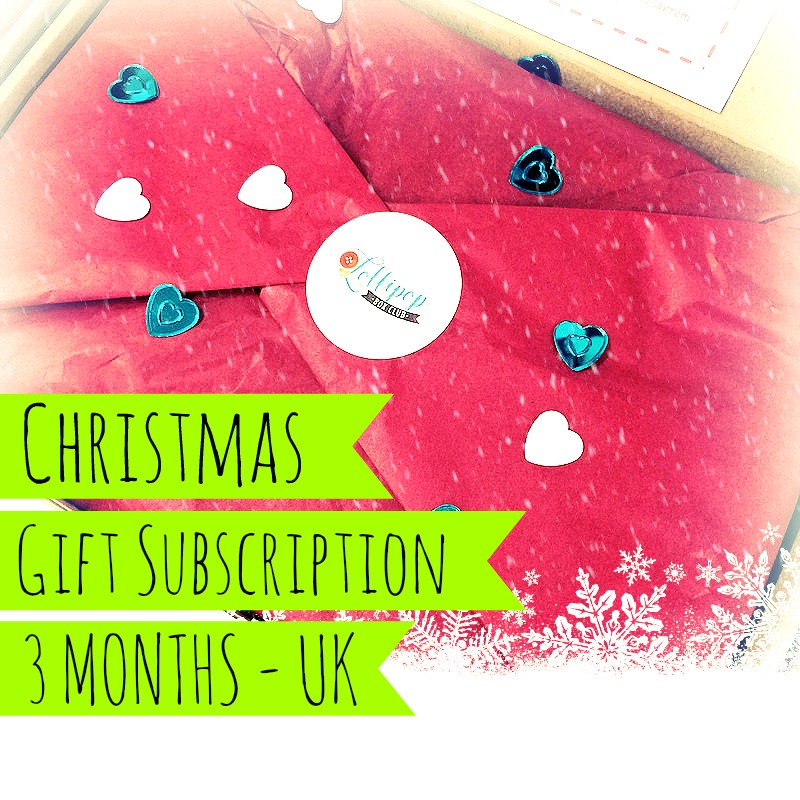 I am offering the 3 month Christmas Gift offer again this year.
Pay for 3 months worth of kits for just £34.99. A total bargain!! (regular price £44.99)
Such a lovely gift to give. You will be sent the December kit at the middle of this month, then January and February's kits will also follow after the middle of each month.
Choose to send it straight to your giftee, or have it sent to you. Remember, there is an element of these kits that is personalised, so remember to add the person's name who is receiving the gift.
Or…..it makes a lovely gift for yourself too : )
You can purchase this special offer here if you are sending this gift to a UK address.
Everyone loves happy mail!!