Let's Go To London with Guest Designer Sian
.
Hello everyone,
.
I'm here again with my 2nd going places layout.
.
As a keen traveller I have absolutely loved this kit. It has been a great way to document my travels.
.
For this layout I have used the main going places postcard design as my title. I have also used a ripped piece of the kit tissue paper to make the background. Along with an old train ticket.
.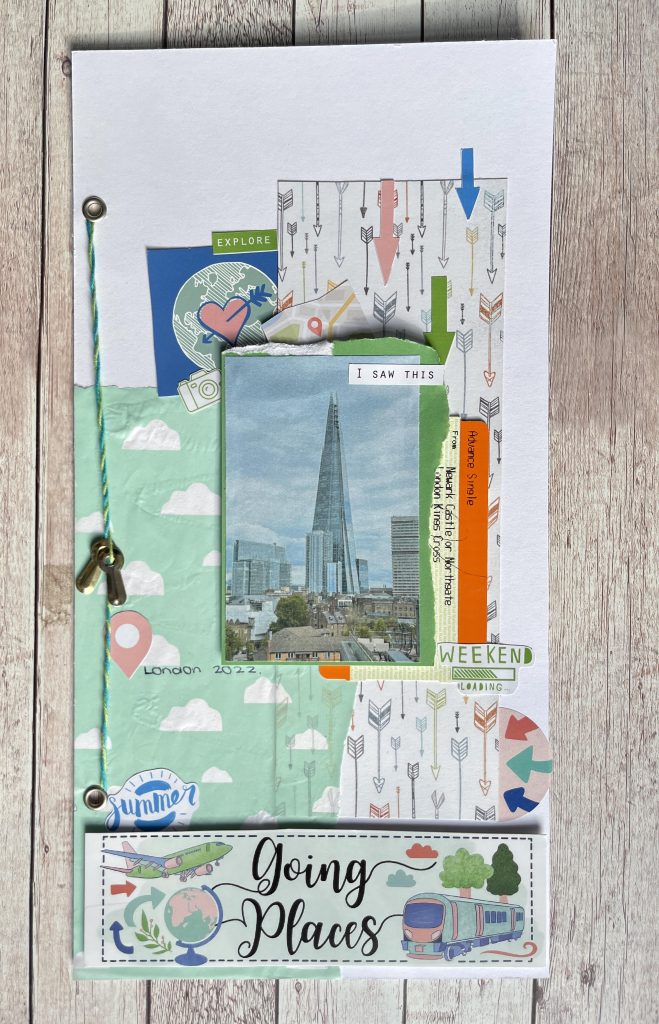 .
I fussy cut the segmented postcard to make feature pieces and added it into my background layers. Finishing the area off with some of mrs brimbles fabulous stickers.
.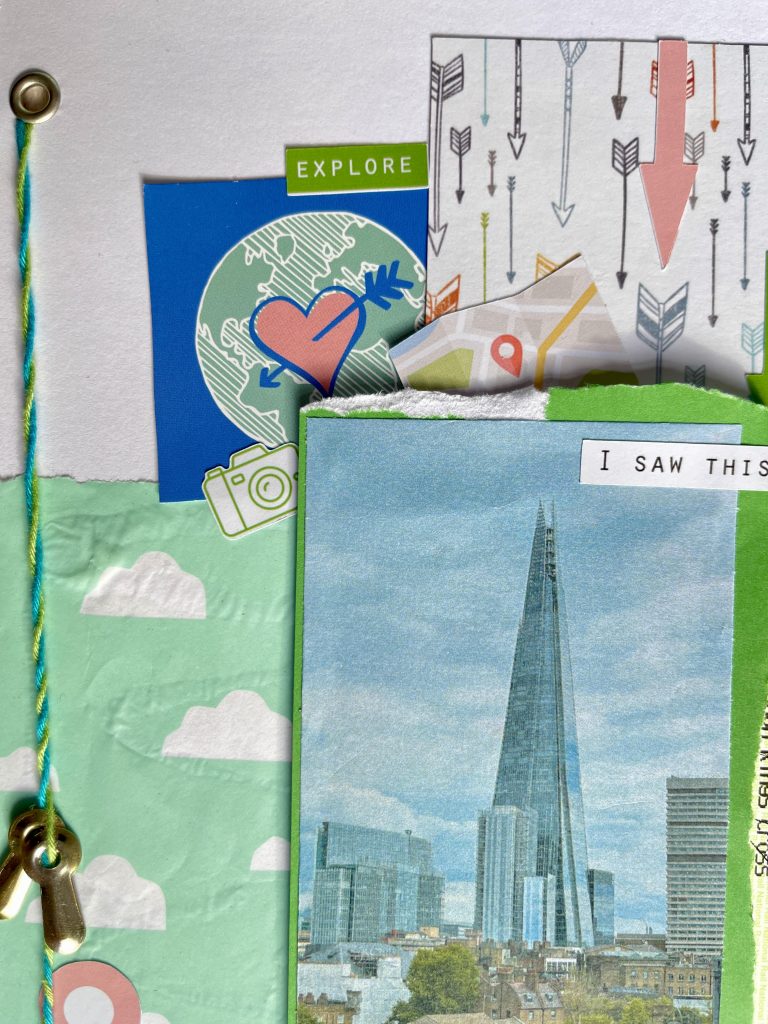 .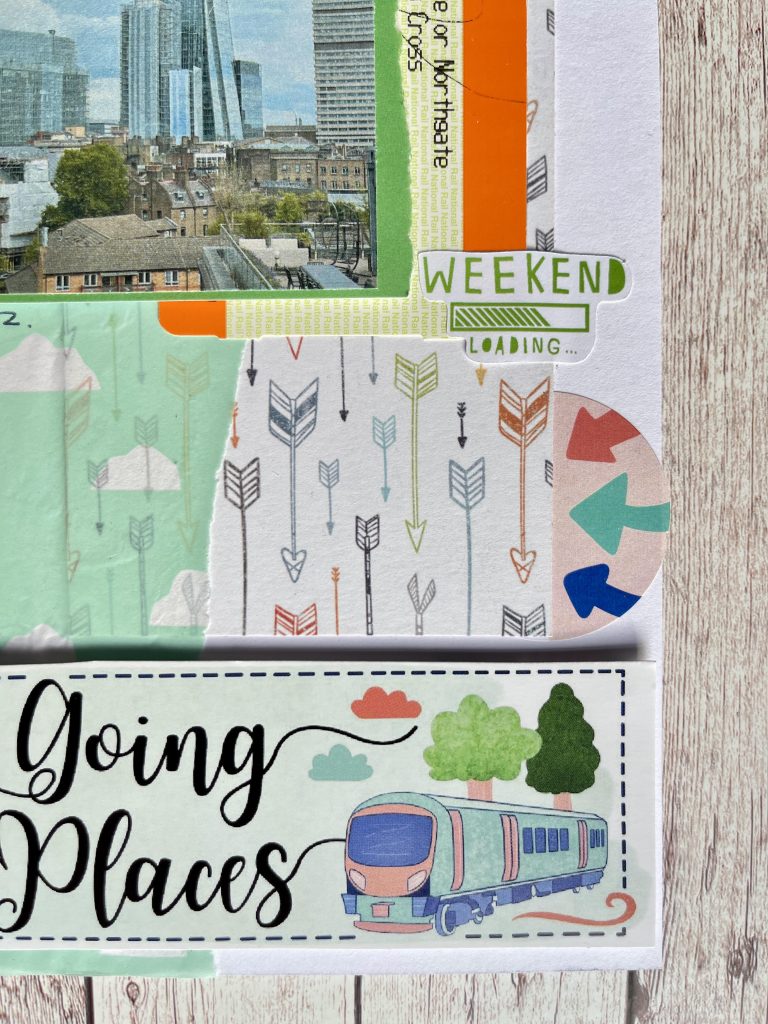 .
Sian