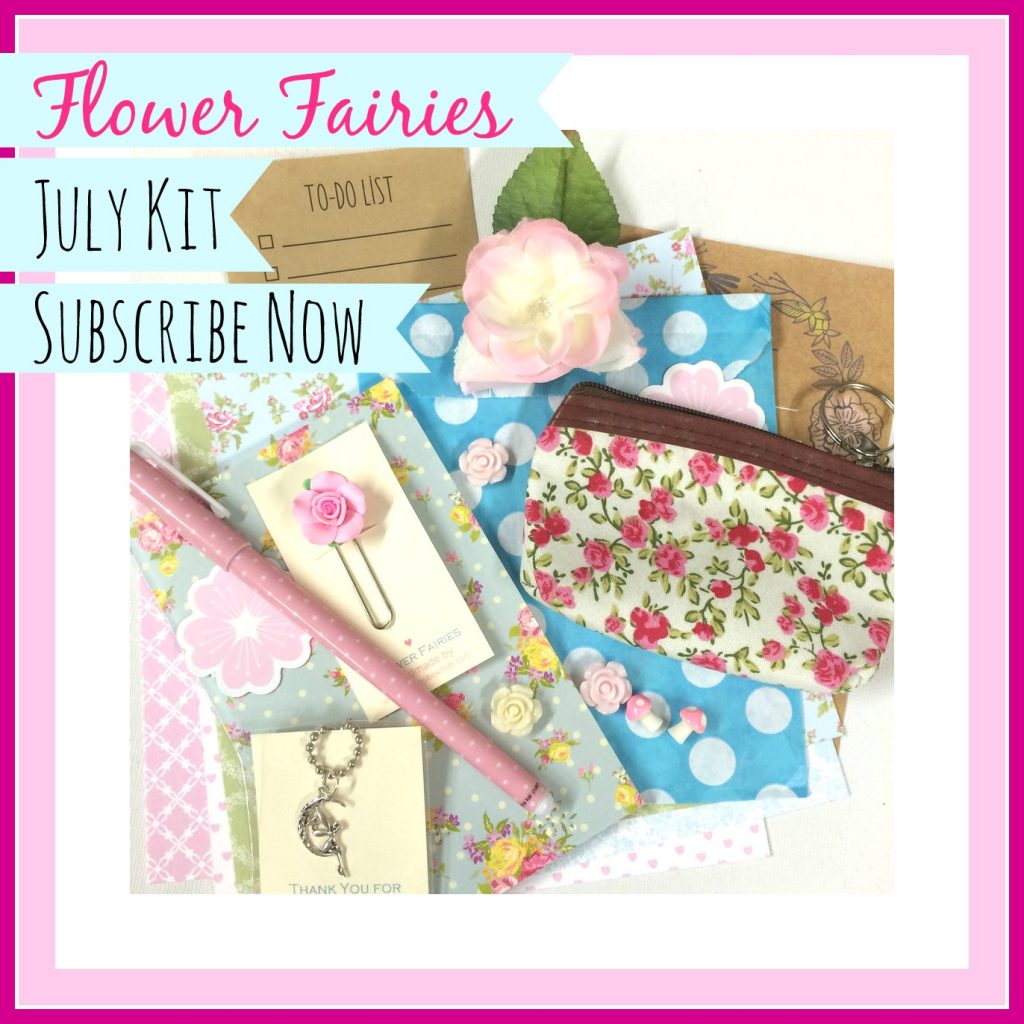 Our July kit takes you to the bottom of the garden where the fairies live. It's a secret place where you will find pretty flowers and mini toadstools.
This month's kit comes in soft pinks, blues and greens. It's pretty, girlie and full of beautiful surprises.
This is just a sneak for now until more of the kit is revealed on the 1st July. So for now I will let you in on a few secrets. There will be a pretty notebook and pen, the prettiest and also exclusive set of stickers, toadstools,a purse, a fairy charm, a set of sweet papers and as always lots of embellishments, lists, clips, a fab DIY kit and lots and lots of surprises.
You will just LOVE this months kit. There is so so much in this months box. You will be amazed.
If you subscribe here now, you will be guaranteed a kit & you will also receive your kit at a reduced price which starts at just £15 (free UK delivery) and just £5.50 to send anywhere else in the world. Also as a subscriber you will receive extras in your kit. So don't miss out on this beautiful kit, subscribe here. You aren't tied in and you can cancel at any time.
The one off kits will go one sale on July 1st – 7.30am -UK