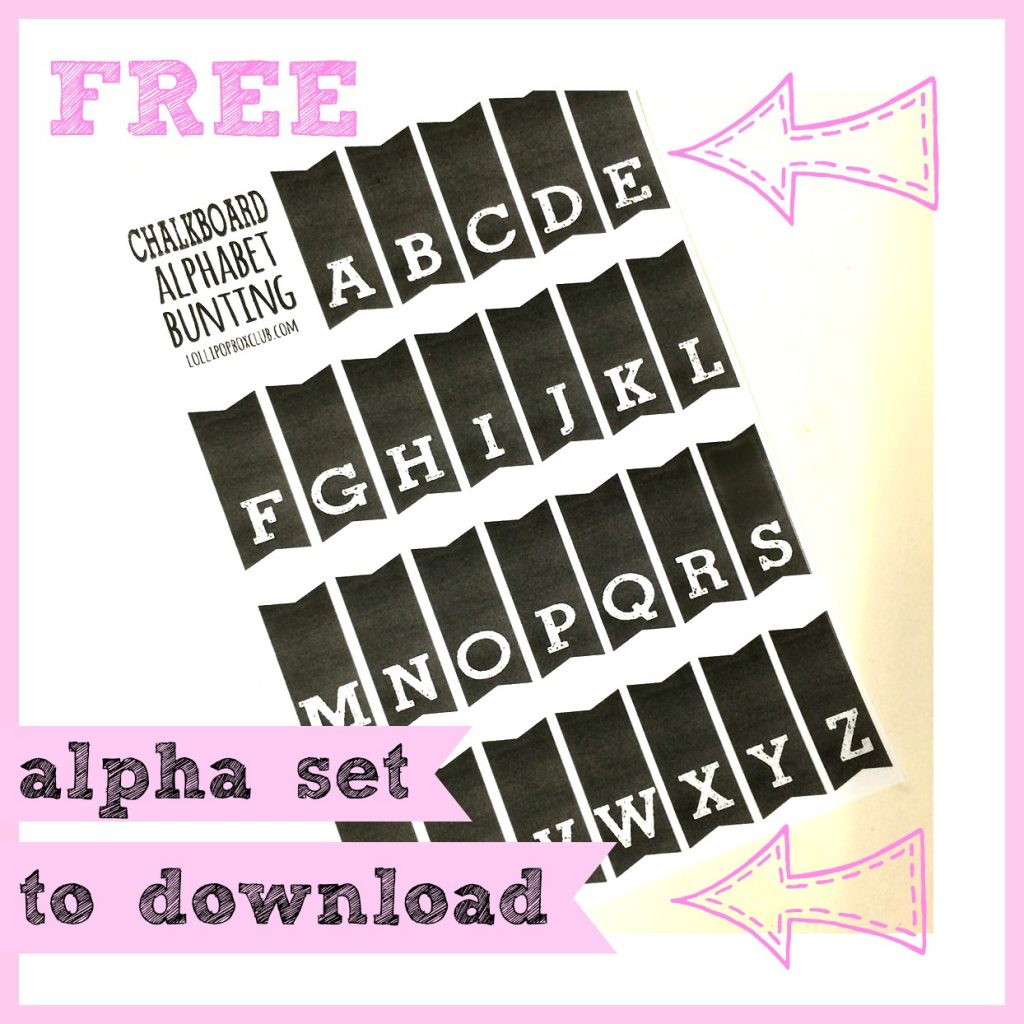 It's all happening in this blog post today.
I'm starting off with this weeks giveaway. It's a freebie for everyone. We have an exclusive set of chalkboard alphas for you to download and print off to use. Once you have downloaded it you can use it as many times as you wish. You can adjust the size on your printer to print whatever size you would like.
All you need to do is visit the download store here and the instructions to download are waiting for you. A little gift from me to you xx
If you have already received the May Kt you will have spotted your lovely DIY kit in the hot pink bag.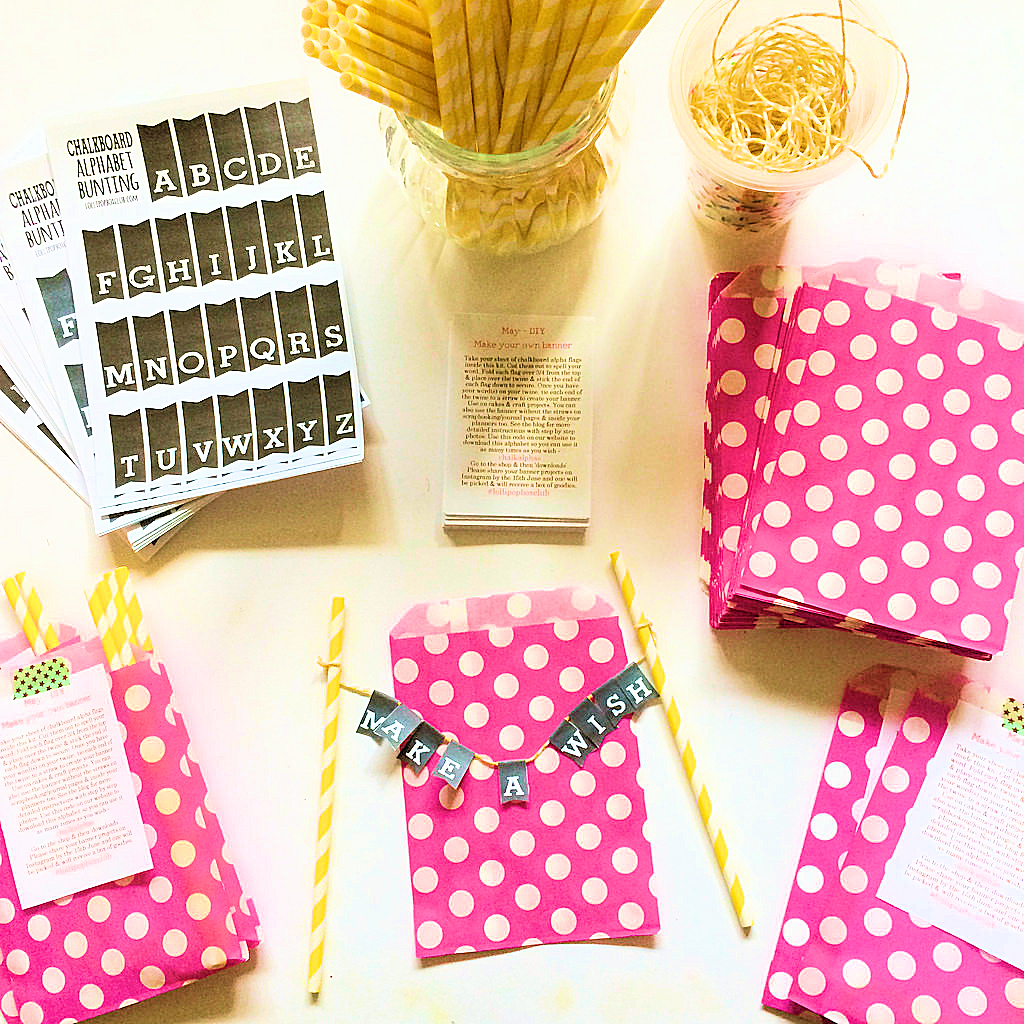 Inside is a pair of straws, the chalkboard alphas and some twine to make a little banner.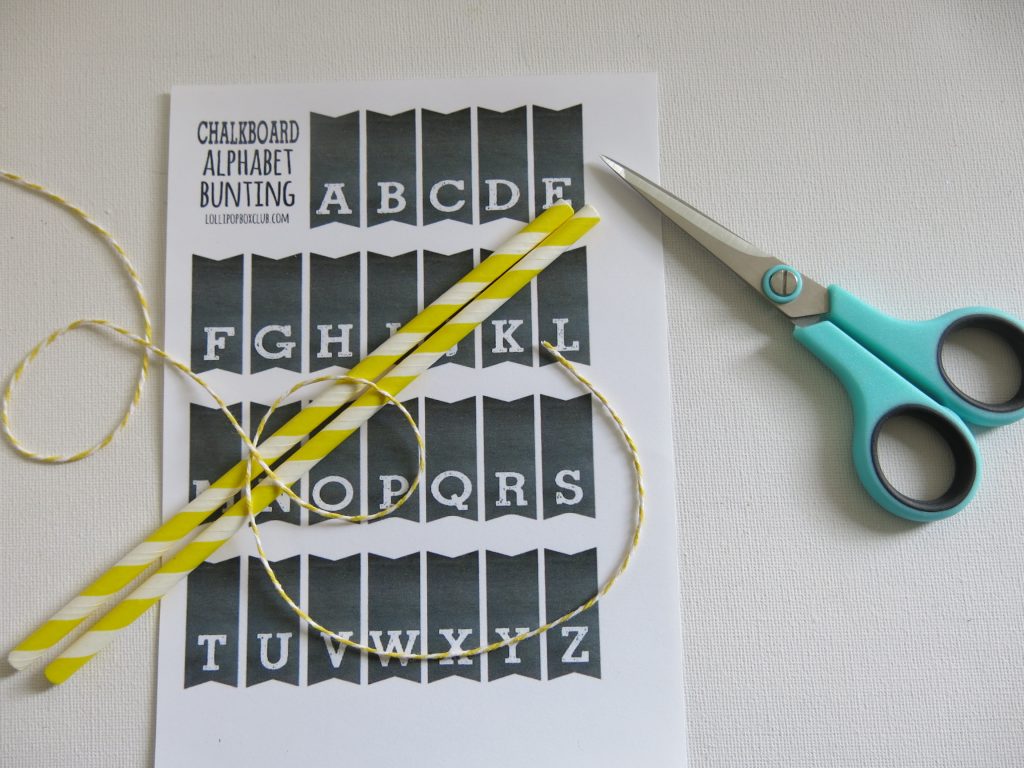 Here's how…
Decide what word or greeting you want on your banner and cut out the letters. If you need duplicate letters you can print more off using the free download code : )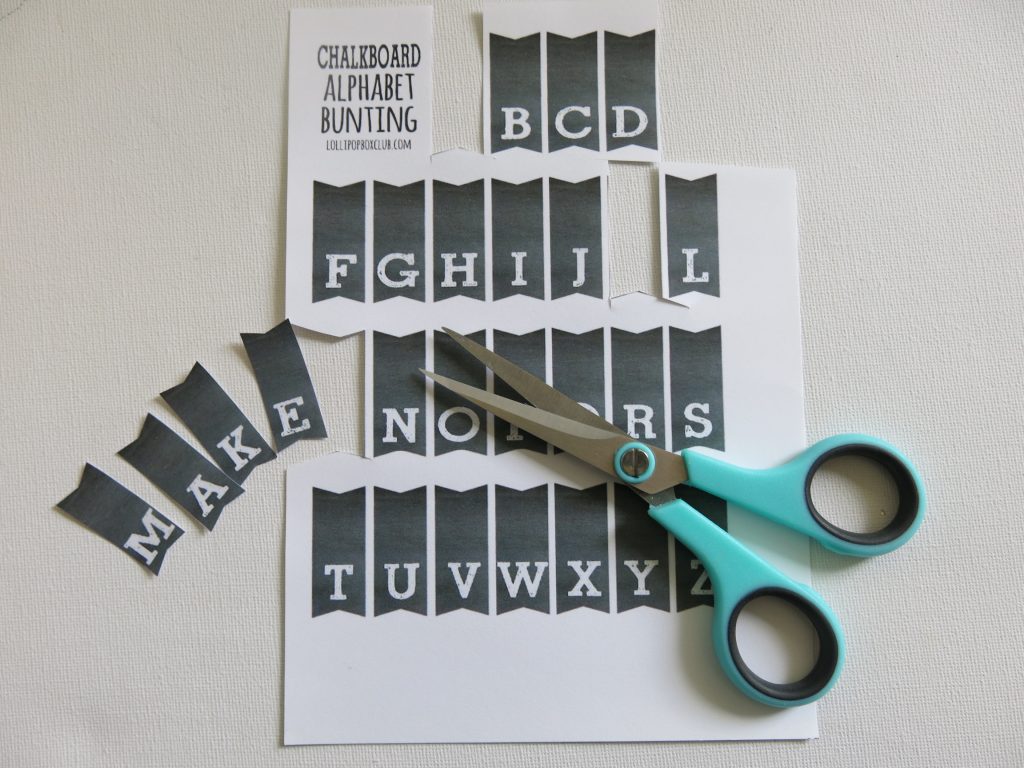 I like to lay my letters out in order first.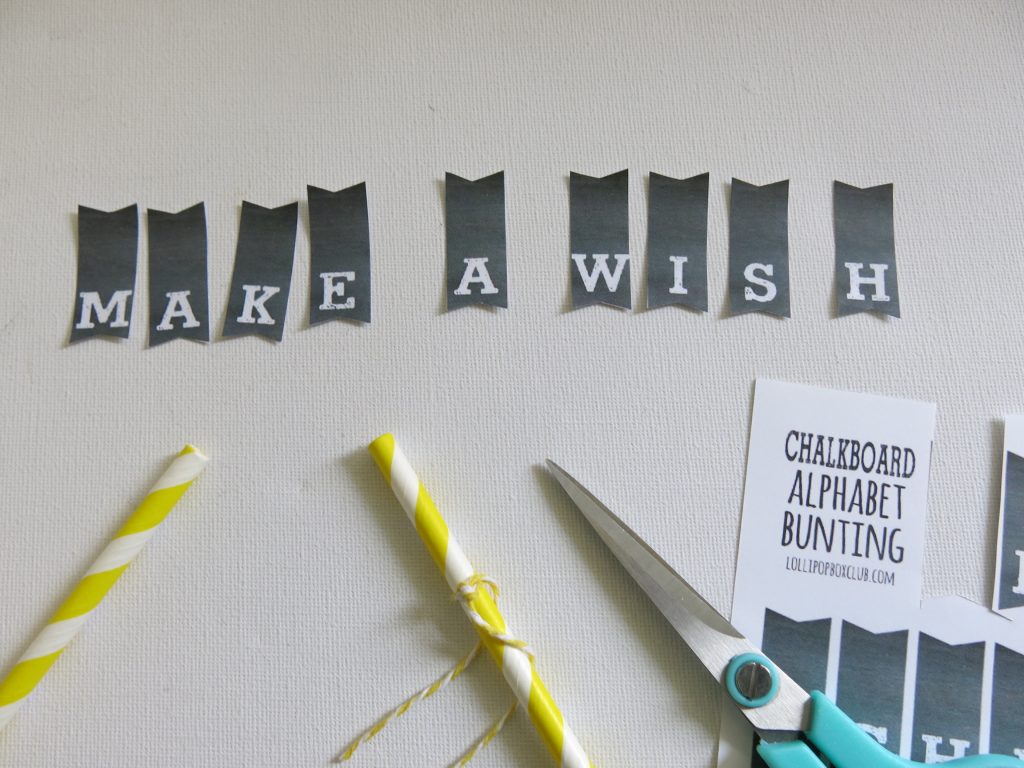 Then tie one end of your twine to one of the straws.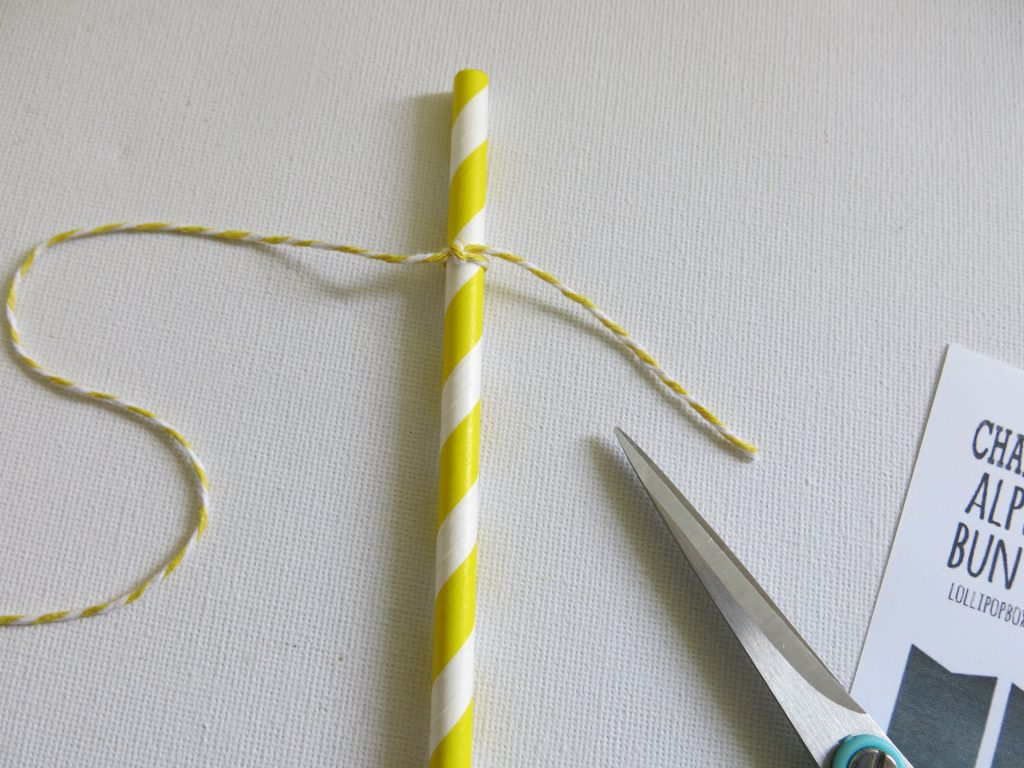 And you can attach your letter flags now.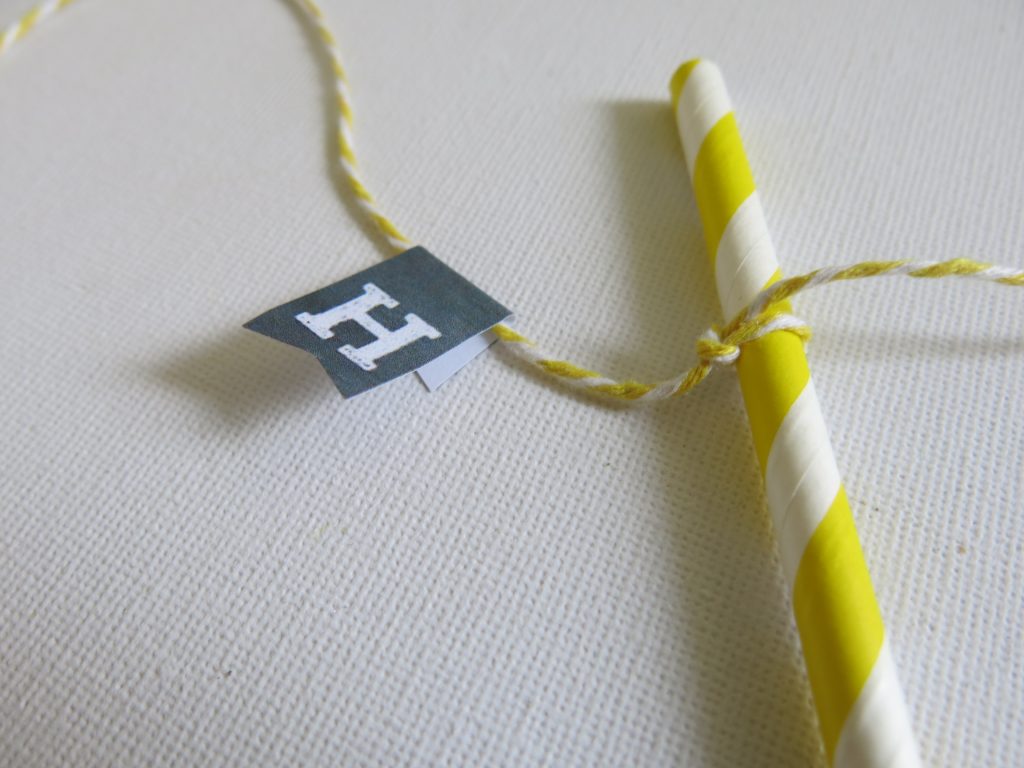 If you fold them over 3/4 like this with the twine in the fold of the flag.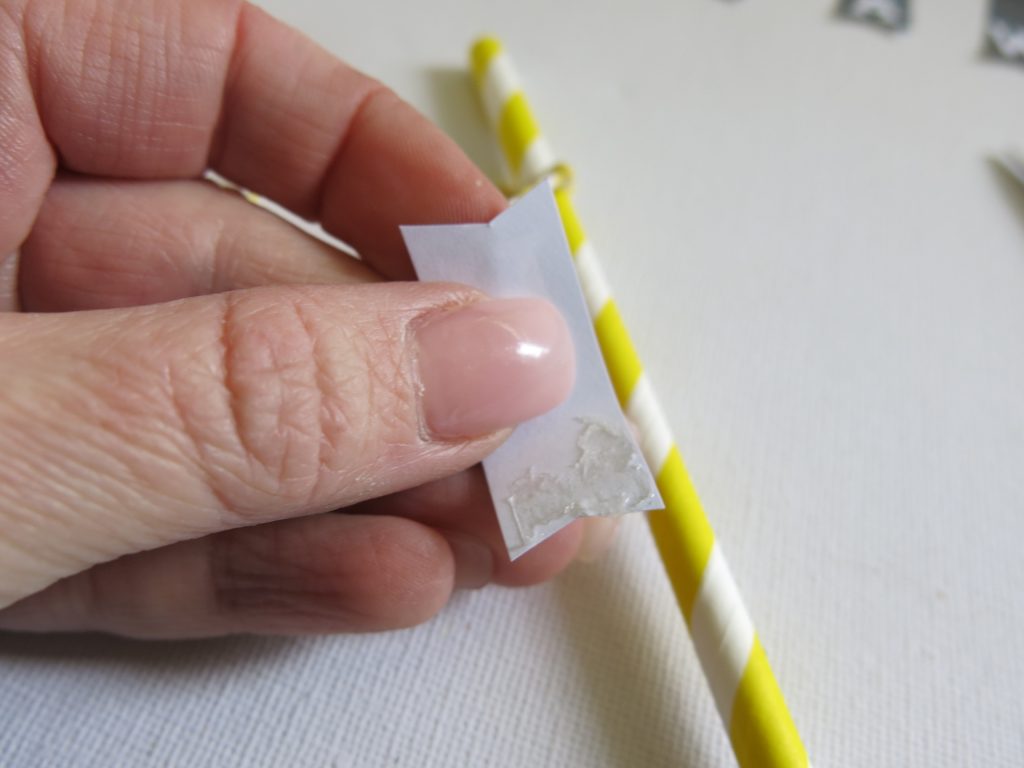 To secure I just use a little double sided sticky one end.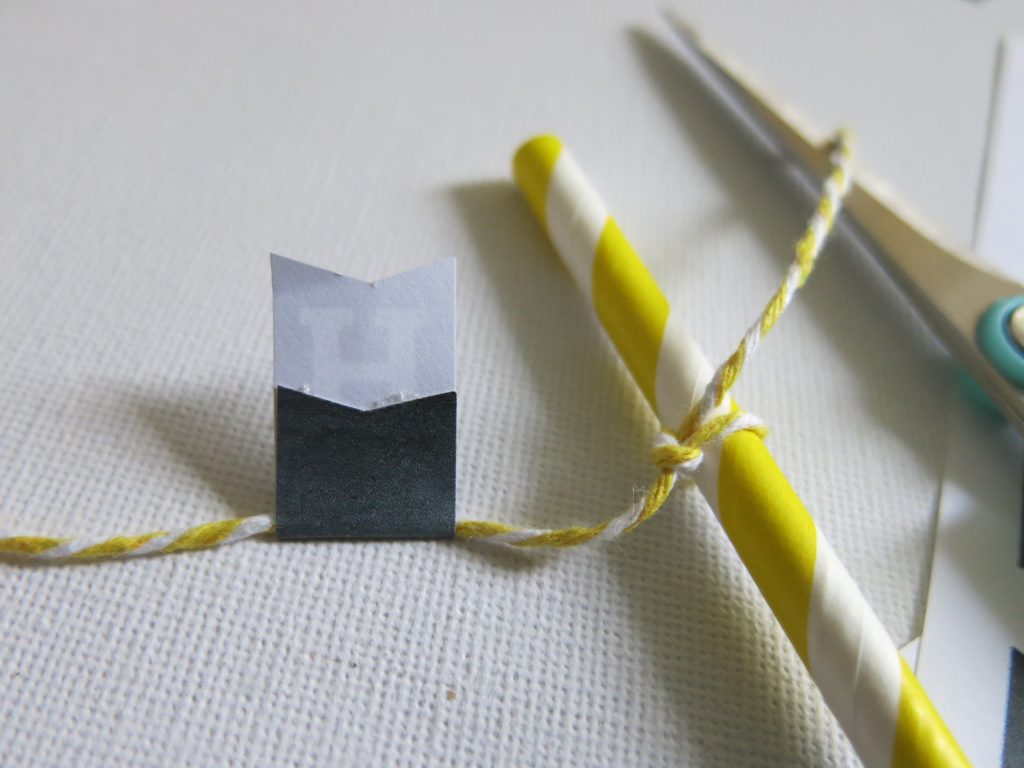 The good thing about securing the flags this way and not sticking it all down together is that you can slide the flag along so they are in the correct place once you have them all on.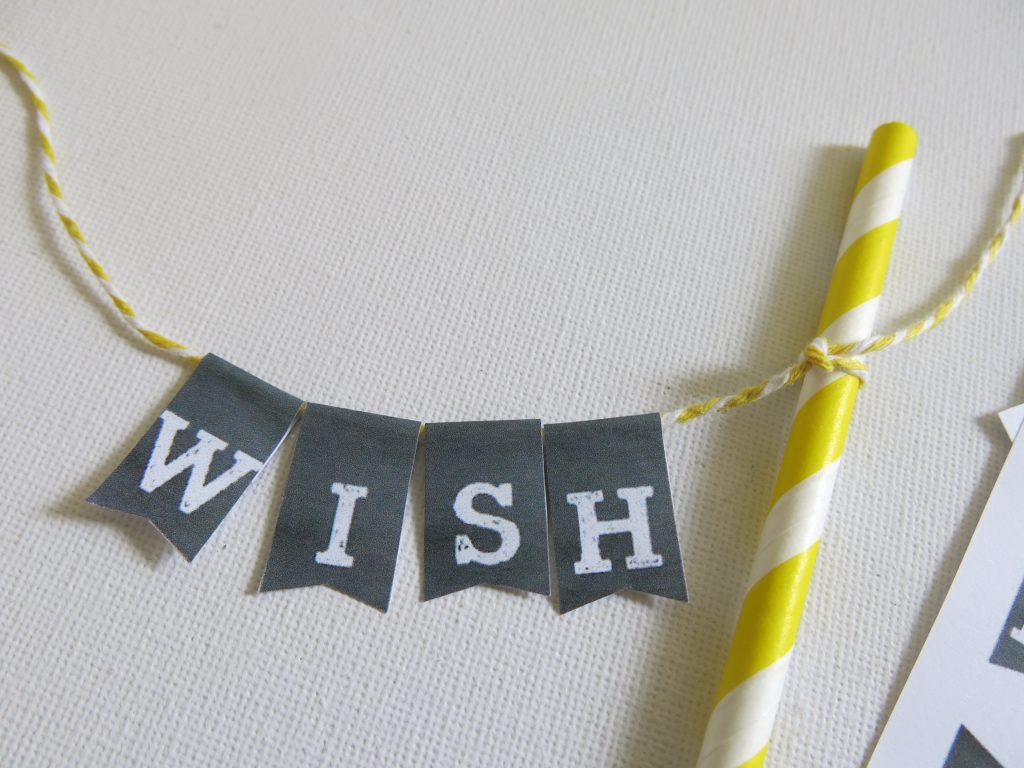 Just continue until all your letters are on.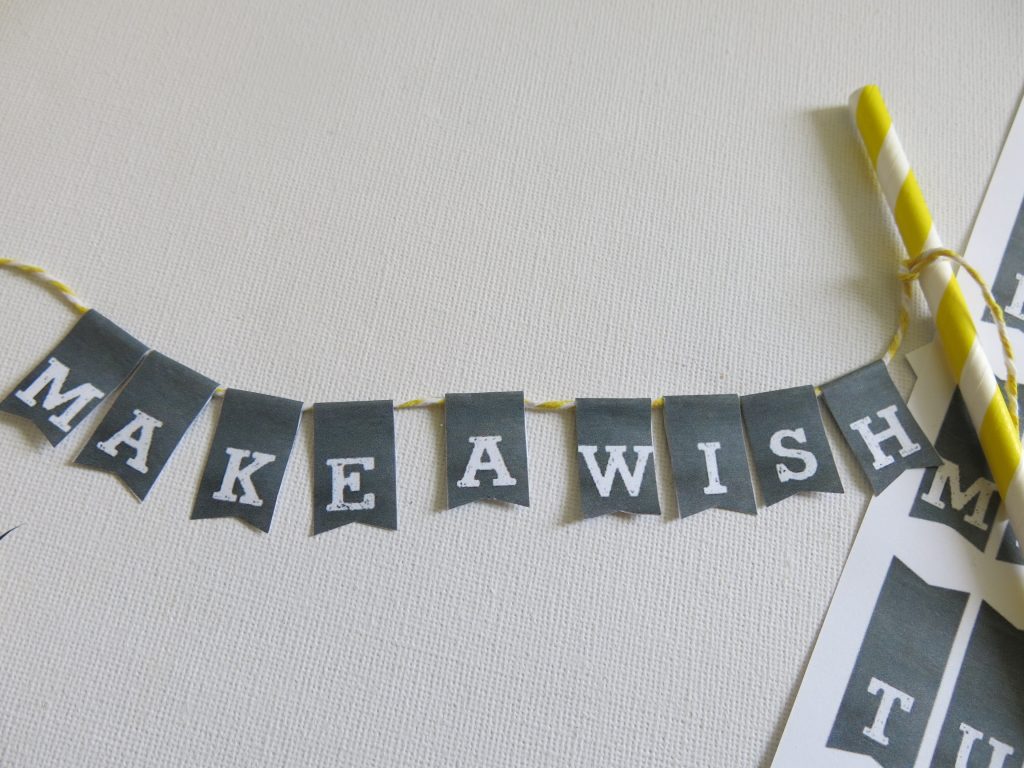 Then attach the other end of the twine to the other straw and trim the end.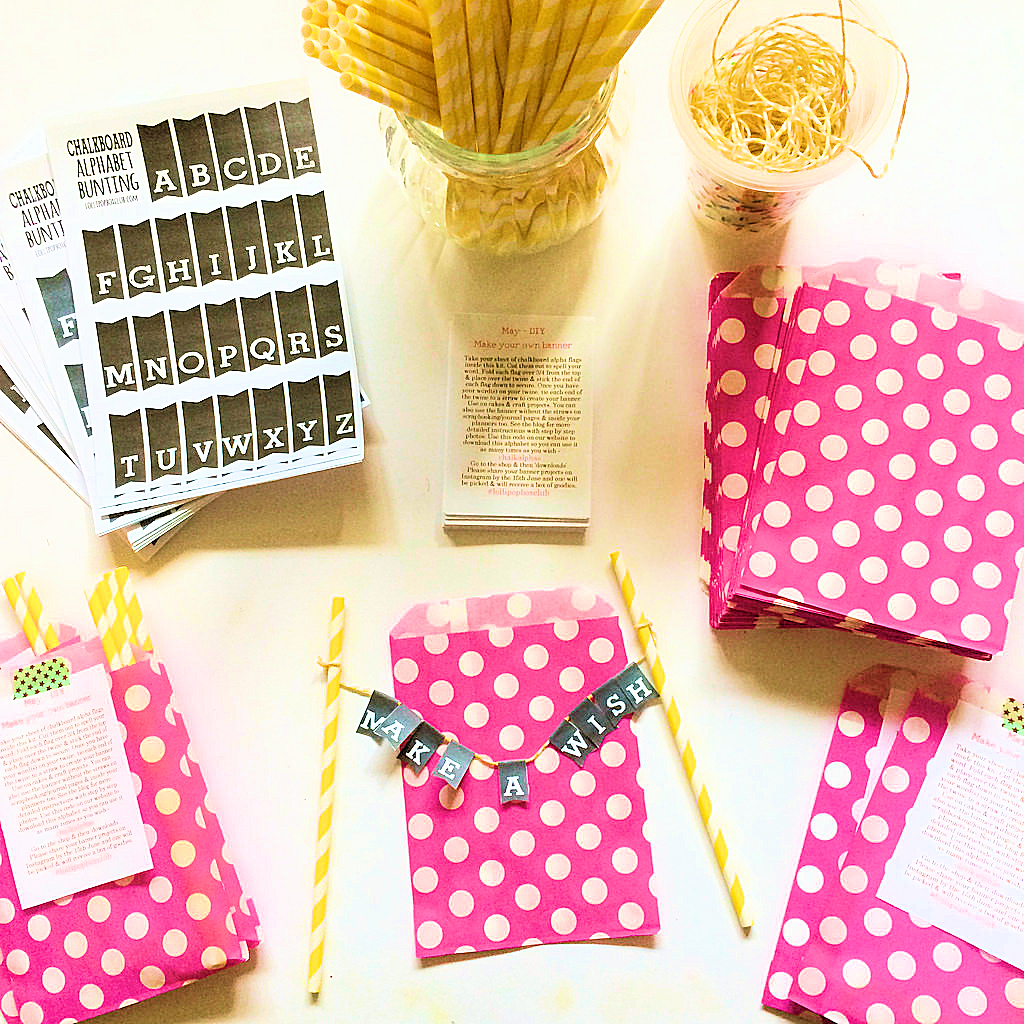 You can use it as bunting on a cake, or without the straws on a scrapbooking or journal page or even in your planner.
It's such a fun and easy project.
And now for a winner of the mystery kit….
Thank you to everyone who joined in this past week.
Thank you for telling me your 'dream kit'.
My favourite though was this one:
Hazel Jones May 16, 2016 at 09:59 – Edit
Hazel, as this year is already planned out, I will do a Summer themed picnic box kit next Summer. I love that idea. Thank you.
Your mystery box will be sent to you this week.
Thank you so much to everyone who entered.
I hope you enjoy today's freebie.
Please so pass it on to all your crafty friends or anyone who you think might enjoy it…..let's spread a little crafty love xxx