Let's Go – With Guest Designer Jackie
.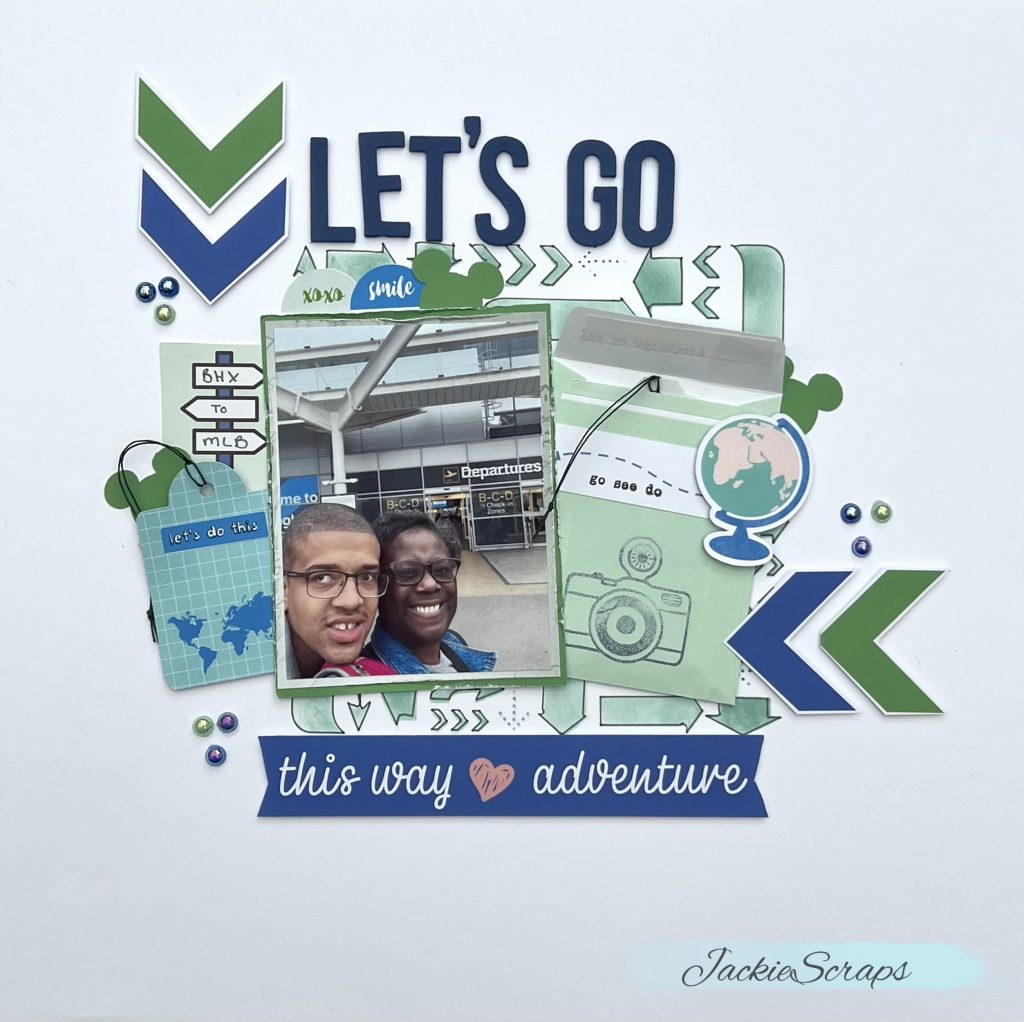 .
Hi crafters, Jackie here as guest designer this month using the lovely August Going Place kit, and as usual what a full and fun packed kit it is.
As the kit was title 'Going Places" I decided to create my first layout using that theme – and what could be better than the start our recent holiday to Florida.
.
I started by added a stencil design to the middle of my cardstock and went around the edges of the arrow design with a fine tipped pen to add some definitions around the stencil. However as you can see I end up covering the majority of the design with the products , but I'm ok with that as you can still see the design around the edges.
.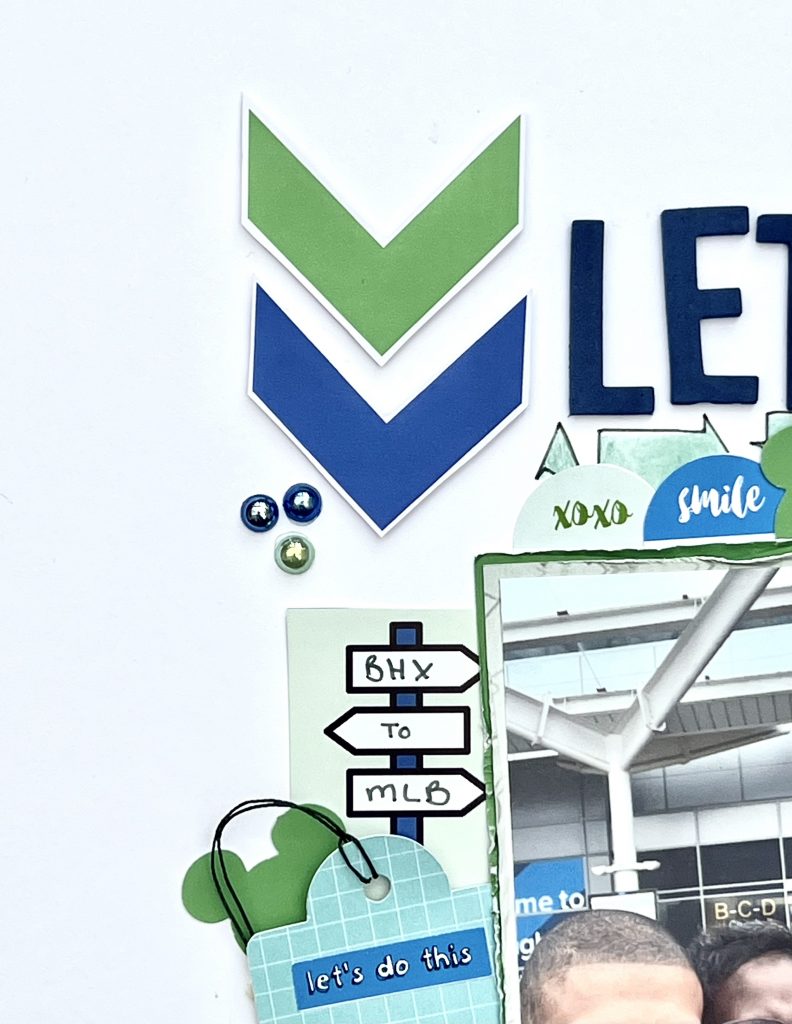 .
I back my photographs using patterned paper and distressed the edge to add some extra texture.
.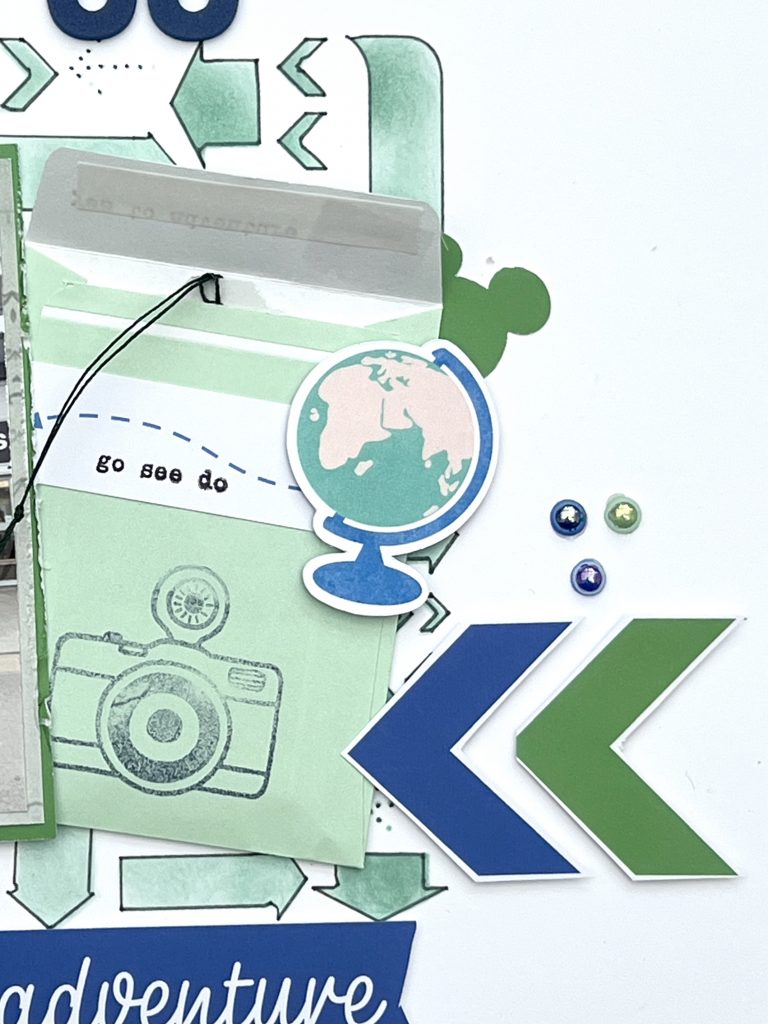 .
The little green envelope was the perfect addition to hold some hidden journaling – I punched a tag from patterned paper and embellished the from and added my journaling to the back.
.
The patterned paper that as strips of words and patterns are ideal to add extra details to my page. I added one under my photograph and also cut one and added to the small envelope.
.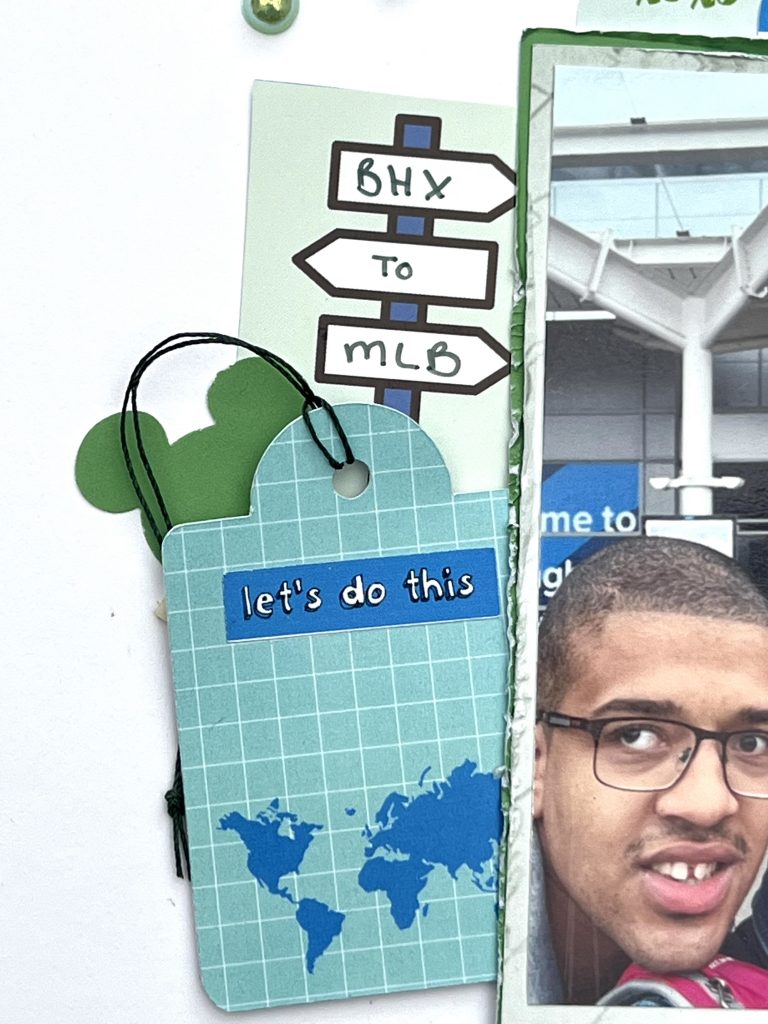 .
Finishing the layout with some chevrons from the chevron paper and various tags and stickers from the kit.
.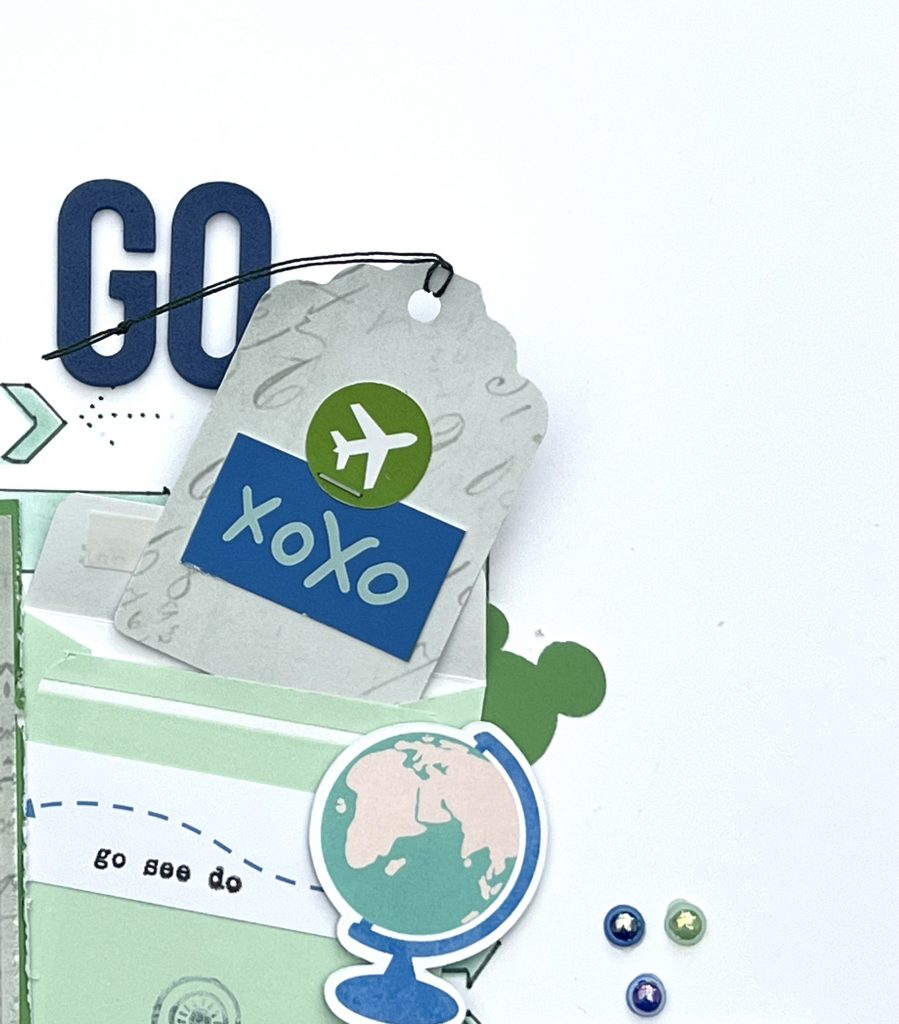 .
I love how this layout as come together using the lovely kit and will be back soon sharing another project.
Let me know how you have used your kit … are you a scrapbooker or do you use in your journals? I would love to see what you create.
Till next time
Happy crafting x