MOTIVATIONAL MONDAY – Bag Declutter & Reorganise – with video
Happy Motivational Monday to you!!
A few of you mentioned that you'd like a bag declutter video after I mentioned recently that I needed to do this.
So today's video which is here… a handbag declutter and reorganise video. I've introduced an organised system so hopefully it will stay tidy from now one. We'll see!
I'm also trying something new.
A few have also mentioned that you'd like more crafty videos. I tend to do 1-2 of these a week, but they get the least amount of views, but they take the longest to make. So I wondered about adding a little bonus crafty bit on some of my 'non crafty' videos. I'm trying this today, so let me know what you think.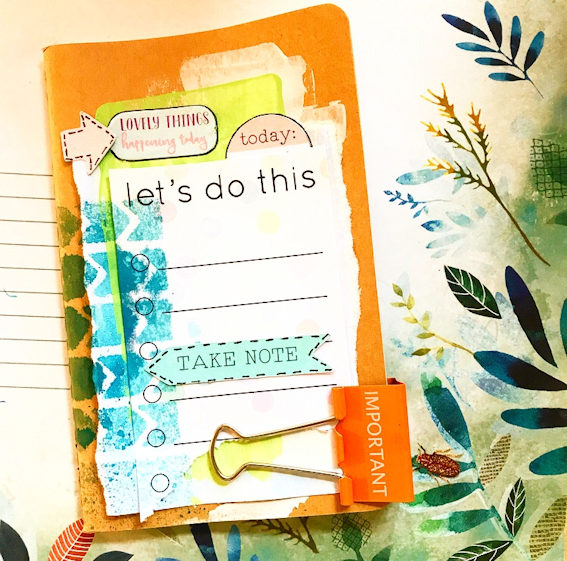 I love having a cute notebook in my handbag and I've just about filled up the one I had, so it was time for another.
I love these little 'moleskine' journals, they are such a great size for your bag.
So using this month's 'Planner Girl' kit here, I've decorated the front of the journal.  You can see me doing this at the end of this video.
I hope you enjoy the video.
Have a great week. Lisa x