Jennifer's Planner – February Guest Creator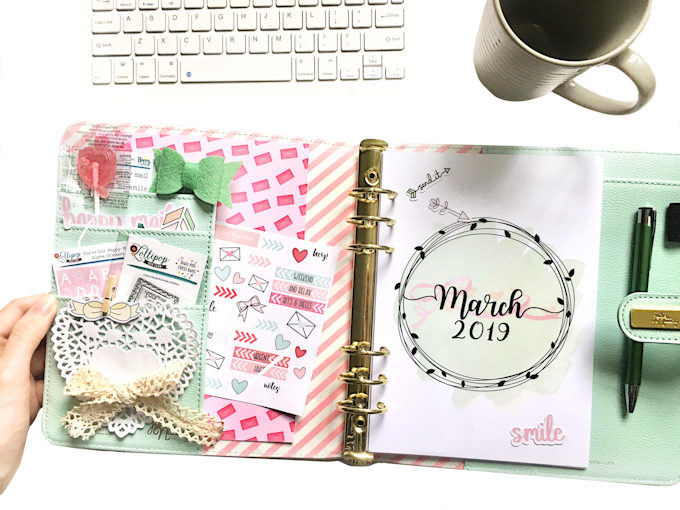 Hi, today I would love to introduce you to Jennifer. Jennifer is from Hong Kong and is the most beautiful artist. She's also our guest creator this month. I couldn't wait to see how she would use this month's kit here.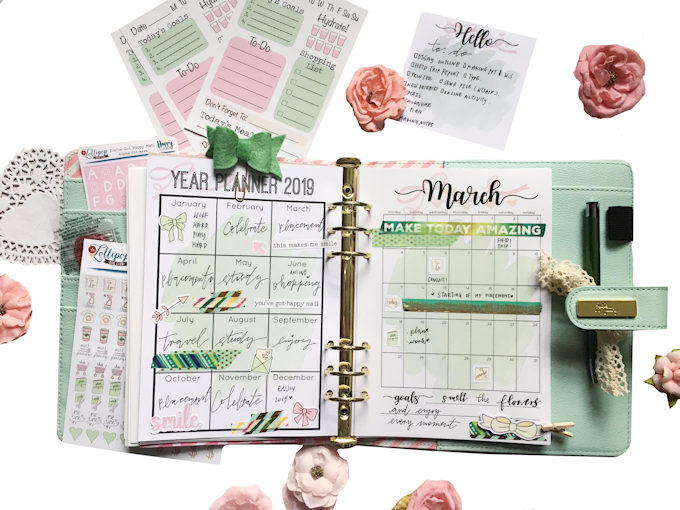 Jennifer: "So far, I have used the goodies to create two projects for you. First one is decorating the planner pocket with the die cuts stickers and clip. Green and pink are the main colours of March. Adding these colours to my planner just make everything looks bright and gorgeous. The second one is decorating my March spread. I have used the planner insert set here. The paper quality is so amazing. So smooth and printing is in great quality. I have decorated the March monthly spread with the stickers and die cuts from the box. Marking down the arrival of happy mail, the goals of every month and to-do of every week. Stickers are so functional and pretty to decorate March spread. Also, the notepad is so useful, too. I have used it for marking down all my to-dos. Therefore, I can remember all the important things".
I just love how Jennifer has used the planner inserts and decorated using the kit too. She shows how well the 2 work together. It looks so beautiful.
Please go and check out Jennifer's instagram page here.
She has so much pretty inspiration and you can check out her own artwork too.
Have a great day!!