Create & Bake With Me – Banana & Honey Loaf – with video (and a challenge)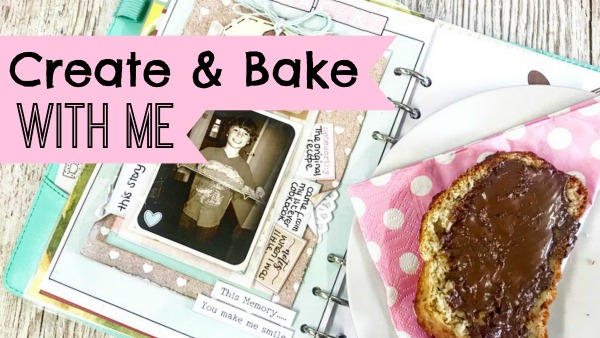 Helloooo!!
It's a Create and Bake day here. It's been a while since we've had one of these.
You can watch me creating and baking over on my YouTube channel here.
I'm using this month's kit here to tell the stories about this particular recipe.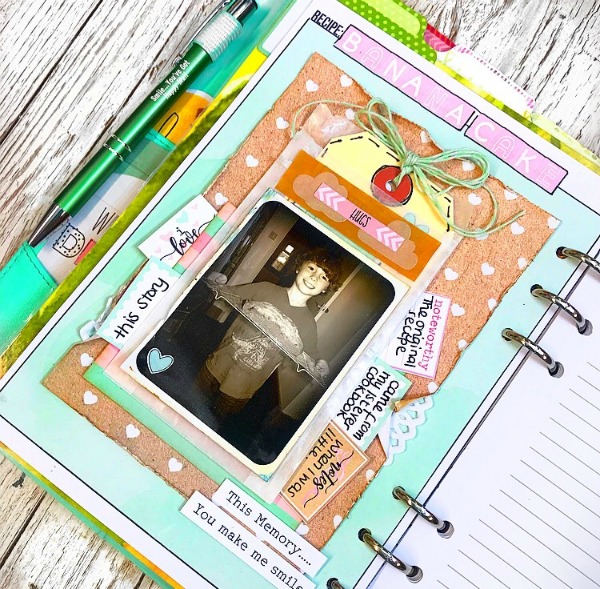 You can watch me create this page in my recipe journal. Lots of tips using the kit.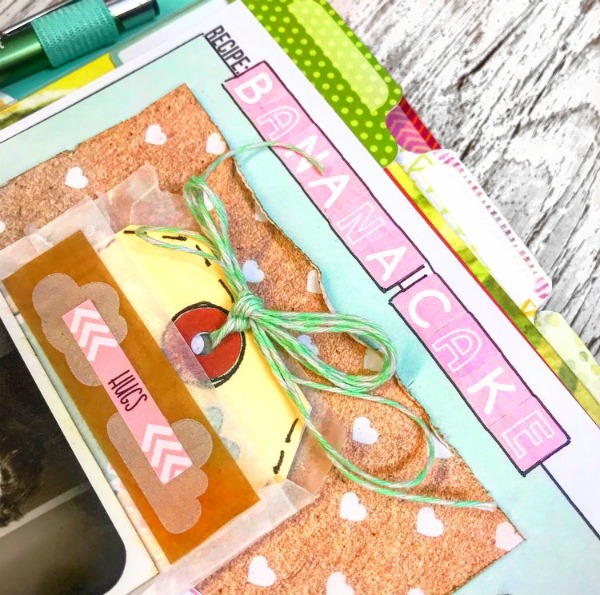 Along with some easy distressing techniques. Great for a vintagey theme.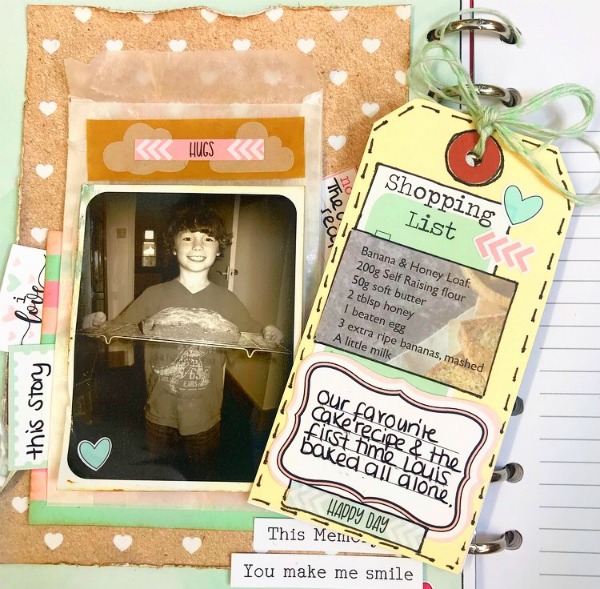 The recipe is included in this month's zine which comes with the kit, but you can also see it here.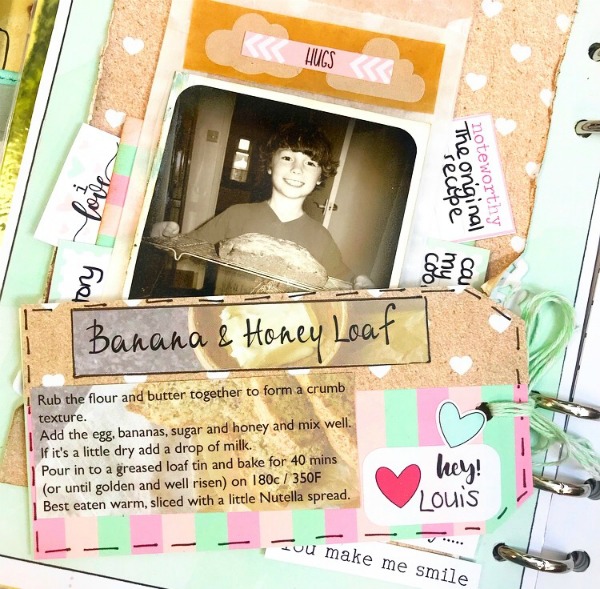 I've added the recipe to both sides of the tag and popped it inside the glassine bag from the kit. The photo has been stuck on the front of the bag.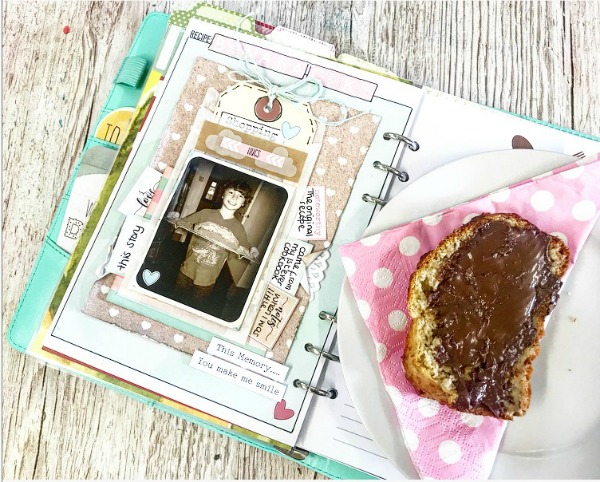 The cake is so good (especially served warm with a spread of Nutella) and I'm so happy with my recipe page now.
Now for the challenge… I challenge you to document/scrapbook using an older photo. Feel feel to also scrapbook a recipe too if you fancy. We have journaling challenges every month in our Lollipop Chat Group. You can upload your photos here. One winner gets picked each month. You don't have to have a Lollipop Box Kit to join in.
I hope you will love this recipe too. It's been a favourite in our house for so many years now.
Don't forget the video here. Thanks for watching.
Love Lisa xx