Cute Happy Mail Envelope DIY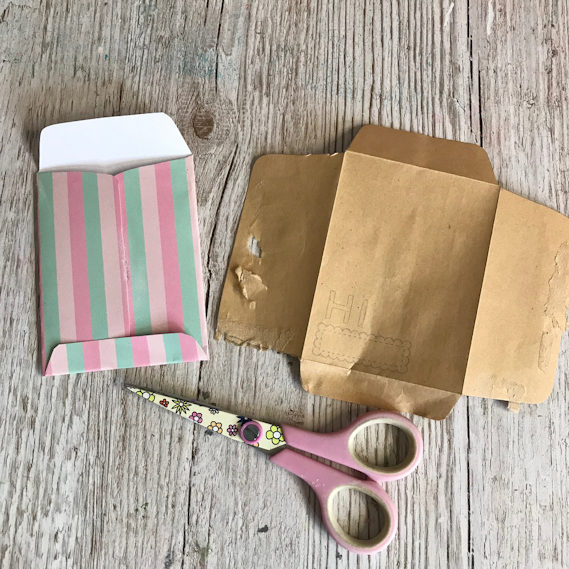 Hello!!  I have a fun DIY for you today.
All you need is a small envelope and some pretty paper/card.
Here, I have taken the mini envelope from this month's 'You've Got Happy Mail Kit' which you can still buy here.
I've opened the mini envelope up. Don't panic if it's not perfect. As you can see from the photo, mine wasn't.
Use the now flattened envelope as your template and draw around the outside on the reverse of your chosen patterned paper. If you draw on the reverse it doesn't matter if you still have pencil lines showing. Then you cut the shape out. Fold down the envelope flaps and stick in place. You now have your new envelope.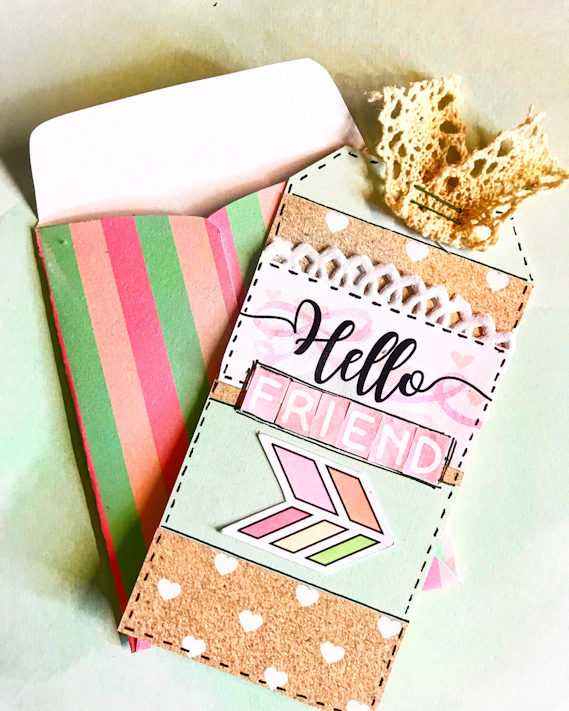 I then took a tag from the kit and decorated.
I'm so happy with this, it looks so sweet and makes really cute happy mail. You could even send it as a replacement to a greetings card.
It's fun to make and fun to receive.
I hope you've enjoyed this little tutorial today. Feel free to come and join us in our Lollipop Chat Group and see how others are using their kits.
Have a super Tuesday.
love lisa xx