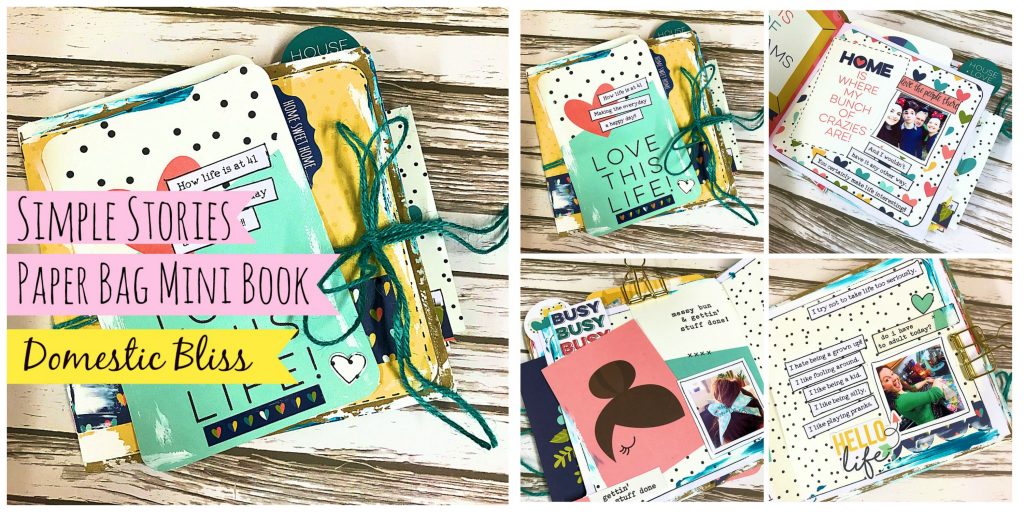 How often do you create or document about yourself?
I used to try and scrapbook a page about me during my birthday month each year, thinking it would be good for the kids to look back on, but these last couple of years, it just hasn't happened. So this year I've created a small mini book about me.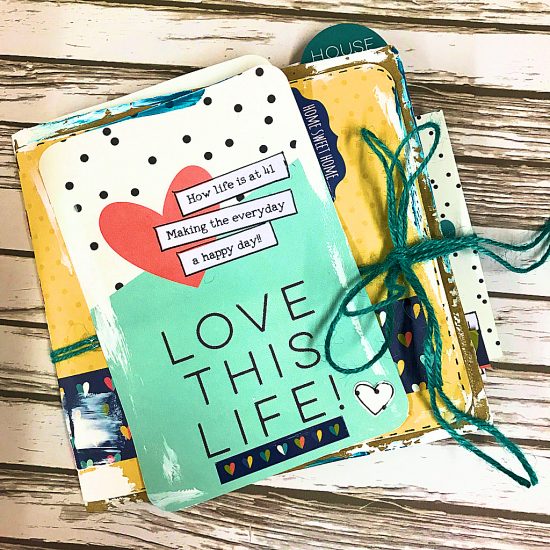 I used one of the new Simple Stories collections – Domestic Bliss – which you can see/buy here.
The mini book started life as a paper bag. I love making paper bag minibooks, they are really fun to make and the paper bag makes a great cover for the book.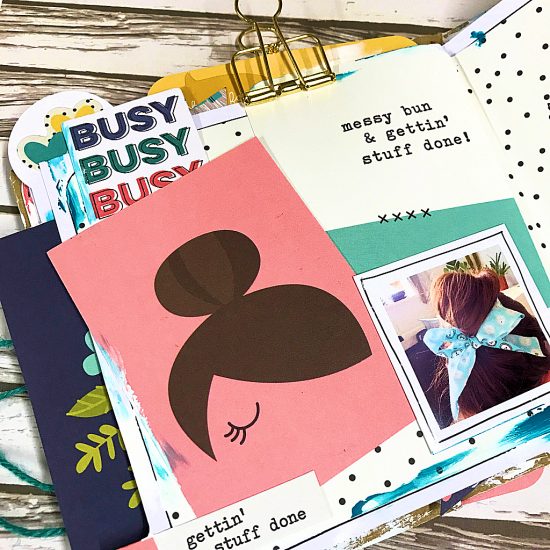 It was this card and little messy bun quote that first inspired me to create this project. I love having long hair, but it irritates me when I work, so I stick it on top of my head. I saw this card and remembered that I had a photo of a messy bun from when I was painting a huge canvas.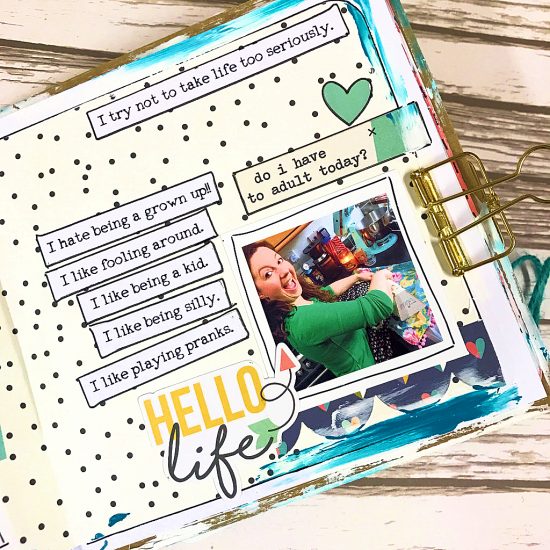 I've kept the book very light hearted, nothing deep or heavy. For example I used this photo that my hubby snapped of me….he caught me ironing my dress on the work surface whilst still wearing it…..I don't have time to iron!!!!  Life's too short for ironing. Isn't that what tumbles dryers are for?? A tumble and a shake!
I had so much fun making this book. I hope you enjoy the video.
Do you document much about yourself? Or do you tend to just focus on your family or kids?  I would love to know. Come and join in with the chat over at our private chat group here.
Happy Monday to you xxx