This month we have a wonderful combination of typewriters and letters as we focus on cute happy mail and snail mail.
This kit makes me so happy. I love anything that's typed. It's such a wonderful retro look.
There will be lots of fun pieces for you to enjoy sending good old fashioned 'snail mail', lots of scrmminess to make your planners happy and stickers and embellishments for scrapbooking, creative journaling and all kinds of wonderful crafty projects.
As always there are lots of surprises and secrets that you won't know about until your happy mail box lands on your door step. But to give you a good idea of what to expect you will be receiving …. exclusive stickers….a rubber stamp……unique handmade items….each kit has 2 coloured pens … washi tape …some original artwork….bits and pieces from Simple Stories….lists….notes…..papers…..pieces for your planners and scrapbooks….exclusive printables and the usual treat bag of goodies, a DIY KIT, a mystery gift and a whole load more bits and pieces.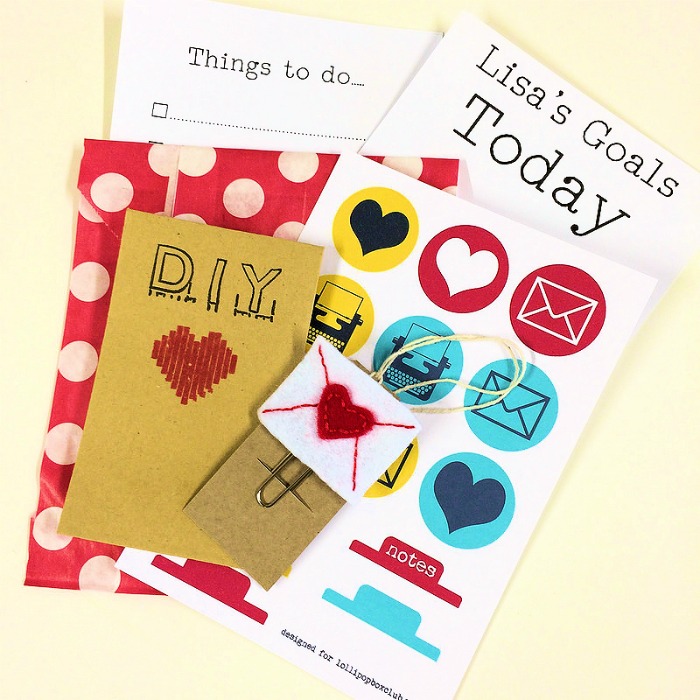 Andie from Andies Accessories has been busy again this month and has made us these adorable happy mail paper clips. Aren't they just delightful?!!
I LOVE this month's printables. I can see myself using these over and over again. There are lots of lists and notes this month. Great for all kinds of projects and uses. And here's a peek of your DIY kit too.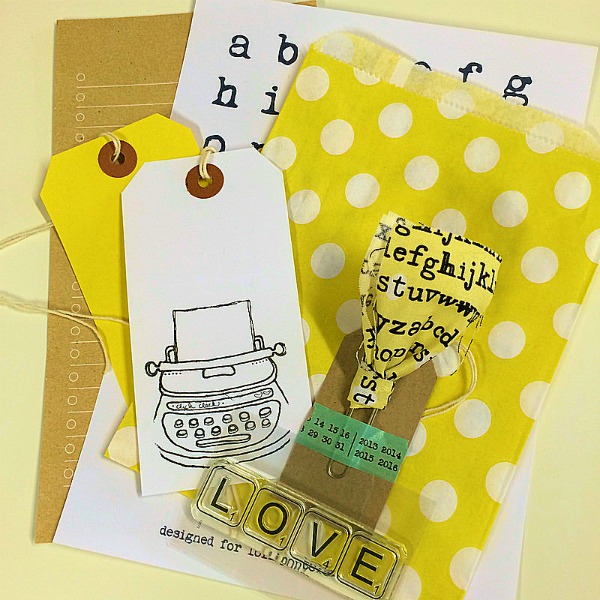 Here you can see this month's stamp and a large fabric paper clip that I've made.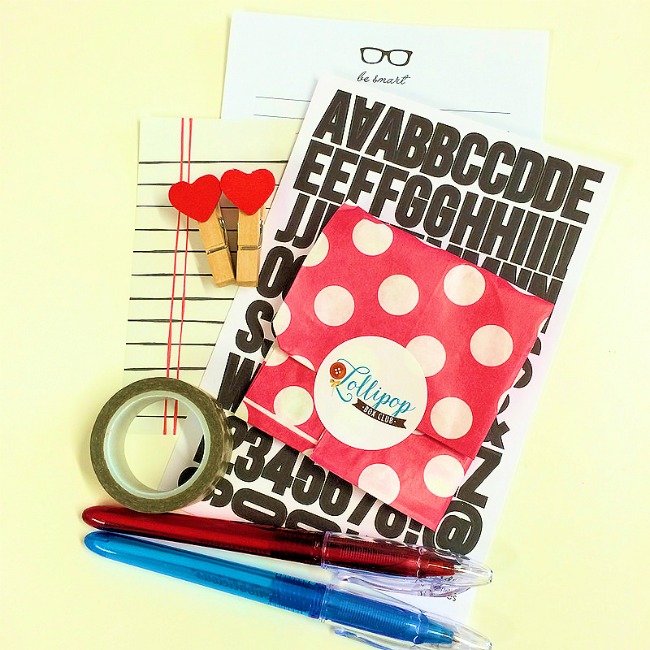 I love surprises, there will be plenty this month. Here is your mystery kit wrapped ready. Each kit comes with a sheet of Simple Stories alpha stickers. These come in 3 plain colours, so it will be a surprise as to which you will receive. You will also receive 2 coloured pens for journaling, these colours will also vary and will be a surprise.
There's also a roll of washi tape in each kit and a treat bag full of goodies which include pieces from the Simple Stories collection 'Life in Color'. These will also vary.
I'm super excited about this month's collaboration. We are teaming up with Charlie from Sea Salt & Paper. Charlie has designed us the most wonderful set of stickers.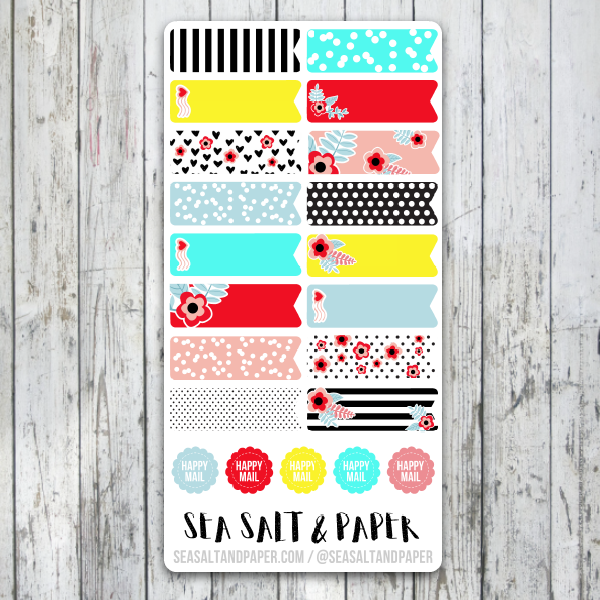 You can visit Charlie's website here. It's a great site and full of treats for your eyes.
There will be more little sneaks if you follow us on facebook or instagram.
By subscribing here this will give you a discounted rate, plus subscribers receive an extra treat in their kits and get a code to download the printables for free. A few subscribers each month also get randomly selected and get an extra gift too in their kits. It pays to subscribe and you aren't tied in, you can cancel anytime.
The kits will be shipped together after the middle of the month.
The blog will run along side the kit for the month of September giving you lots of ideas and tips on how to use the kit.
This kit is fun, retro & unique.  Don't miss it!!!