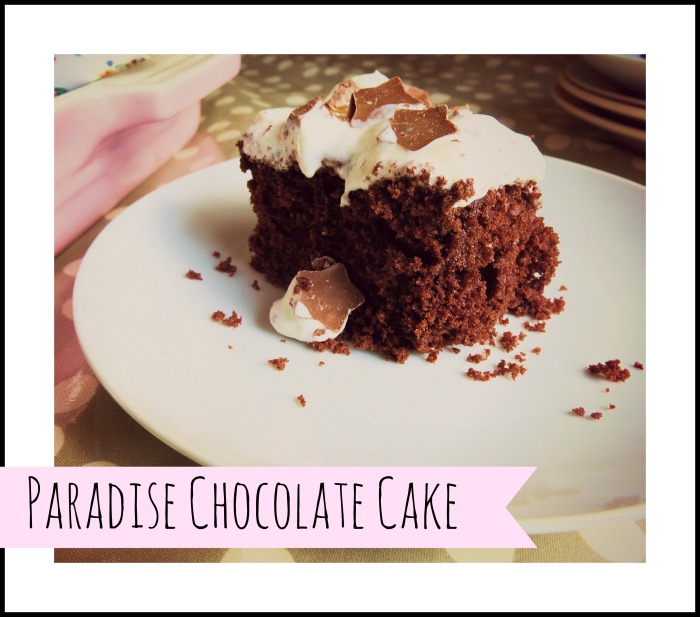 This is such a naughty chocolate cake. It's incredibly gooey and more of a pudding style cake. I tend to bake mine in a large tray Le Creuset dish. It's also great to make when there are lots of you. Plus it's also a very quick cake to make.
Here's how it goes to make a big tray cake.
You will need:
3 cups Self Raising Flour
3 tsp Baking Powder
8 tbsp Cocoa
1 1/2 Cups Caster Sugar
2 Cups Veg Oil
6 Eggs
1 Cup Choccie Chips
Caramel Sauce / Topping
Lots of Whipped Cream
Chocolate to sprinkle over the top. I like to use chopped Mars Bars and Milky Way Magic Stars
It's so easy to make.
Set your oven to 170c / 325f and crease your bake tray/dish.
Mix your flour, cocoa, baking powder and sugar together in a large bowl. Add the veg oil and eggs and beat well. Fold in the chocolate chips.
Bake for about 30-40 mins. Check to make sure it's coming away from the sides slightly and that it's firm to touch and do the skewer check to make sure it's ready before removing.
Leave to cool.
Once cool, take a chop stick and make random holes in the top of the cake all over.
Take your caramel sauce and pour all over making sure it soaks in to the holes. This will make the cake so so gooey.
Before your cake is ready to serve, top with the whipped cream or you can also use a whole can of whipped cream. Then add your chocolate pieces to finish.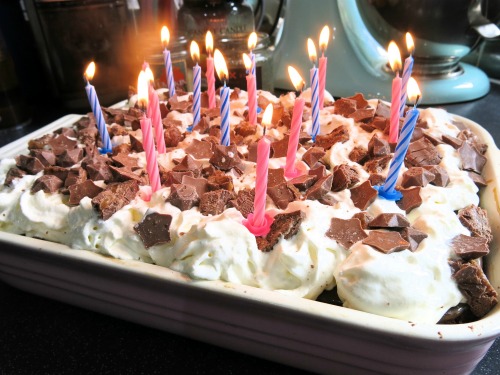 I made one as a second birthday cake for my daughter when we had family coming a few days after her birthday this year. Everyone loved it. It's just so delicious and different from the regular birthday cake. And I love how easy it is.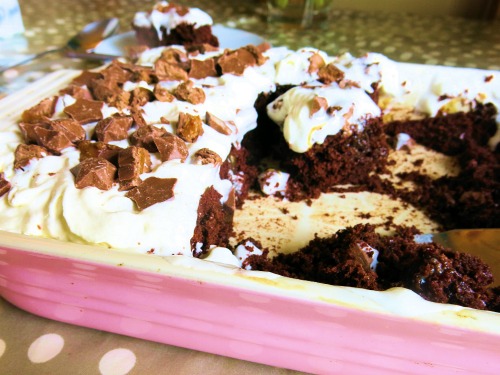 And everyone always wants more.
You can top with whatever are your favourite chocolates…m&ms, flakes, malteasers..
You will LOVE it….it's definitely a little taste of paradise….enjoy!!