August Kit DIY's…Creative & Baking with video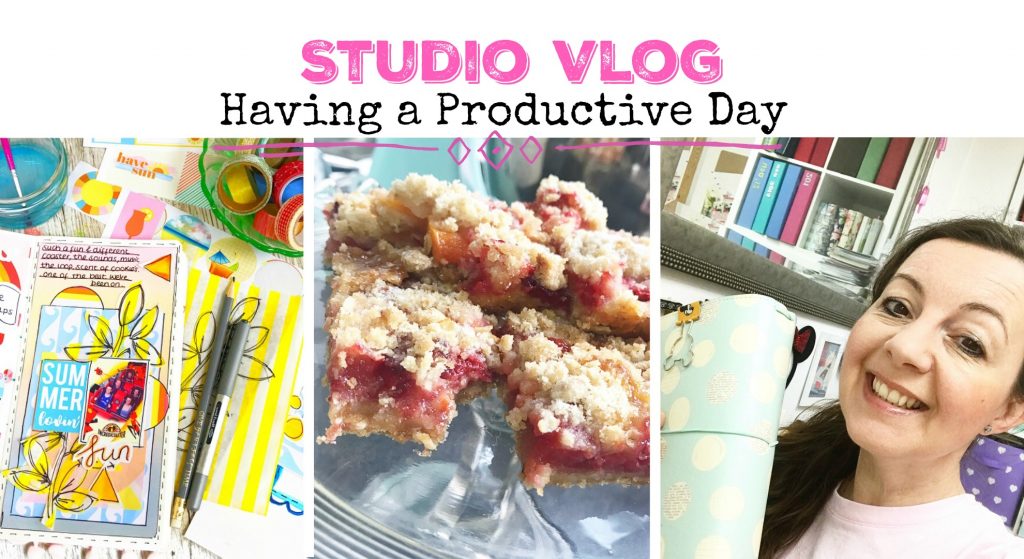 .
Hi, I have so much to share with you today. Are you ready?
Firstly, I have a video to go with this blog post. You can watch the projects and the crumble bars being made in the video here.
.
Let's start with the creative journal page.
.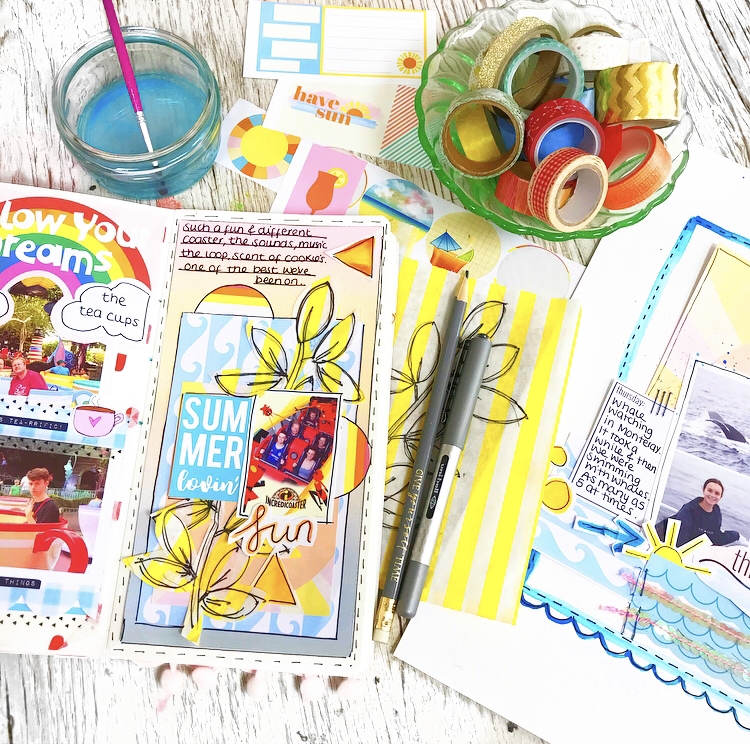 .
I love using packaging on my projects. So I used the kit papers on the background and then very roughly sketched some leaves on a paper bag from the kit like this.
.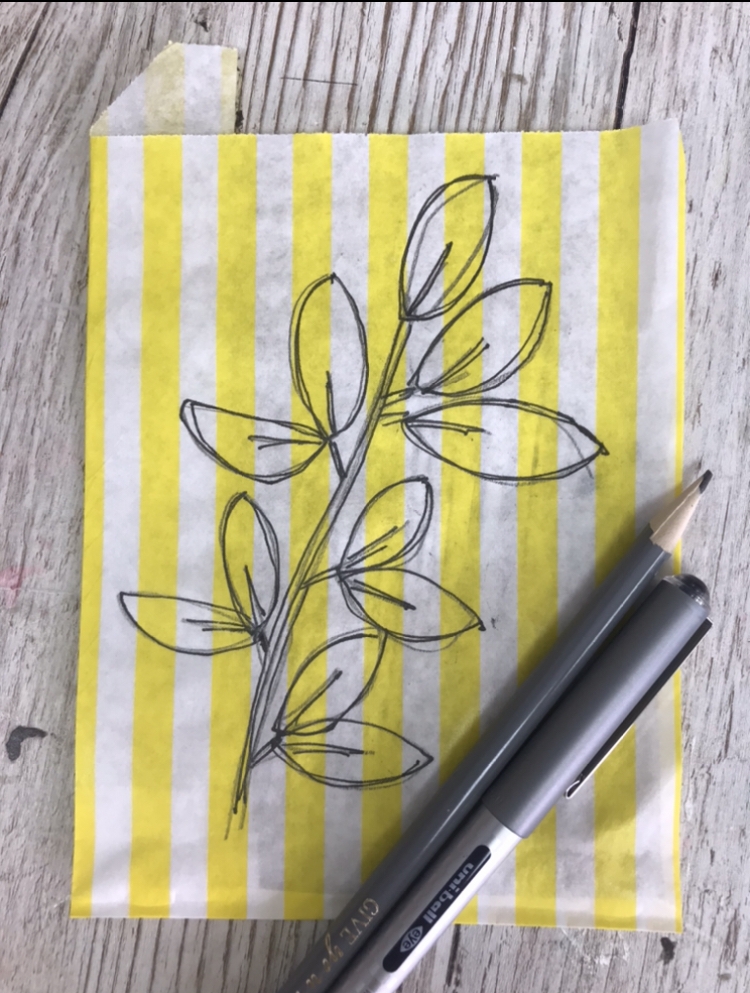 .
And then I cut this out and added to my page. It was so much fun and I love the colour it added to my page. I highly recommend giving this a go. It's a fun way to use scraps and also the paper bags from your kits.
.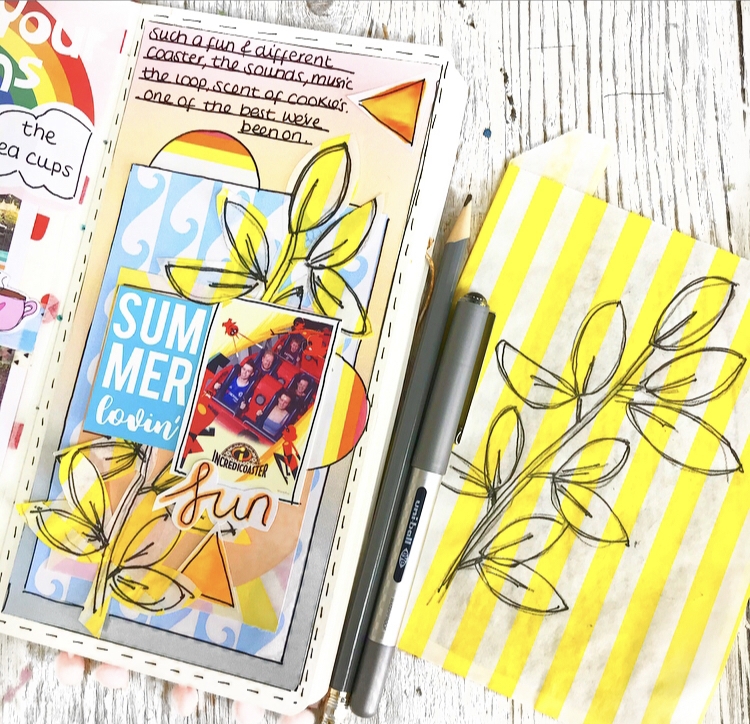 .
My next project is the cute little hanging photo that I made for my Mum as a gift.
.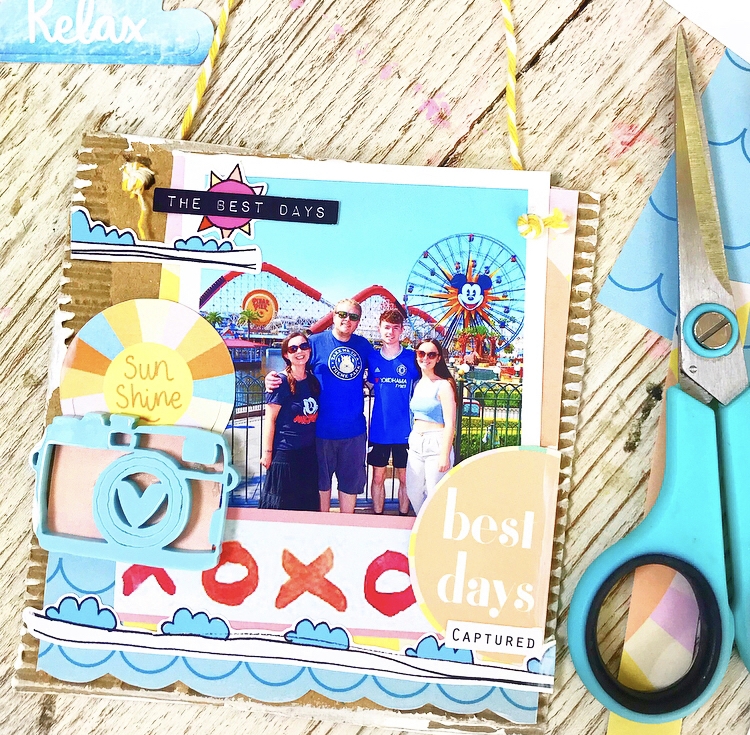 .
I love making these.
I started off by cutting some card from the actual box that the kit comes in.
.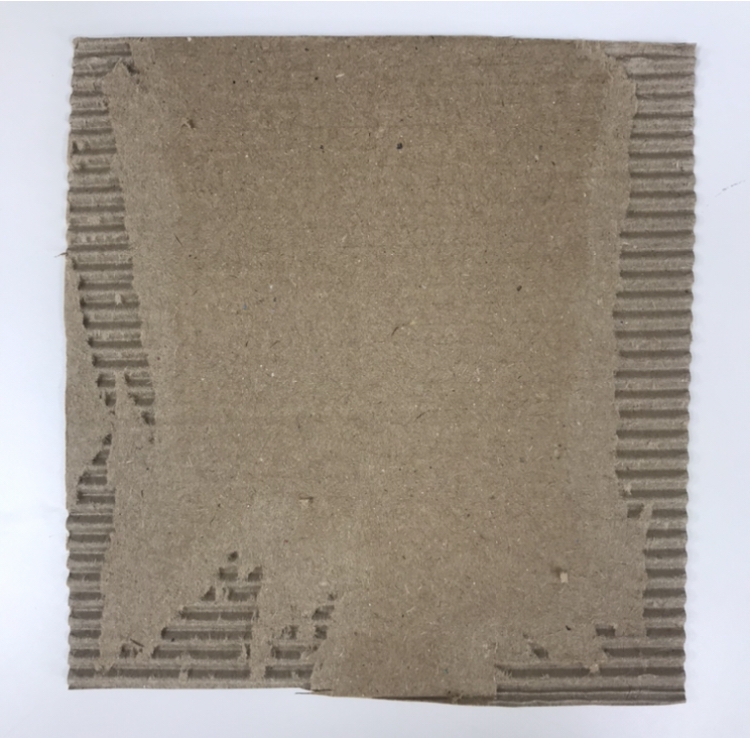 .
I like to remove a little of the top layer to reveal the corrugated card like this.
.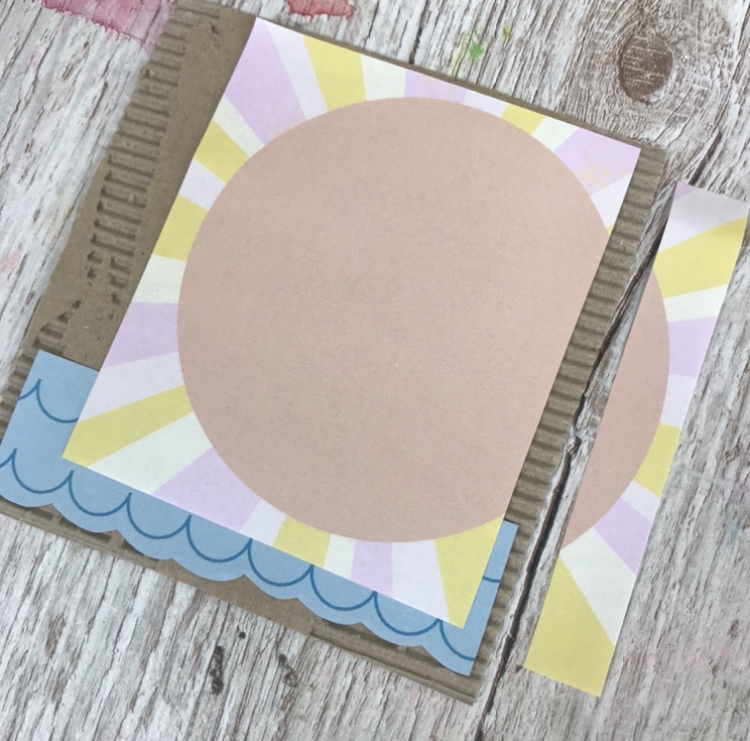 .
I then took a piece of the notepad and papers from the kit to decorate and add the photo too.
.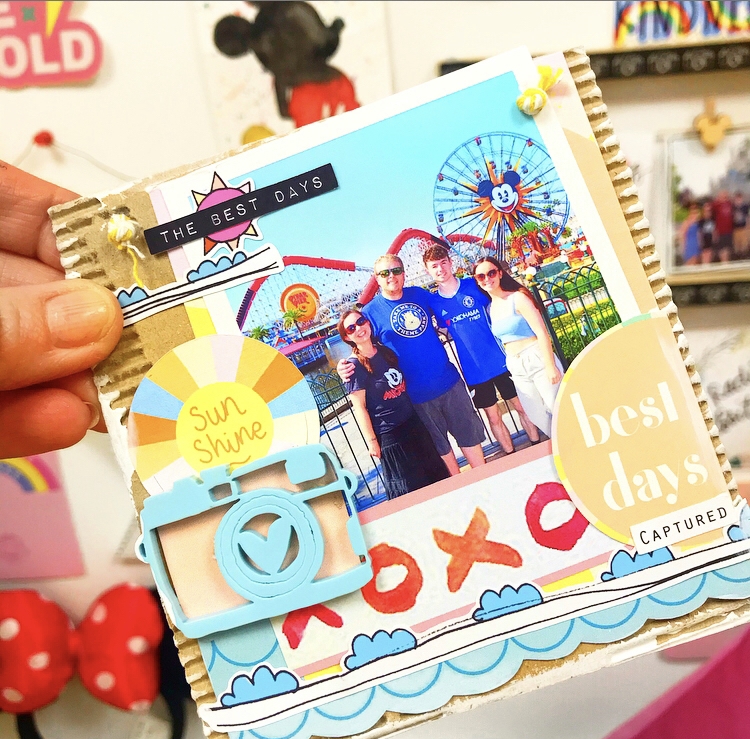 .
Finally I made 2 holes in the top and threaded through the twine so that it can hang.
I also added the little acrylic camera from Bramble Fox.
Next I made a 12×12 using the same kit.
.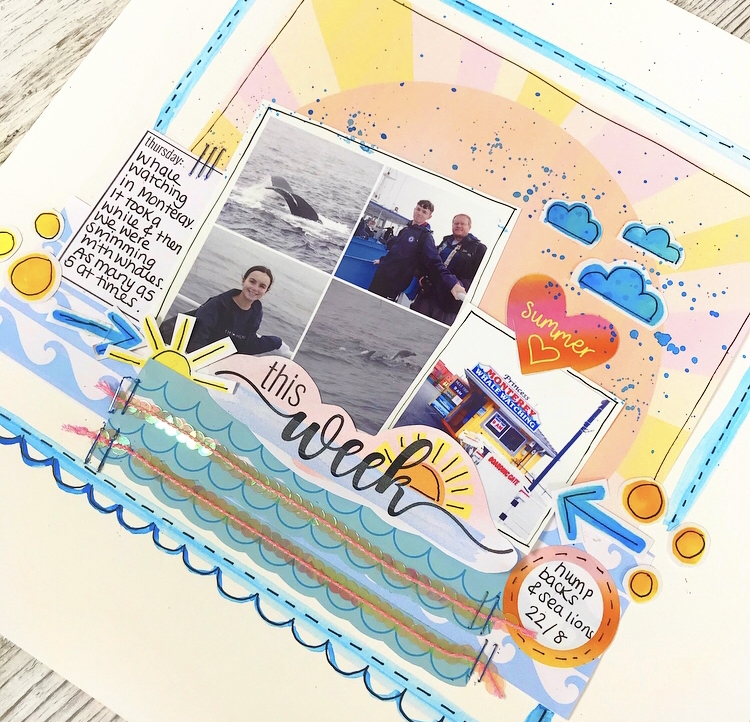 .
I used the weekly sheet for my title.
And also for a journaling block here.
.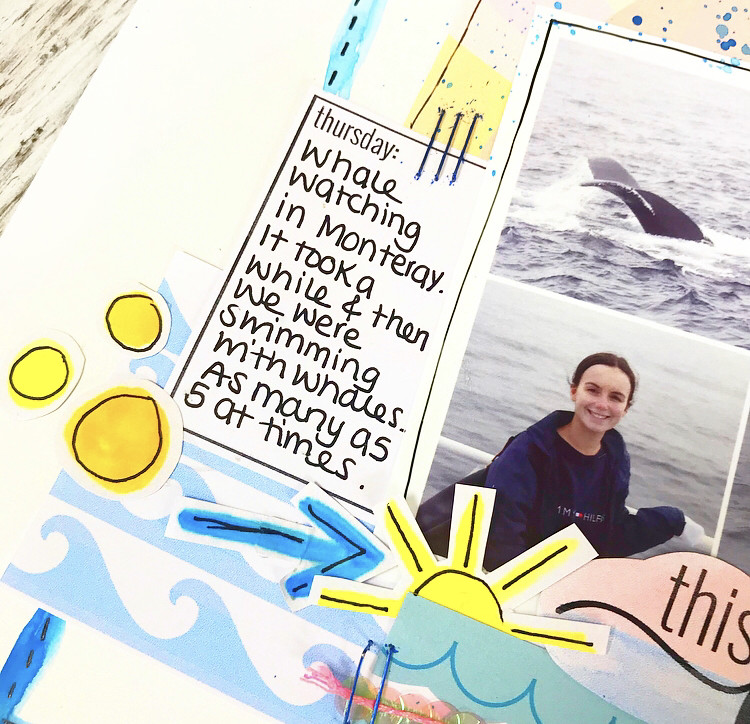 .
I had so much fun cutting out pieces from the collage sheet to glue to my page.
.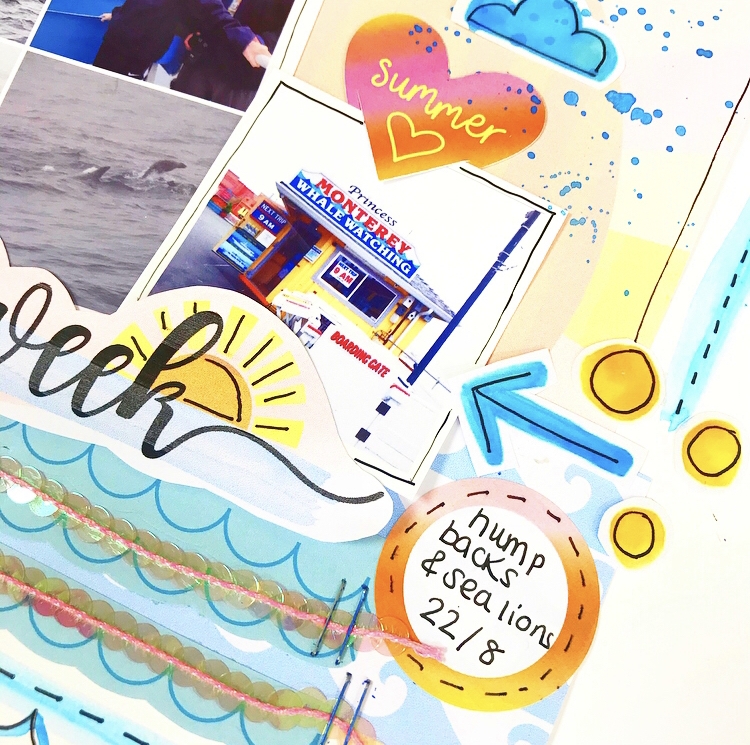 .
It's a great way to add extra colour.
Finally I have the fruit crumble bars to share with you. These are one of my favourite things I've ever baked. They are so good.
.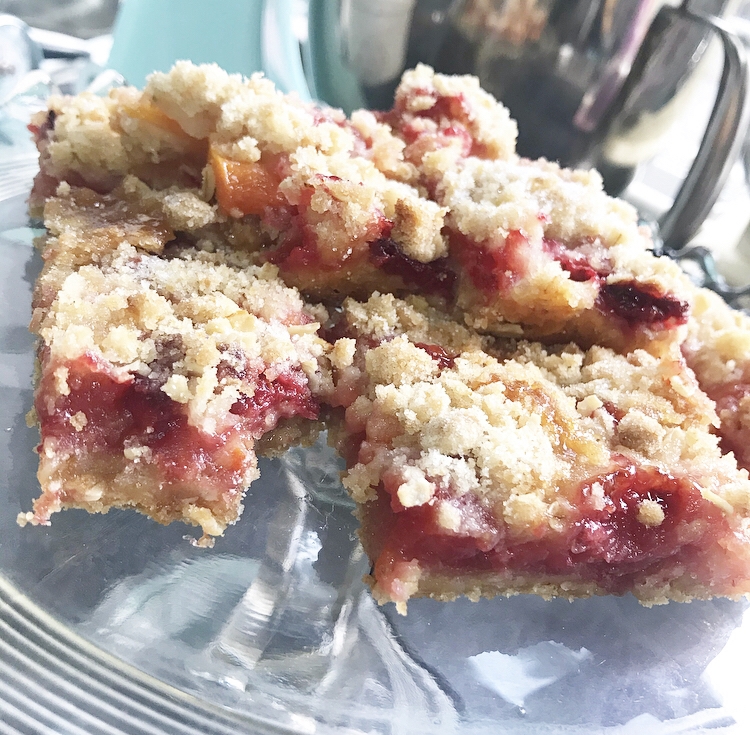 .
Here you go…
.
Strawberry & Peach Crumble Bars
Ingredients:
Base & Crumble Topping
1/2 Cup Marg
1 Cup Plain Flour
3/4 Cup Oats
1/2 Cup Caster Sugar
1/4 Cup Light Brown Sugar
1/3 tsp salt
.
Fruit Layer
1 Cup Tinned Peach Slices
1 Cup Strawberries
1/3 Cup Caster Sugar
2 tsp Cornflour
2 tbsp Lemon Juice
.
1. Heat oven to 180c / 350F
Line an (estimate) 8" square baking tray with greaseproof paper.
2. Mix all the dry for the topping.
Melt the marg before adding to the topping mix and mix well.
If it forms some small balls, that's good.
Place 1 cup of the mixture to one side.
3. Press the remainder of the mixture into the paper lined tray to make your base.
Make sure it's firm and into the corners.
4. Cut up the peach slices and strawberries and place in a bowl. Add the sugar, cornflour and lemon juice and mix well.
Pour over the base making sure it's well covered.
5. Add the remainder of the crumble mix over the fruit.
You can add an extra sprinkle of sugar too if you like.
Bake for 55mins.
.
Leave to cool before lifting out. (If you line with paper it's so easy to lift out when baked).
Slice into bars and enjoy!
.
Did you enjoy having all these projects in the one video and blog post?
Let me know.
Lots to keep you busy!!
Thank you so much and don't forget to watch the video here.
Lots of love
Lisa x