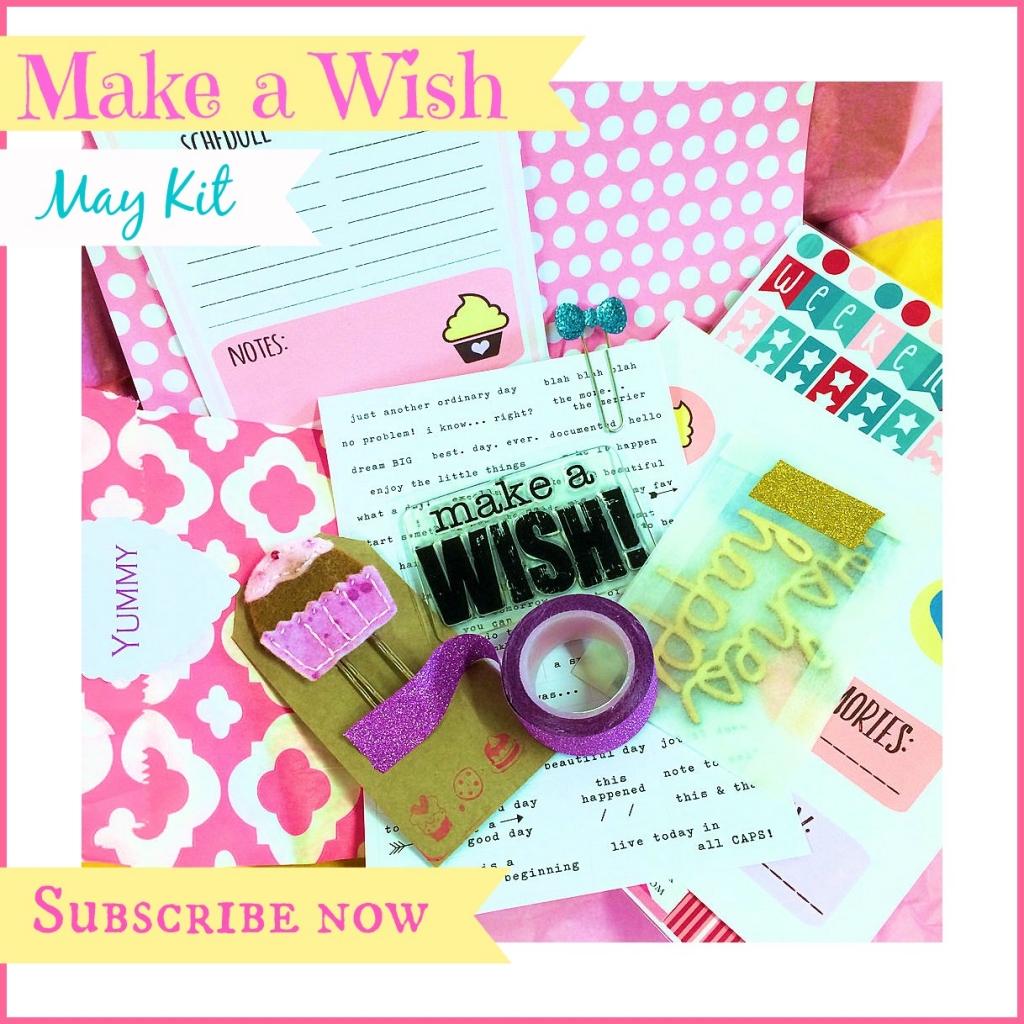 I'm finding it hard to believe that we are turning 1 next month. Where has this year gone???!!!
Today I am going to share a little of the yummy things in store for you next month…….
Seeing as it's a birthday month, the kit will be full of cupcakes, sparkle and celebrations. It's doing to be such a special kit with some wonderful exclusives. I can already reveal that we are teaming up with Rachel from EllieBeth Designs and have some rather delicious and exclusively designed stickers for this kit. Great for scrapbookers and planners.
There will be more of the kit revealed soon. This is just a mini taster for now. I like to tease.
Subscriptions are now open here if you want to get in early and receive your kit at a discounted price. It's free UK delivery and a flat rate everywhere else in the world. One off kits go on sale on 1st May – 7.30am UK where the birthday celebrations will begin. Kits get shipped after the middle of each month.
There will be lots of fun stuff going on in May, so keep your eyes open.
This is going to be such a special and fun month. Lisa x