Airmail – By Amy
Hello, Amy here sharing a 12×12 scrapbook layout that I have created using January's "Sending Hugs & Kisses" kit. For this first layout I decided to use all the postage themed bits and pieces to document these photos of my son posting a postcard back home. I love how the colours of the photo work well with the colours of the kit.
The only things I used in addition to my Lollipop kit are a piece of 12×12 white cardstock, pink, red and blue ink, a self inking date stamp and basic tools such as scissors, a paper trimmer and glue. So I started by cutting the pink vintage postcard patterned paper into strips. I placed a wider strip down the left side of my 12×12 white card, and a much narrower strip down the right side.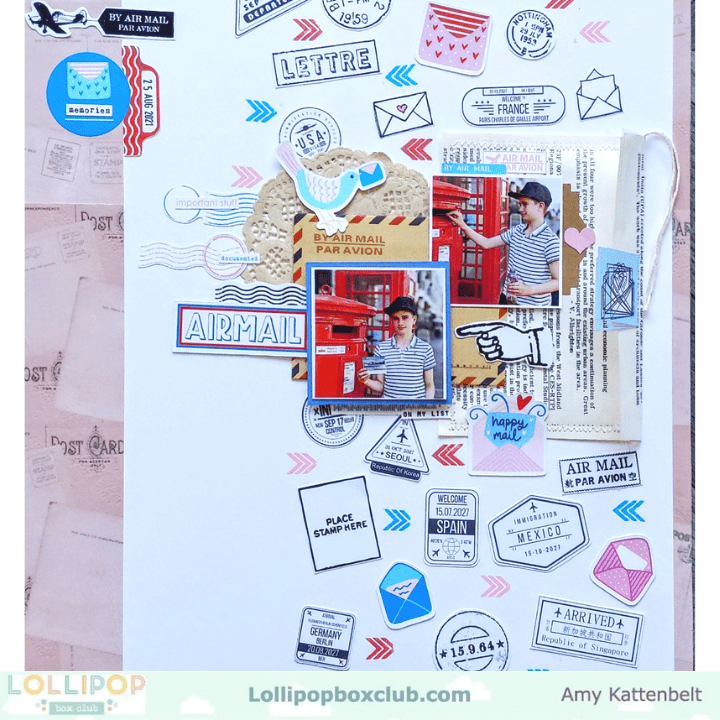 I matted one of my square photos onto the solid blue patterned paper. I then pulled out all the Kraft vintage style ephemera from the kit and started to layer them all together. I used the Kraft brown doily, the handsewn book paper pocket and the little Kraft coloured airmail envelope. I placed my two photos on top of these layers, and then decorated with some of the die cuts and stickers from the kit.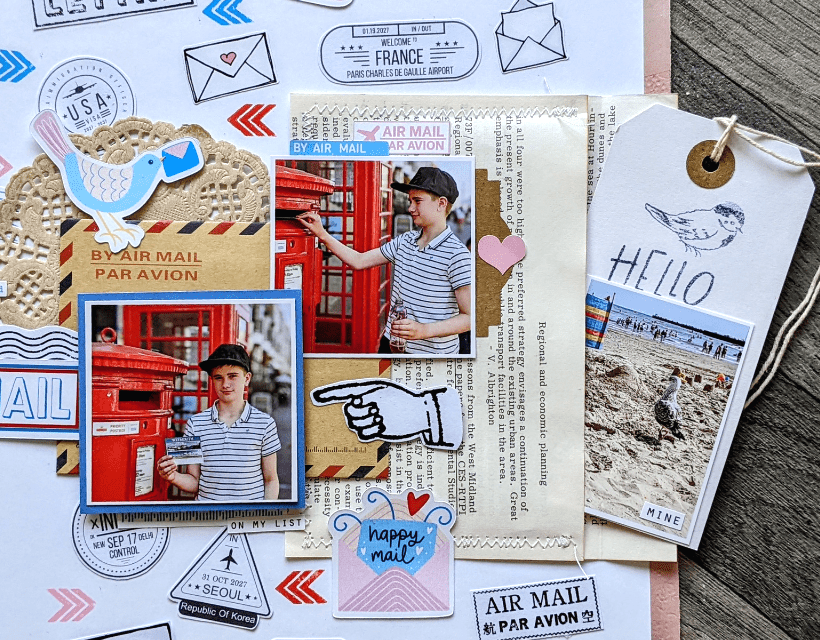 To take advantage of the beautiful pocket, I printed a 3rd, smaller, photo and stuck it to the tag that was in the kit. I added a sticker to the photo and then this tag can hid nicely in the pocket. I love thats its like a little hidden funny photo and another memory of the day captured and recorded.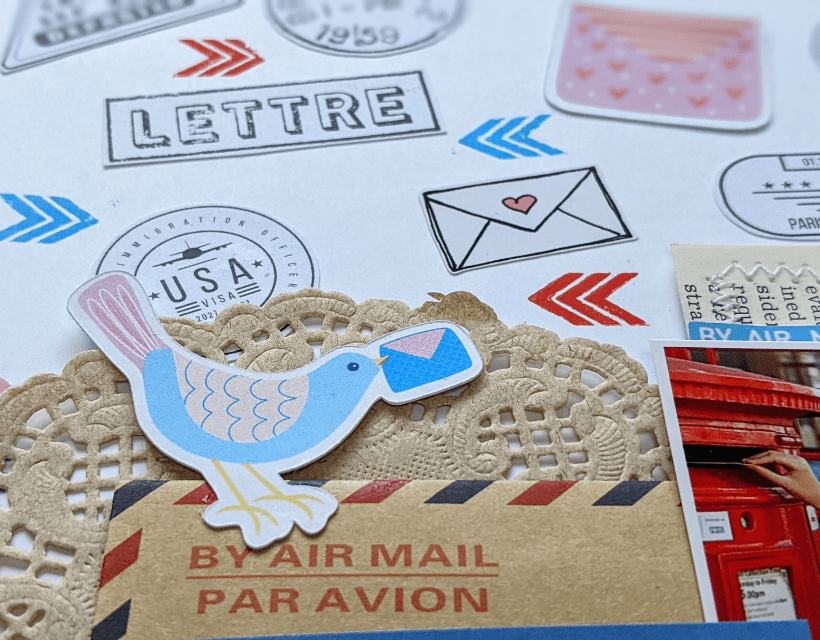 I fussy cut all the postage stamp images from one of the other patterned papers, and I stuck them to my layout to form a vertical column around the focal area. I love how they look! I also scattered in some of the envelope stickers and die cuts amongst them for extra interest. Lastly for a pop of colour I used the stamp that came in the kit to stamp some chevrons in pink, red and blue. I love how this looks. To achieve this, I used some scrap washi tape to cover the remaining part of the 'take note' stamps which I didnt want to use. I then inked my stamp and removed the tape before stamping the chevrons onto my background.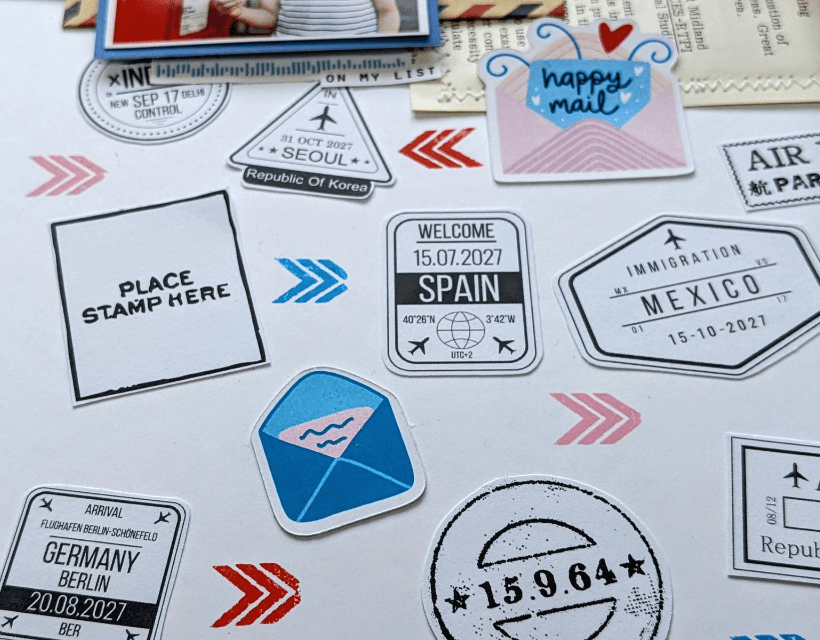 Thank you for coming to take a closer look at my layout, I hope some of my ideas have inspired you to get creative. We can't wait to see what you make with this kit.
Take Care and Stay Safe,
Amy x