Autumn Wall Decor with Becky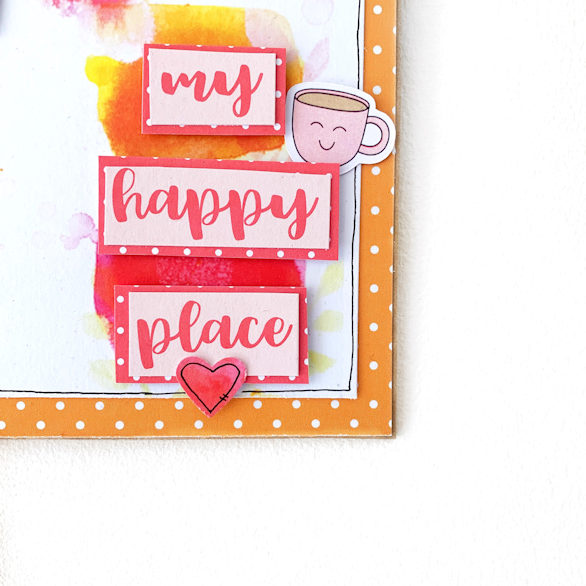 Hi everyone. Who else is excited for Autumn? I am definitely ready for it and when I saw this months 'My Happy Place' kit here I was so excited as it screams autumn with the gorgeous colours and the homely theme.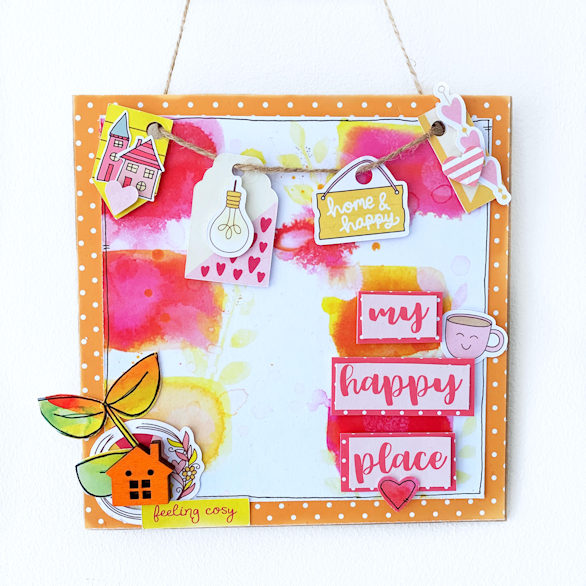 I love to create bits and pieces to place around my home (and I know a few of you do too) and with the changing of seasons taking place I thought I'd create a piece to pop on my wall for an autumn theme.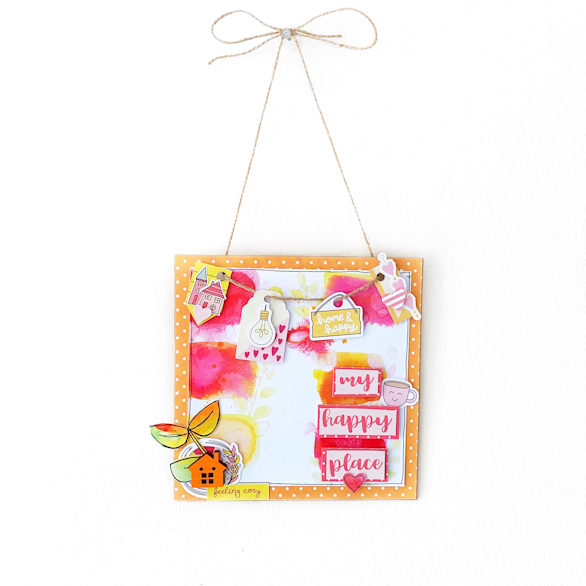 For the base I used part of a chipboard album that already had the two holes, I thought it would look cute to have the twine attached and have it hanging.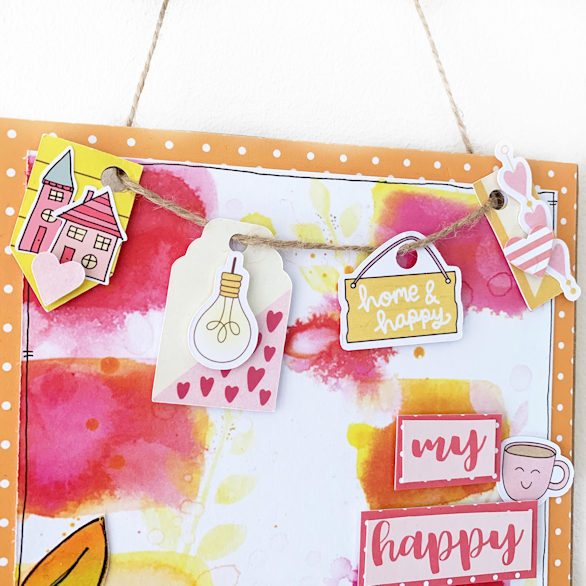 My Happy Place really is my home, I spend nearly all of my time at home and it's just where I love to be and all of the elements I used really fit that.
I cut the 'my happy place' title for one of the papers.
I gave it a little bunting effect using some of the die cut pieces and also cut some of Lisa's leaves from the journaling card for decoration.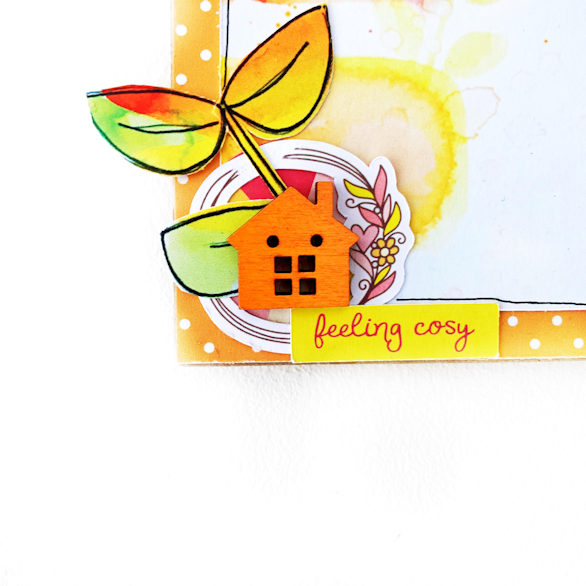 Super simple and easy to make, I also think this design would make a fab card too!
Thanks for stopping by,
Becky x