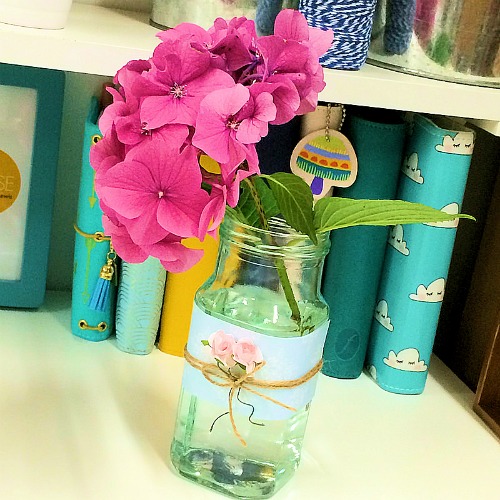 I love having fresh flowers about the place. I find them so cheery. They make such a difference to a room.
Today I am using some pieces from my July Kit to upcycle an old jar.
I always keep my old glass jars. They come in so handy and can be used in so many ways or forms. Today my jar is becoming a vase.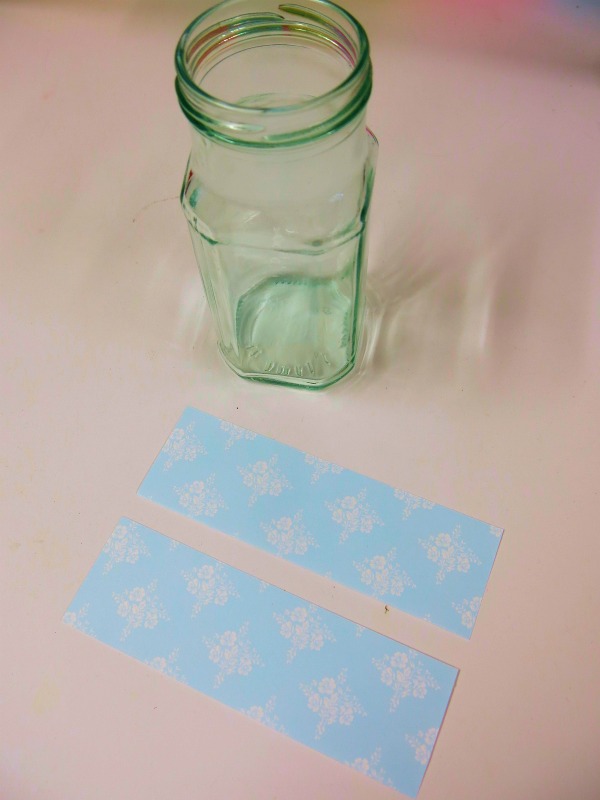 For this mini project it's easier to use a jar with flat sides. If you use a rounded jar, the papers won't attach properly.
I've taken a piece of the pretty paper from the kit and cut into 5cm strips.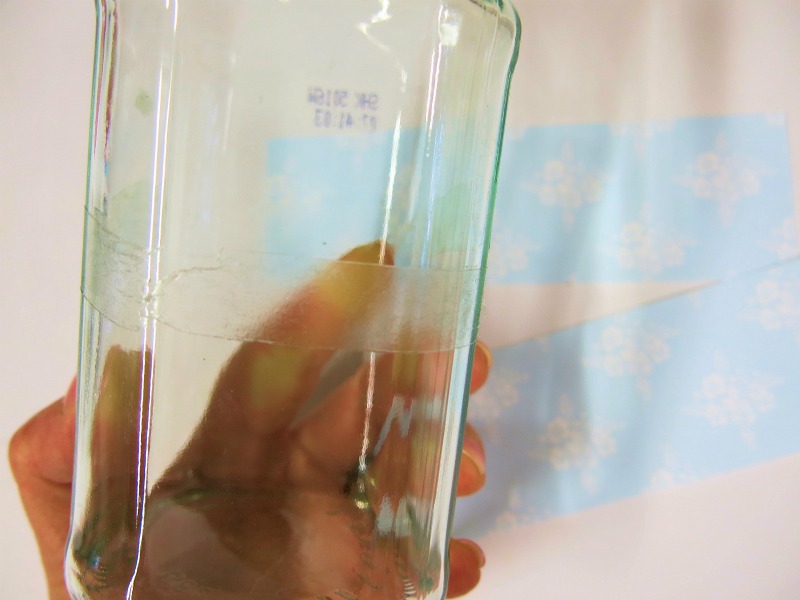 I've stuck some double sided tape around the whole outside of the jar in the one strip.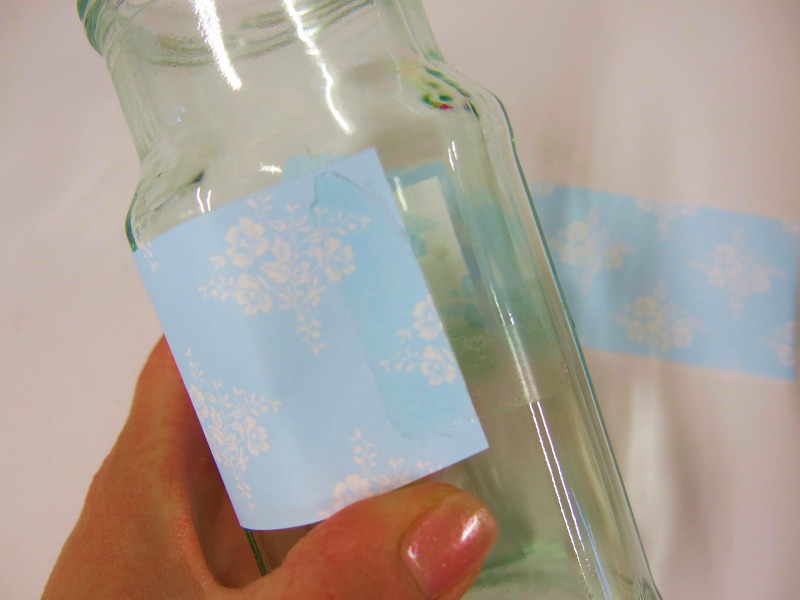 The pretty paper then gets wrapped around the outside of the jar like this. You will need to add the second strip, so just add a little more tape to the strip and let it overlap and trim any excess.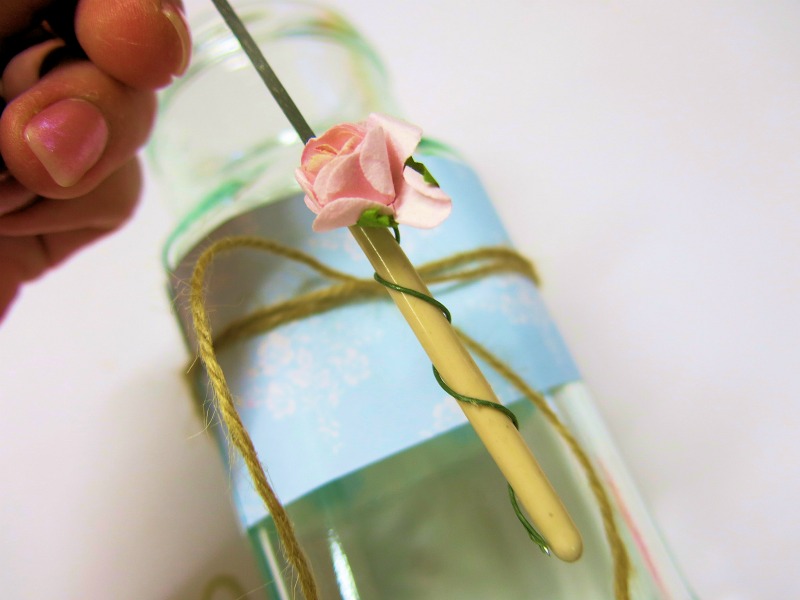 I've wrapped the string from the kit around the outside.
I've also taken a couple of the roses and twisted the wired stem. I've used my craft file, but you can also use a skewer. Twist it around and then slide off the tool.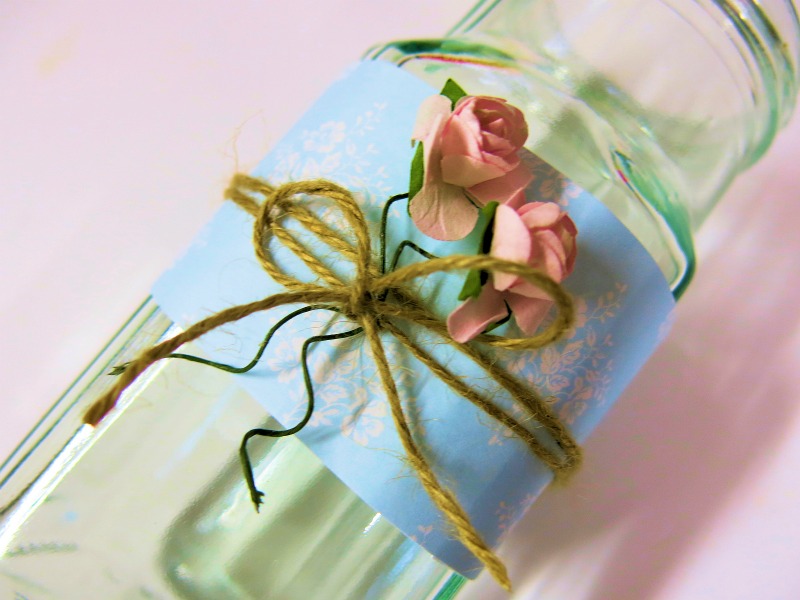 Then tie in to the string. It looks so pretty.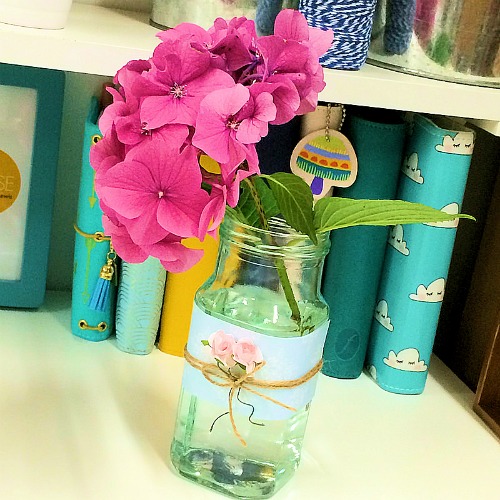 Then add water and add pretty flowers. I'm loving the hydrangeas from the garden at the moment. They are so beautiful.
You could also use your vase as a pen pot.
Let me know if you make one too. I'd love to see : )