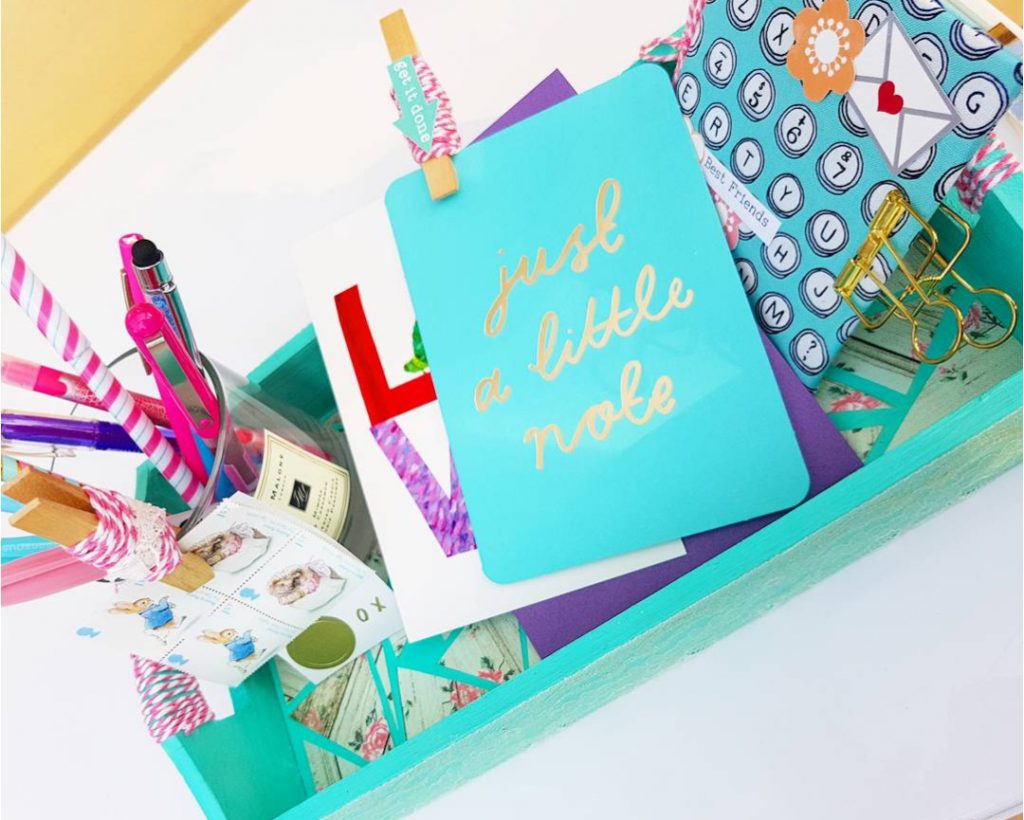 Hiya,
It's Vicki here again today.
I love the pegs this month! I picked up some more because they're so handy and made this letter tray for my desk!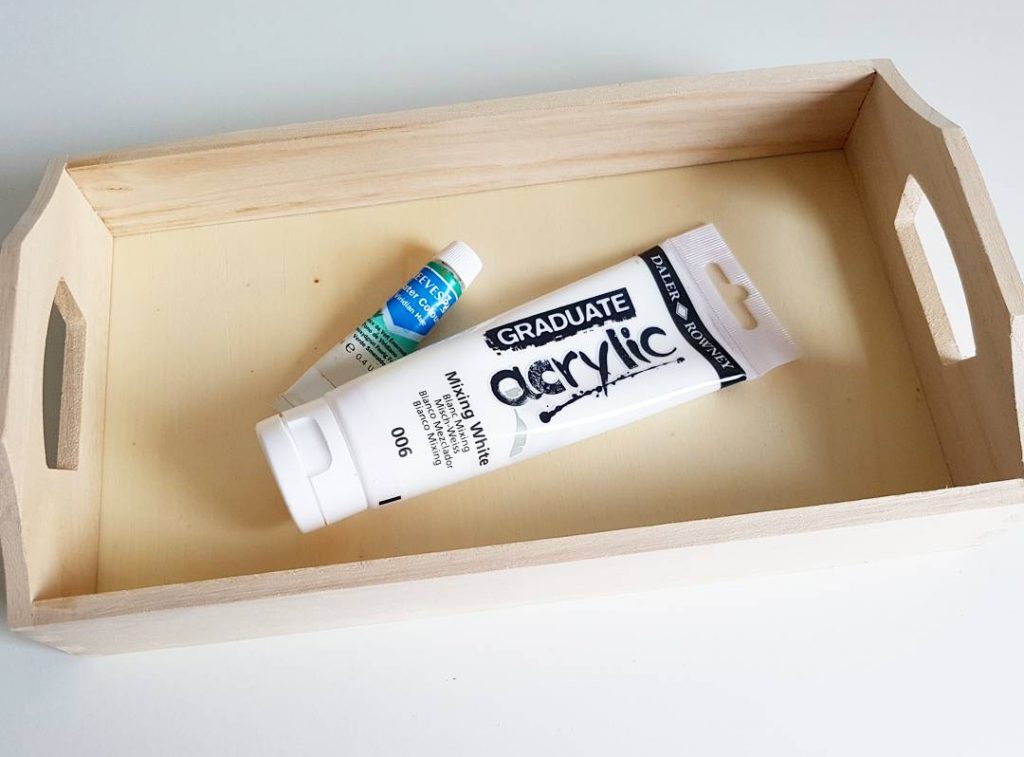 The tray was only £1 so picked it up to use as a happy mail try for my desk.  I gave it a quick paint all over and once it was dry I cut triangles from one of the papers and glued them to the bottom.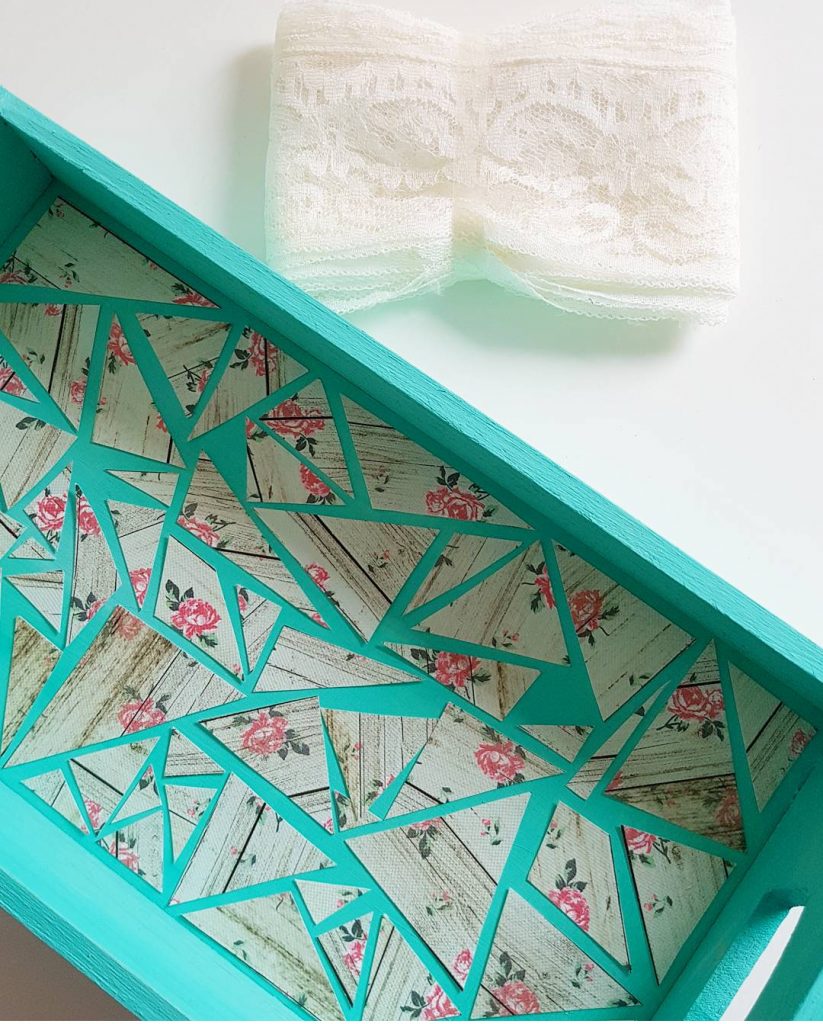 I stuck them lace along the sides and gave the whole tray a cover with Modge Podge. I left it overnight to dry.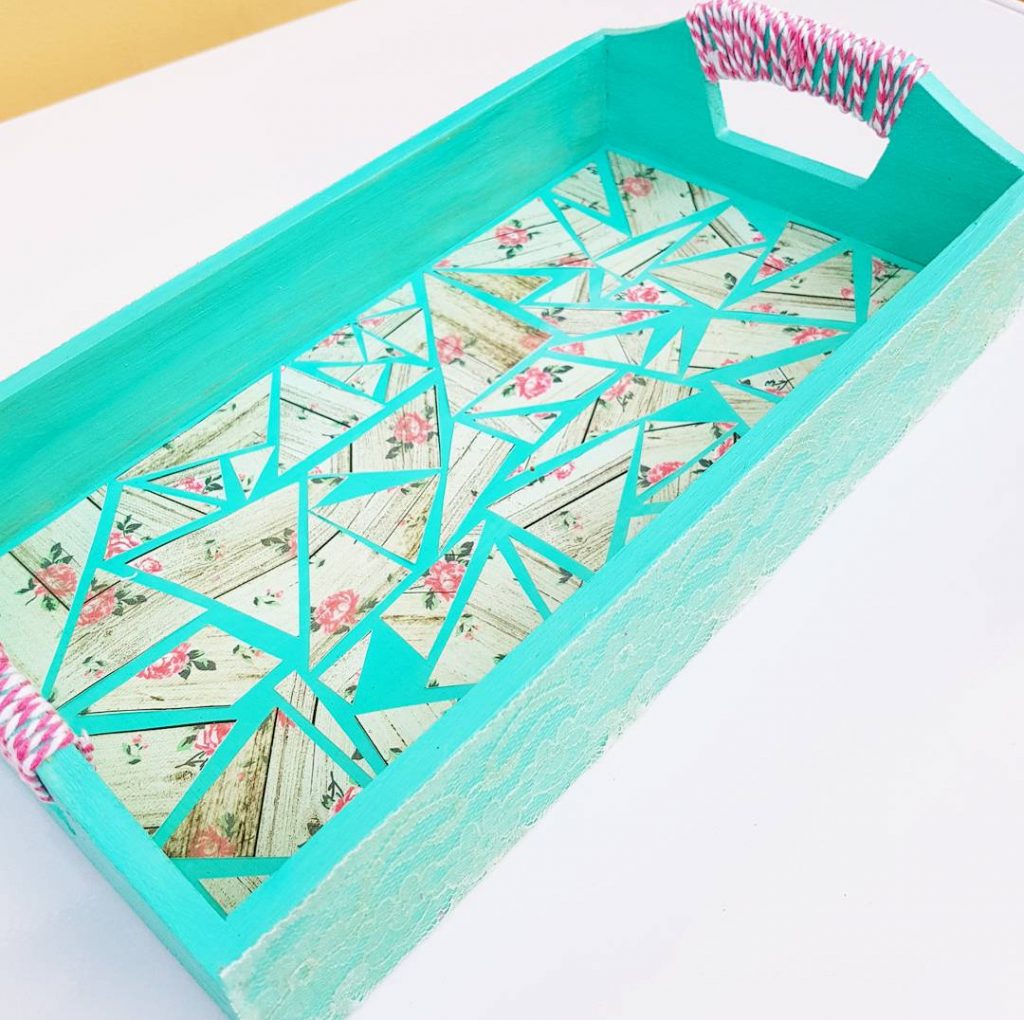 I wrapped some twine around the handles and used the same twine around the pegs. I tied a bit of the lace around one and used one of the embellishments on the other.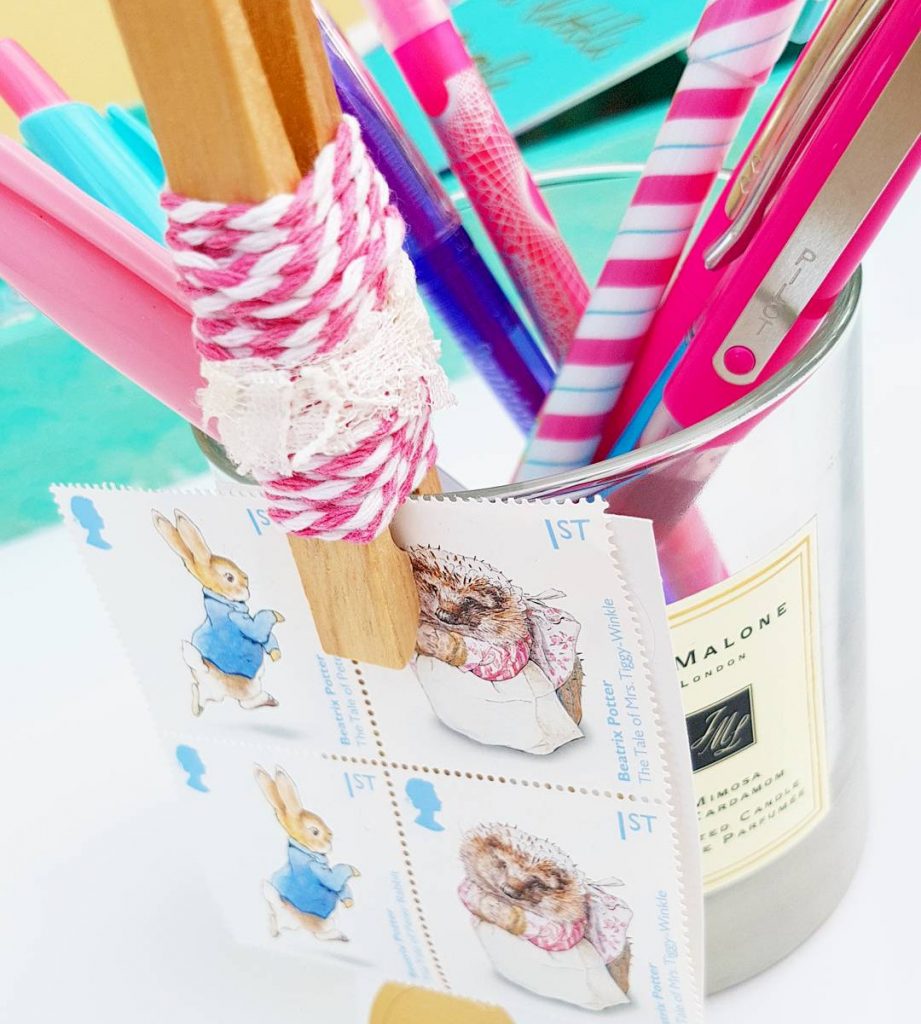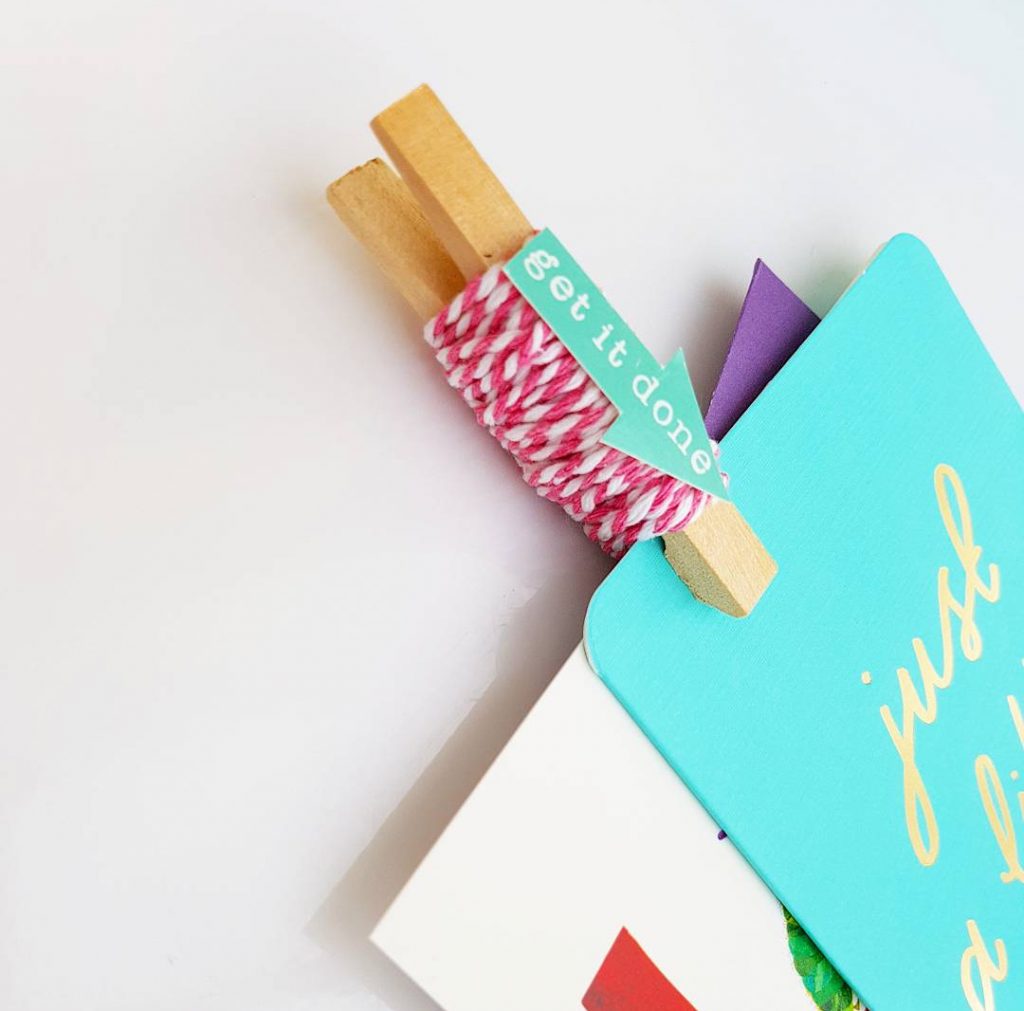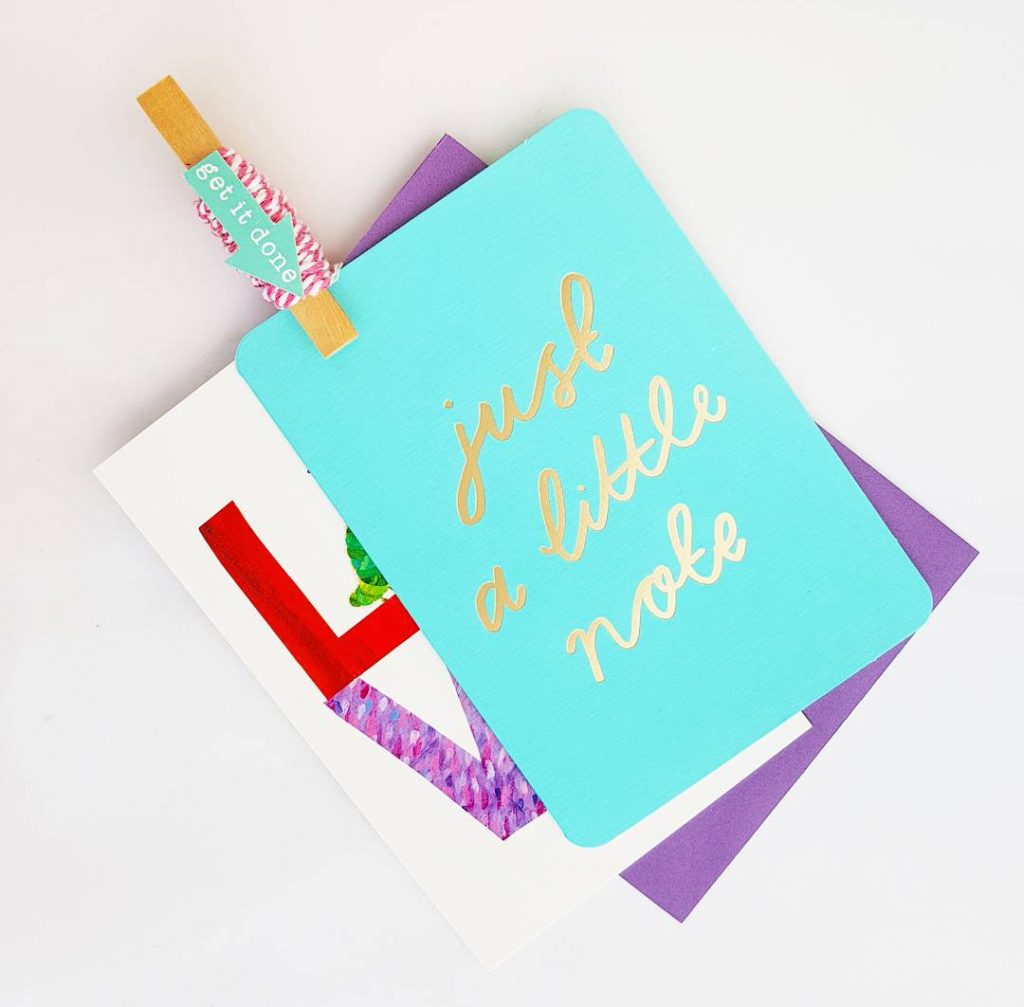 I popped one peg on my empty candle jar pen pot to hold stickers and stamps and the other to hold the cards and postcards I still need to send out.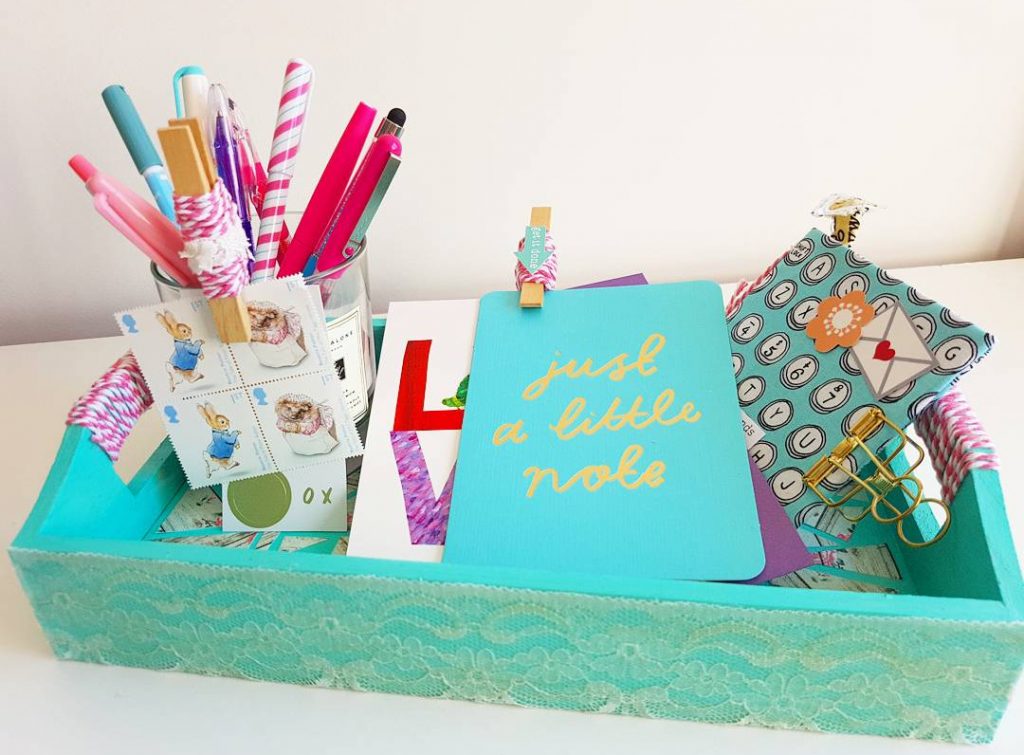 Who knew pegs had so many uses?!
Vicki X