Creative Planning with Danielle – with video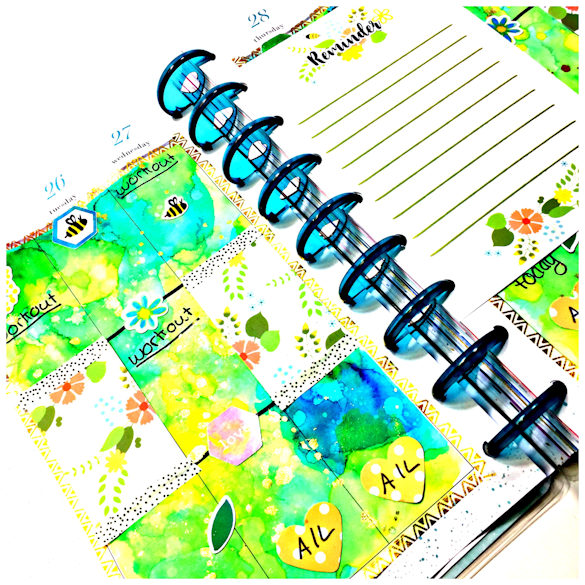 Hello lovelies!!
I'm back with a planner spread! Lately I'm loving the combo of watercolours and stickers/paper in my Happy Planner. 
So I used some the lovely pieces from the June kit. After playing with the watercolours, (making sure to be careful not to be too heavy handed with the water! The Happy Planner paper takes water quite well, but it does have its limits!), I punched out some 1 inch hearts from the yellow dotty paper to use for my shifts for the week, (well…I have no shifts actually! I'm on annual leave!).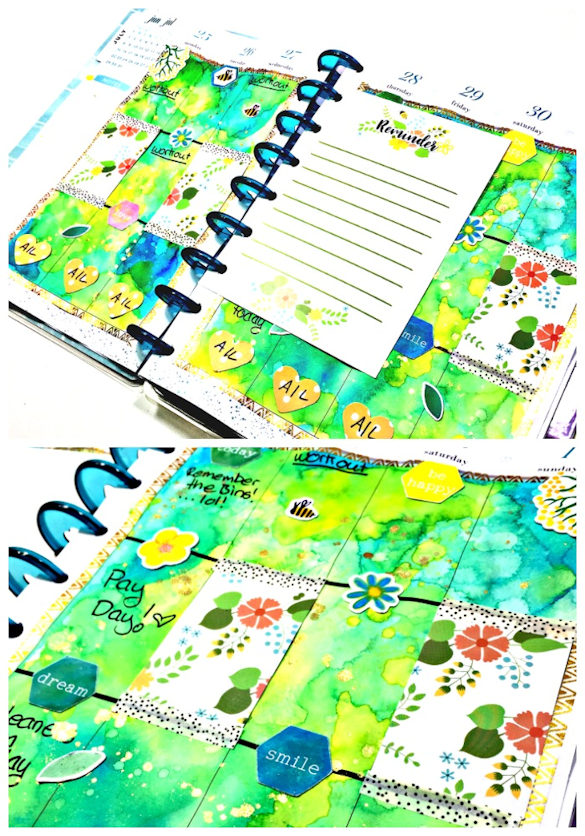 I put down the washi from the kit as a border then I punched some of the lovely floral paper with my Happy Planner box punch. Then I went to town with the die-cuts! I used one of the notepapers for jotting down reminders for the week – things that don't necessarily belong on one day, and I used my Happy Planner paper punch so I could bind it in.
Hope this gives you some ideas of what you could do in your own planners! Remember to think outside the box! Be a rebel! You don't just have to use stickers! 
Here's the video to go with this.
Much love!
Danielle.