Creative Team Call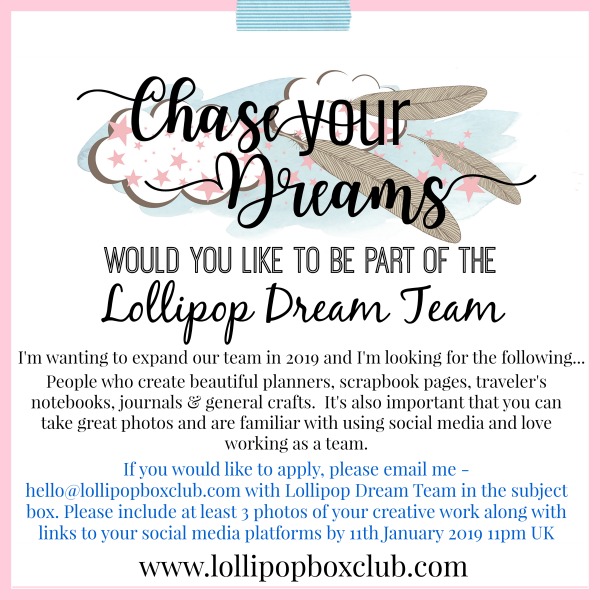 I'm holding my first ever design team call.
I would love to expand our team for 2019. If any of the above apply to you, please email and apply.
It's really important that you can take great photos and that you are familiar with using social media.
You will be required to create/provide at least 2 monthly projects using your kit, either as blog posts or YouTube videos so being able to work to a deadline is also important.
The community side plays a huge part of Lollipop Box Club, so you will also be required to join in with our chat group here (please join if you haven't already.  )
Thank you so much, you have until the 11th January 2019 11pm UK to apply.
Have a wonderful Christmas
Lisa xx