Creative Weekly Planning with Becky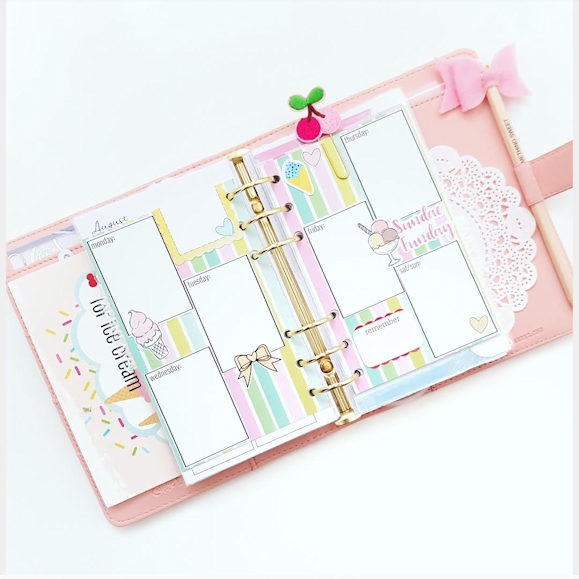 I really like the 'this week' sheets that come with the kit and find them so useful for many different things. I usually use them to quickly jot plans down, note down my cleaning schedule or meal planning but this month I've decided to use them to make some planner pages for my personal size planner.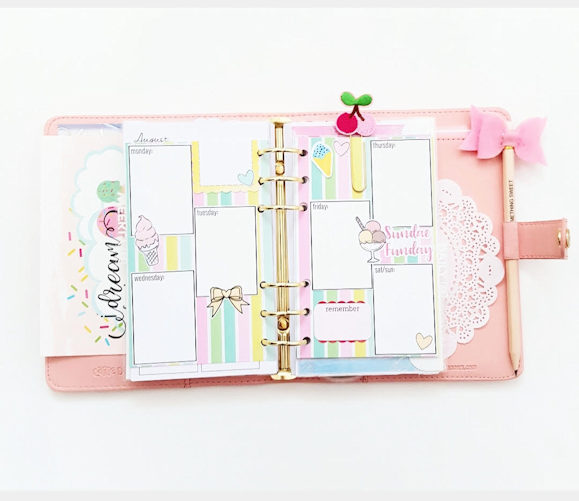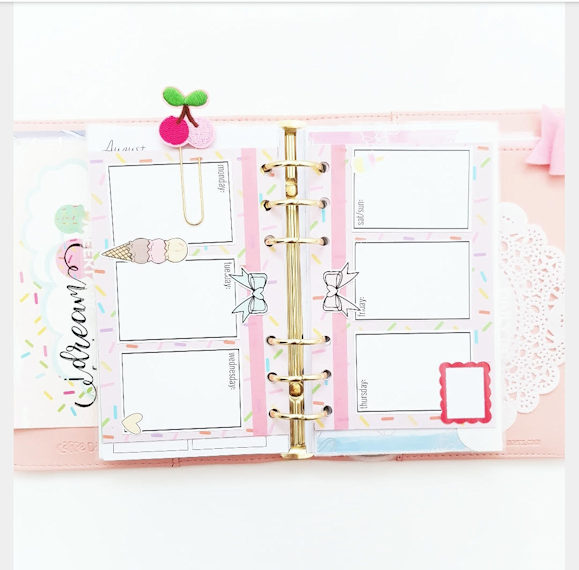 I started by cutting the pages slightly smaller than my other inserts as I wanted to get 2 pages from one sheet of the paper, I then punched the holes. I cut up the weeks pages and stuck the day sections to the inserts. I did two different layouts and then decorated them slightly with a few stickers and die cuts. I love that these can be made for any size planner and I really like how they turned out,I can't wait to start planning on these pages.
Becky x