Cute Speech Bubbles with Emma Kate
.
Hey Lollipop friends, I've been so inspired by Lisa's junk journal videos on her "It's Only Paper" YouTube channel I decided to create a journal page myself. Although I have a confession to make, it doesn't include any junk, but it does have lots of lovely things from the "La Patisserie" kit here.
.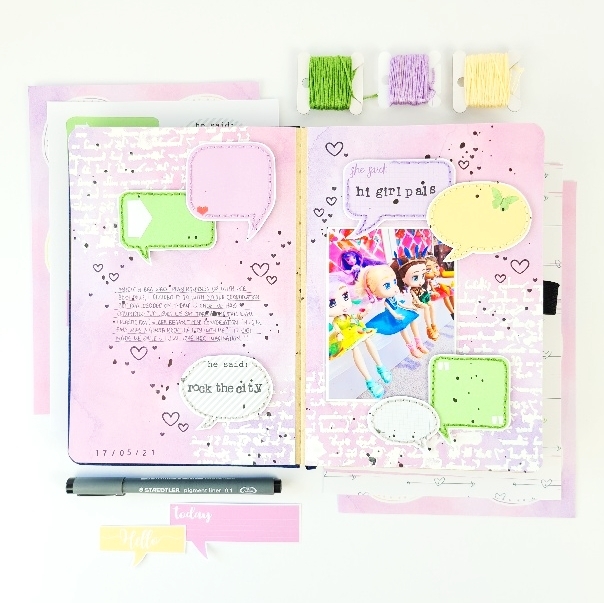 .
The speech bubble paper was perfect for the story I wanted to document, my daughter was giving voices to her dolls & what she said sounded so grown up it made me giggle. But before I fussy cut them out, I stitched around the edge of each bubble, tone on tone, using 3 strands of embroidery thread.
.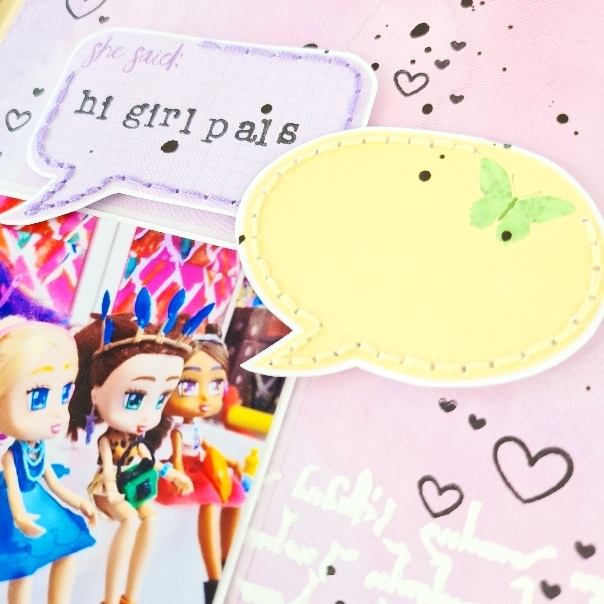 .
I used the purple paper as my background but before I adhered it into my notebook I used a scripty font stencil & some modelling paste to create some interest & again echoing that my journaling is all about the wording.
.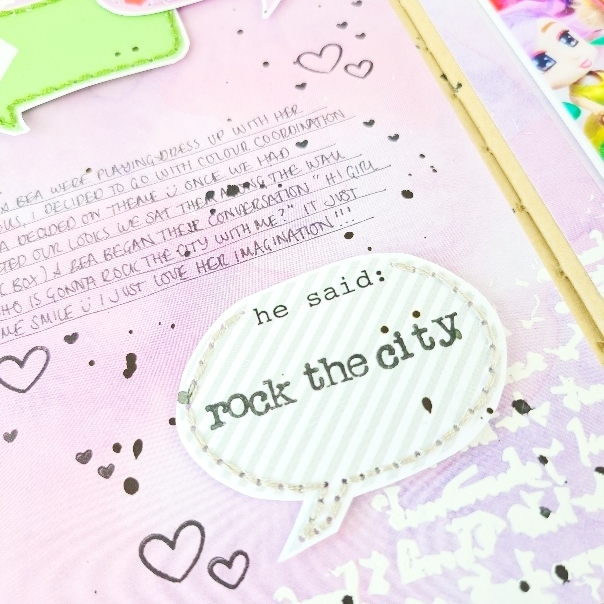 .
Next, I arranged my stitched speech bubbles around my photo & across both pages, once I was happy with the placement I adhered them into my notebook using foam tape. Then using a small alpha stamp, I stamped out bits of what my little girl said when we were playing with her dolls.
.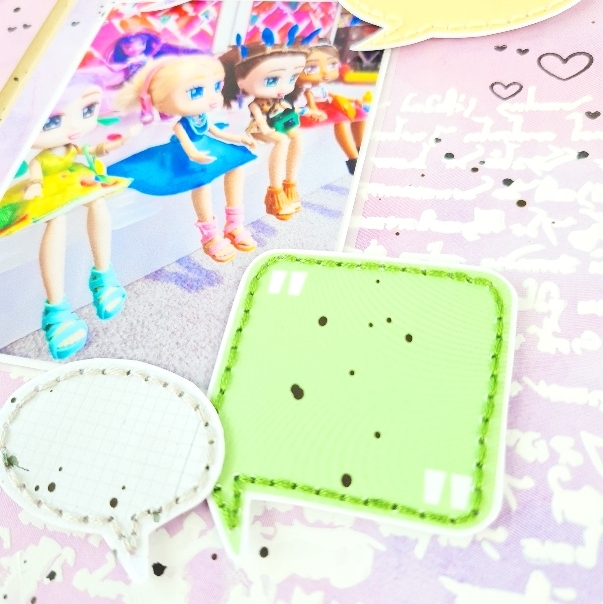 .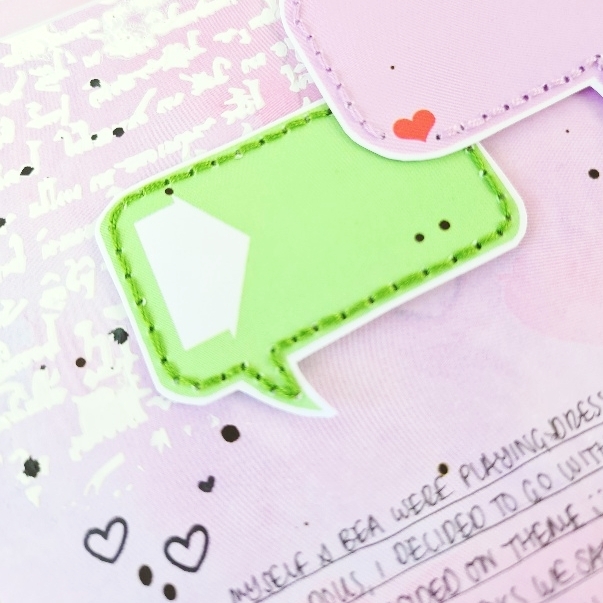 .
To finish, I added my journaling & some black splatters across my pages. This was my first attempt at junk journaling/not so junk journaling, I absolutely loved it & would definitely recommend giving it a go. Plus don't forget to check out Lisa's YouTube channel for loads of inspiration!
Much love,
Em x