DIY Bookmark with Lorraine
.
Hello there,
Lorraine here sharing a quick and easy project using Good Vibes April kit. This idea to create a bookmark and sleeve popped into my head as soon as I saw the stacks of books stickers and die cuts, and a creation I may set aside for gifting on Father's Day. It is simple to make with a 2" x 8" strip of thick card as a base, with a tag punch used to create the top edge. Decorating the bookmark was quick and fun to do using the grid paper, stickers and Washi tape and one of the vintage pins clipped into the top. The gridded paper makes a great place to pop a reading list of books you have read or would like to read next.
.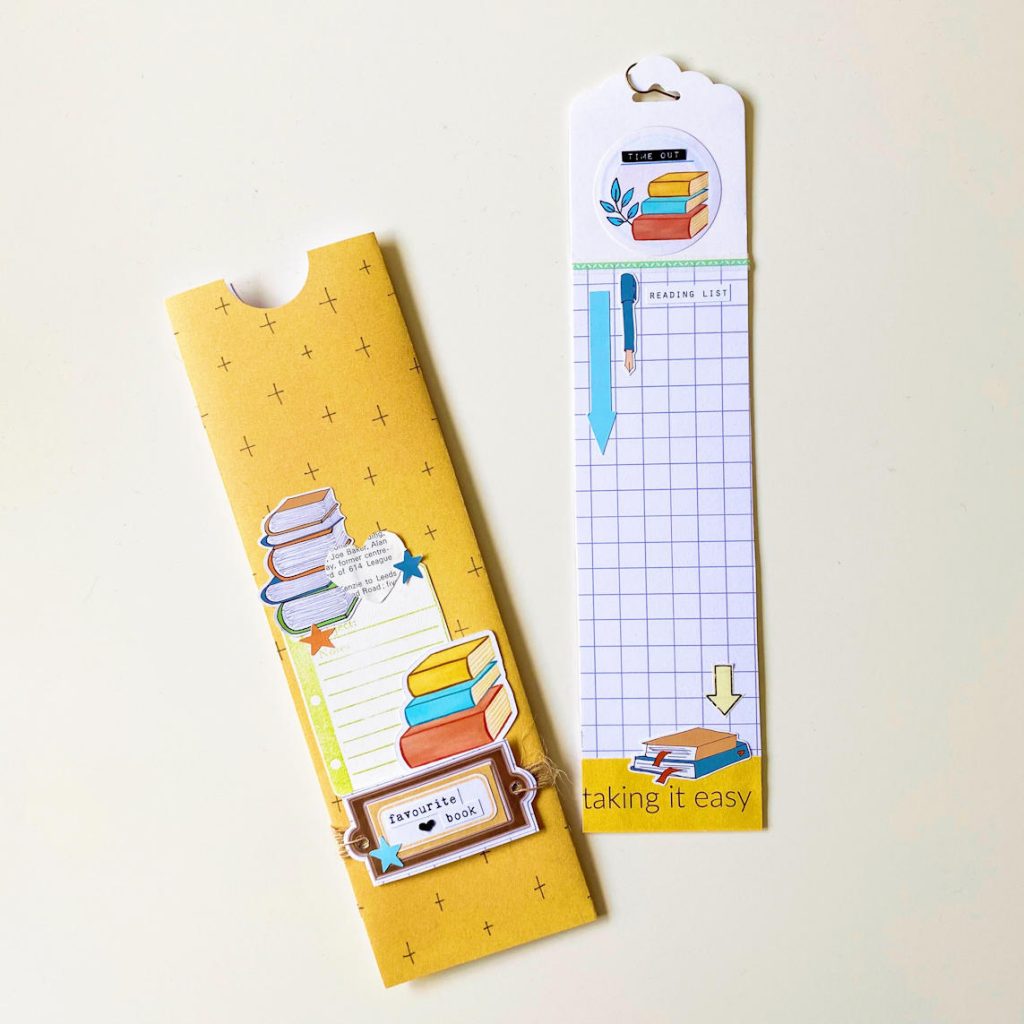 .
The bookmark sleeve was created by folding a piece of the lovely mustard patterned paper in half length wise and trimming to slightly larger than the book mark. The join is to the back of the sleeve and secured with double sided tape. A simple 1 1/2" circle punch was used at the top edge so that the bookmark can be pulled from the sleeve easily. I layered lots of die cuts and stickers from the kit and placed as a cluster to the front of the sleeve. The faux bookplates sticker was ideal to create a a spot for the journal strips and secured with thin jute wrapped around the sleeve create a lovely finish.
.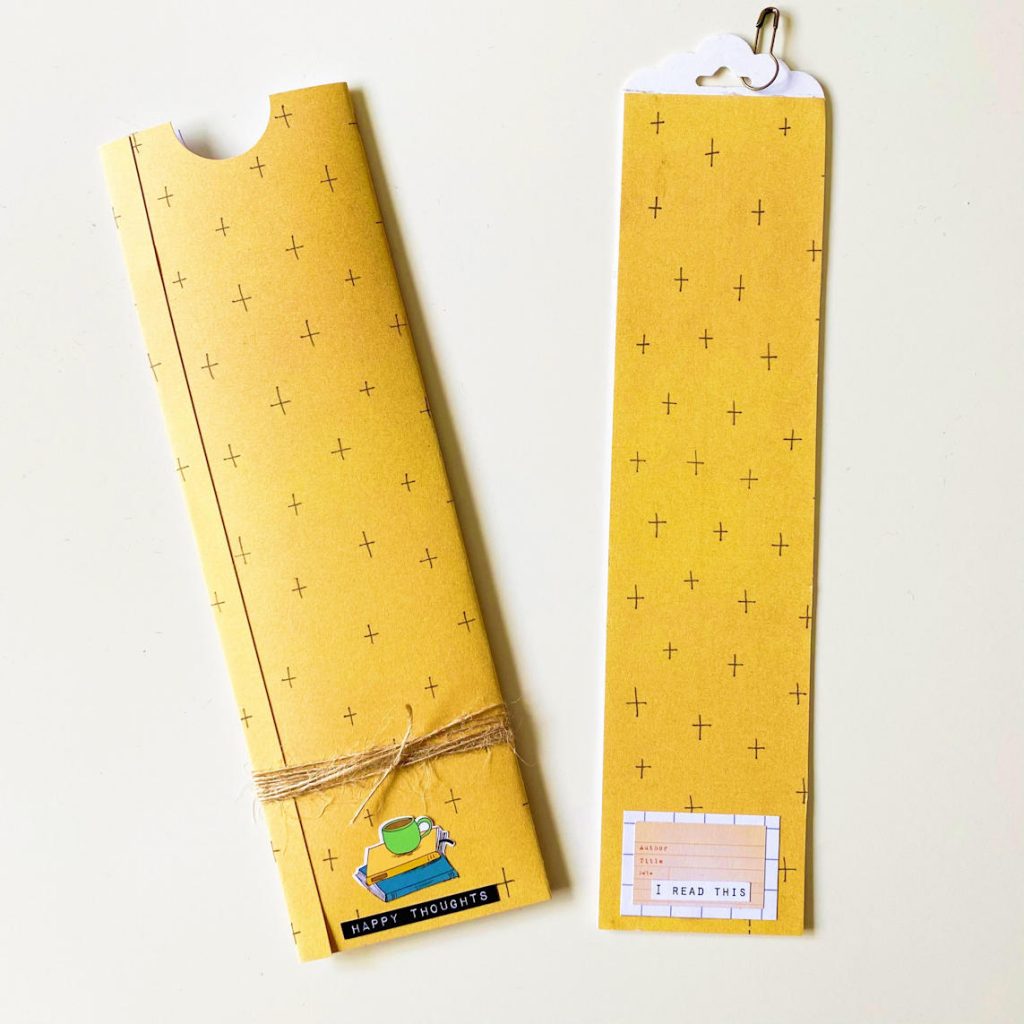 .
I kept the back of the sleeve and bookmark simple by adding a small cluster to the bottom edge of each, just enough to embellish but not take away from the main focal points.
.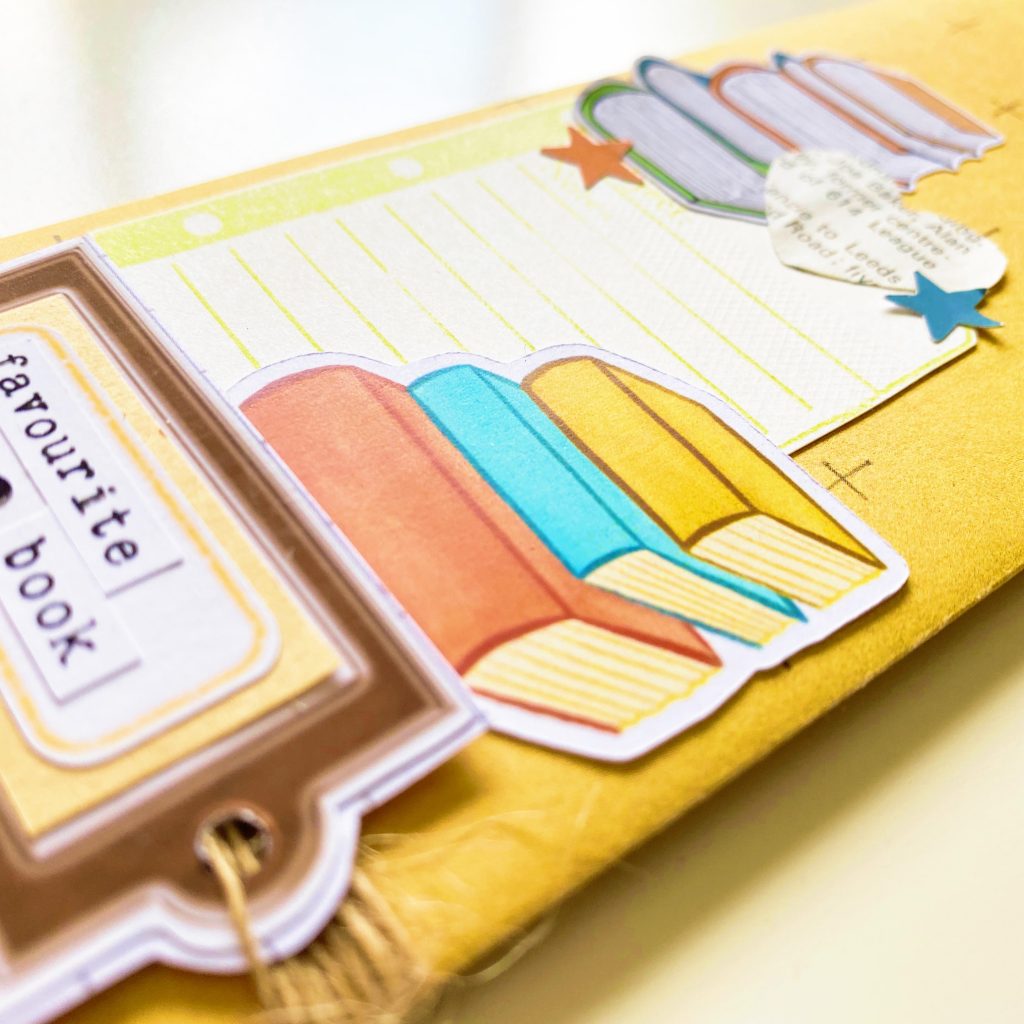 .
I hope you have enjoyed seeing my fun project and look forward to seeing what you create with Good Vibes!
.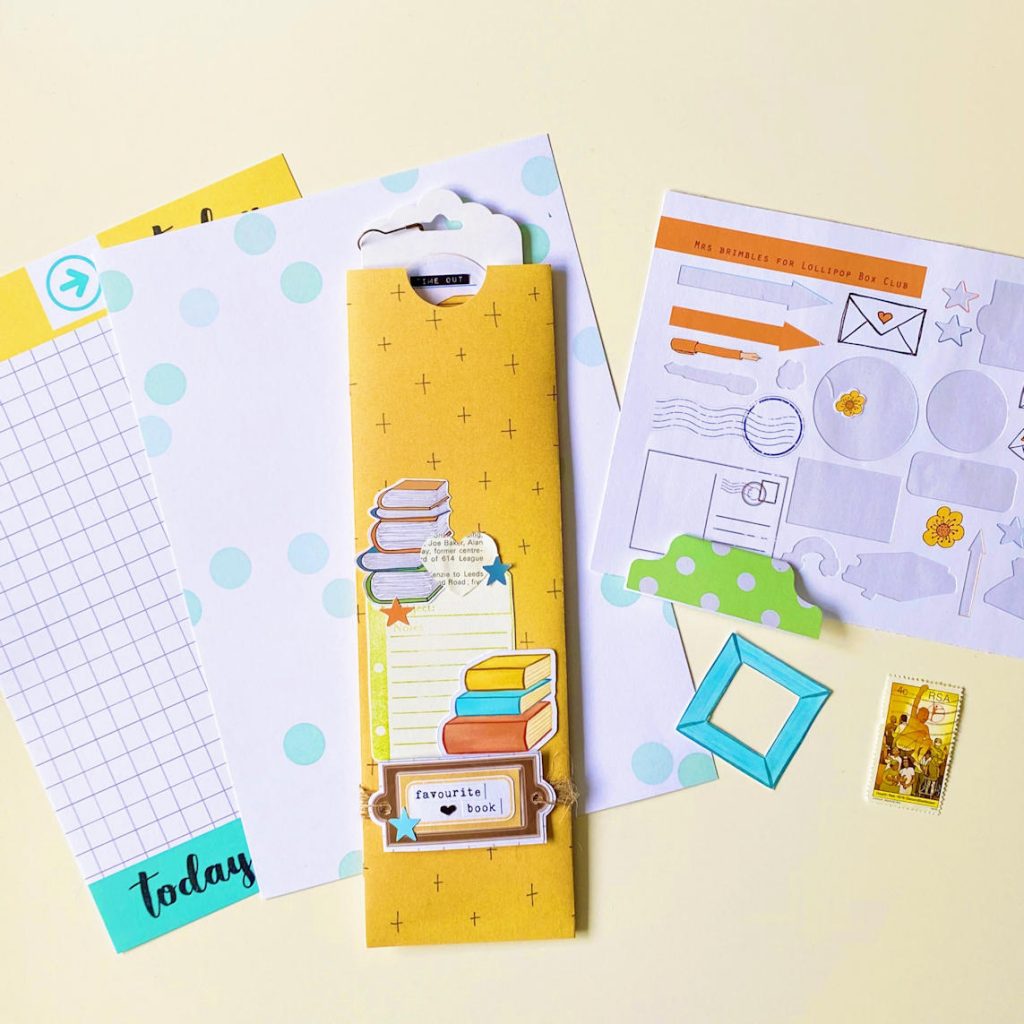 .
Have a great day,
Lorraine xx