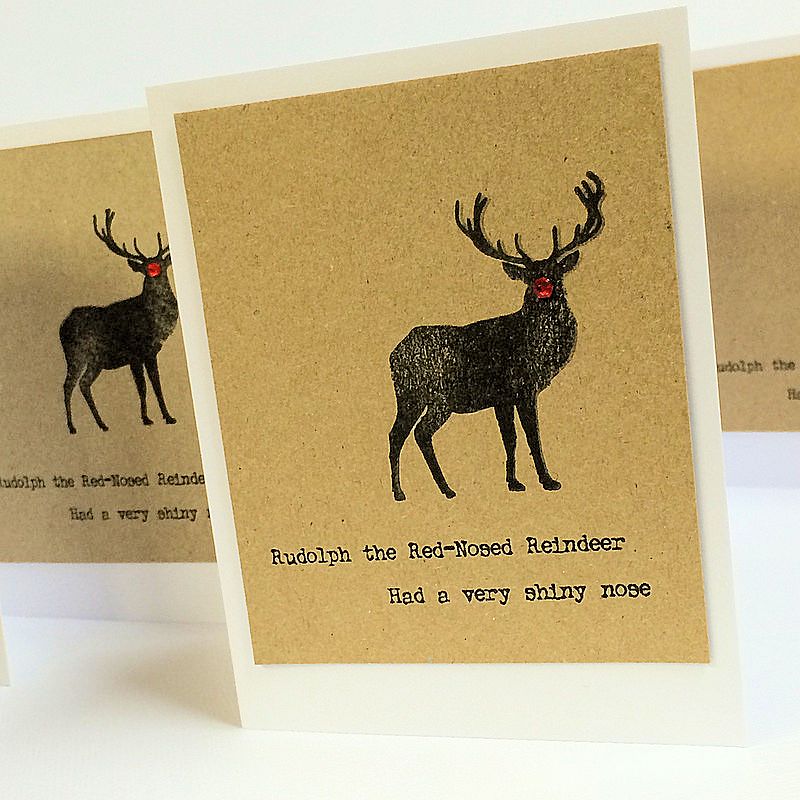 Today I'm playing with this sweet reindeer stamp that comes in the December Kit.
Although I don't send as many Christmas cards as I used to, I still like to make the ones that I do send. Every year I create a simple design and make them all the same. This is my 2015 design.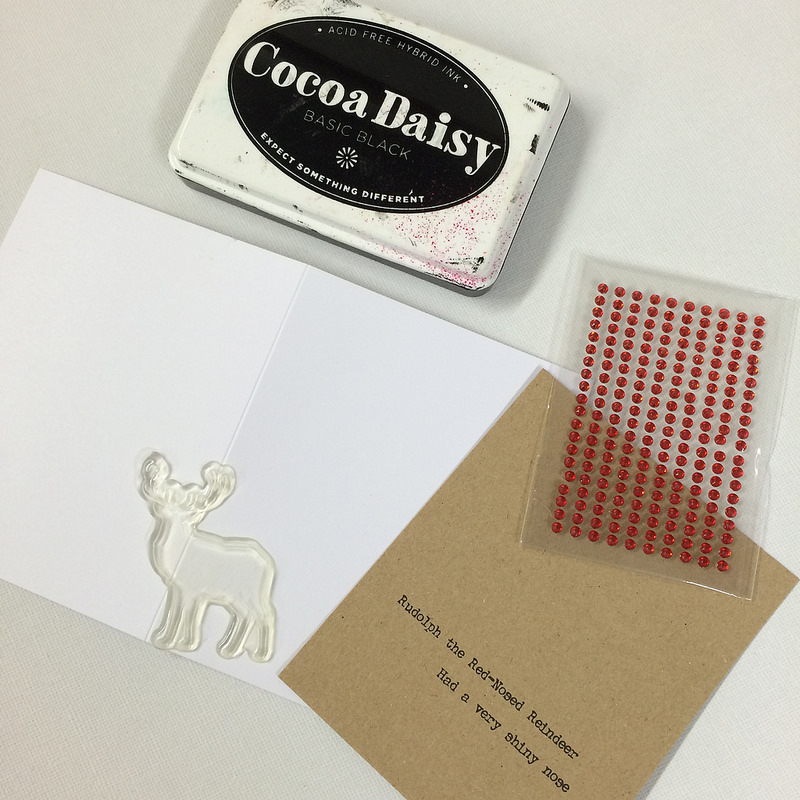 I have a few white card blanks that measure about 4×3 inches. My reindeer stamp, black ink, red mini gems and I've printed the first line to 'Rudolph the Red-Nosed Reindeer' in a typewriter font on some kraft card.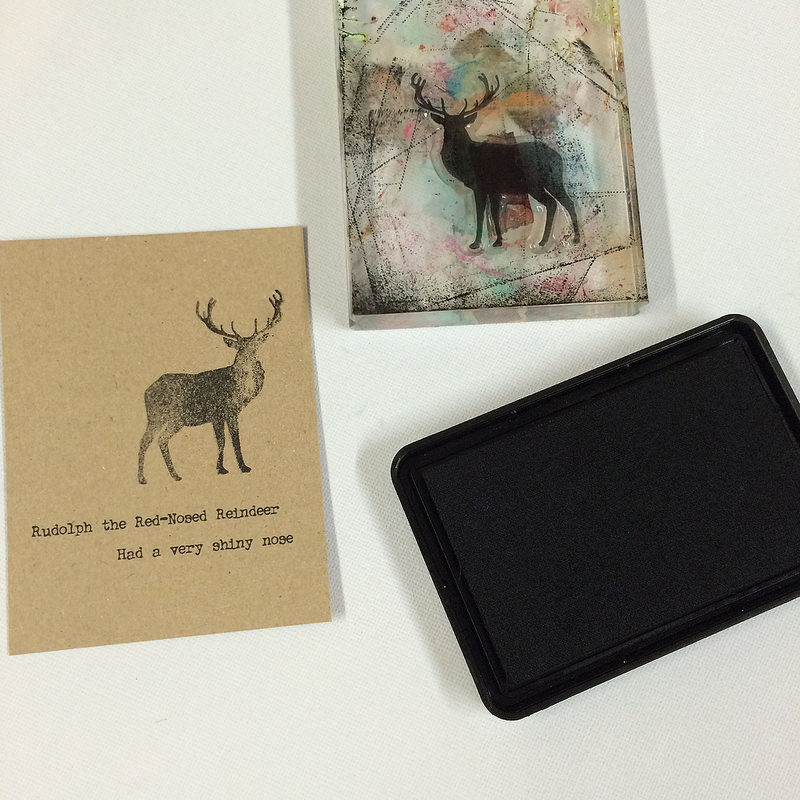 I trimmed the kraft card down so that it would fit on the white card blank with a decent border around the outside. Before sticking the kraft piece down, I've stamped my deer first. This way, if it goes wrong I've only wasted a piece of kraft card, but if I stick it down before stamping, I've then wasted a card blank too if the stamping doesn't quite go to plan.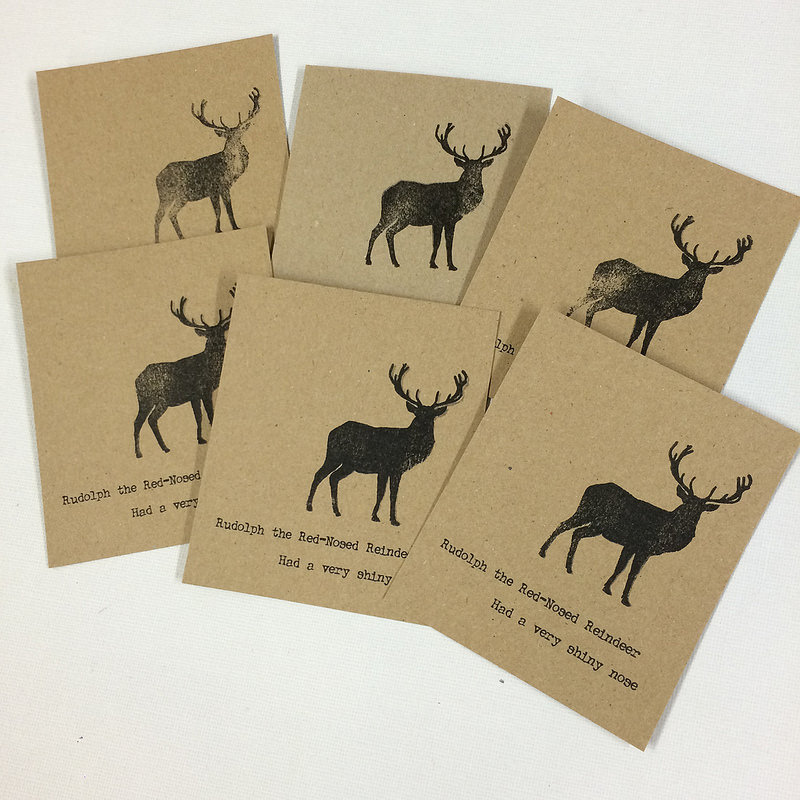 I stamp out all my deer and then stick them to the cards. I just love that white/kraft contrast.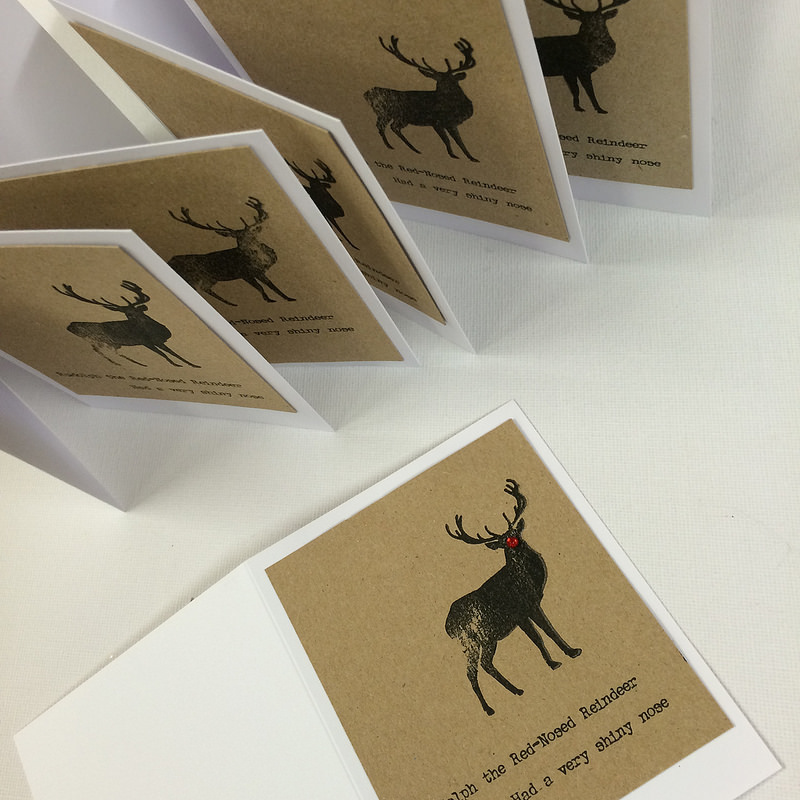 And then the teeny red gems get added so that Rudolph has his shiny nose.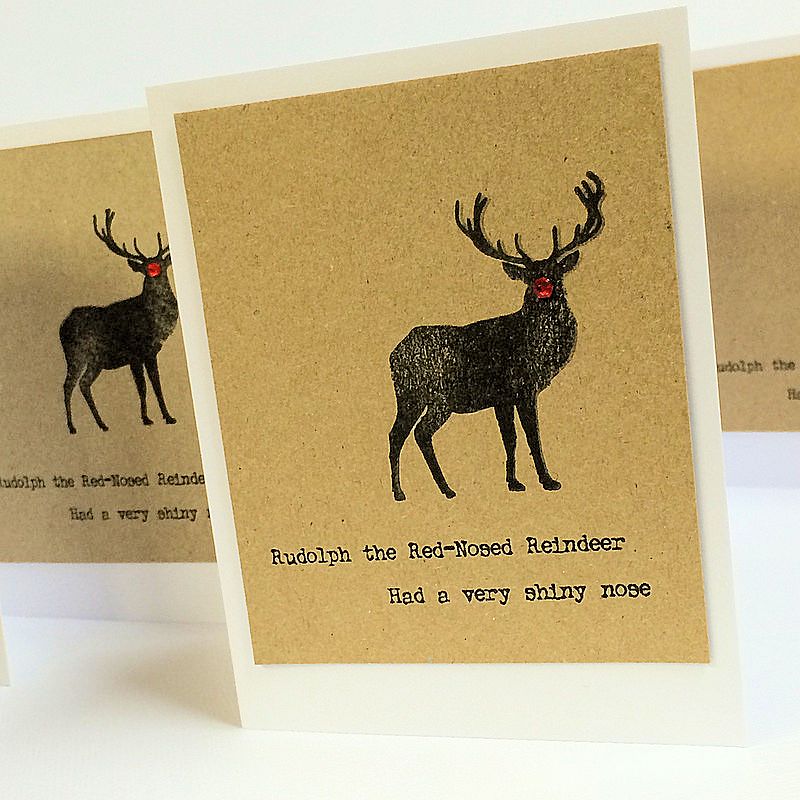 Quick, easy and I think really effective.
I'm happy with my 2015 cards.