We've put together a special gift subscription.
It's for 3 months. So whoever you are gifting will receive 3 months worth of kits. The first kit will arrive in January, followed by February and March. To make this an extra special gift, we are sending you a free Lollipop Box of treats with a note attached explaining the 3 month subscription. This way whoever opens the happy box will see that they are receiving a gift and will also be receiving 3 more gifts after this too. How fun!!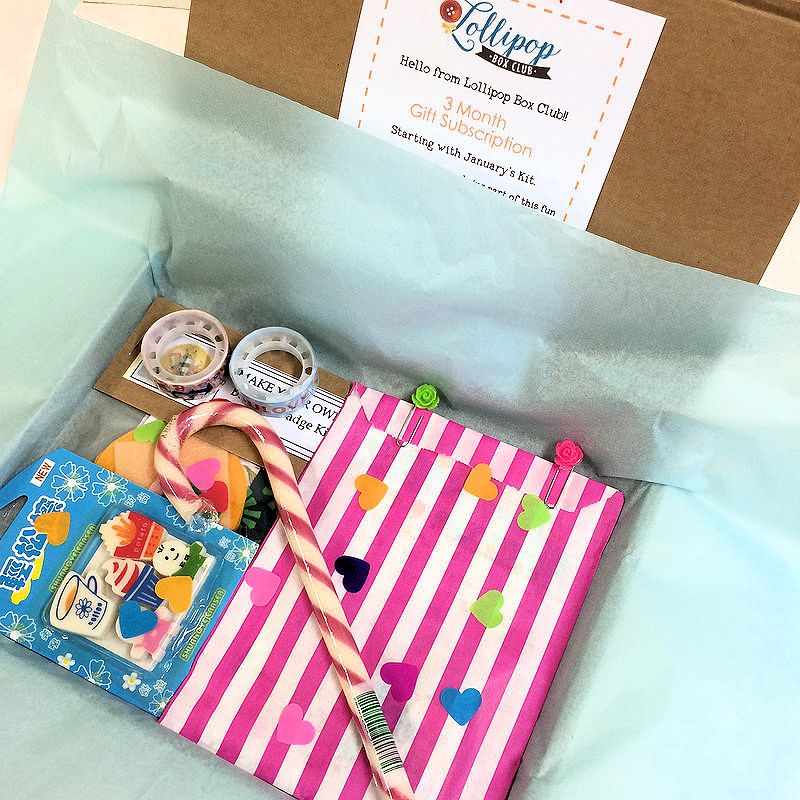 This free box of treats to be opened on Christmas Day includes stickers, stationery, a mini DIY Kit, washi tape, a candy cane and other cute bits.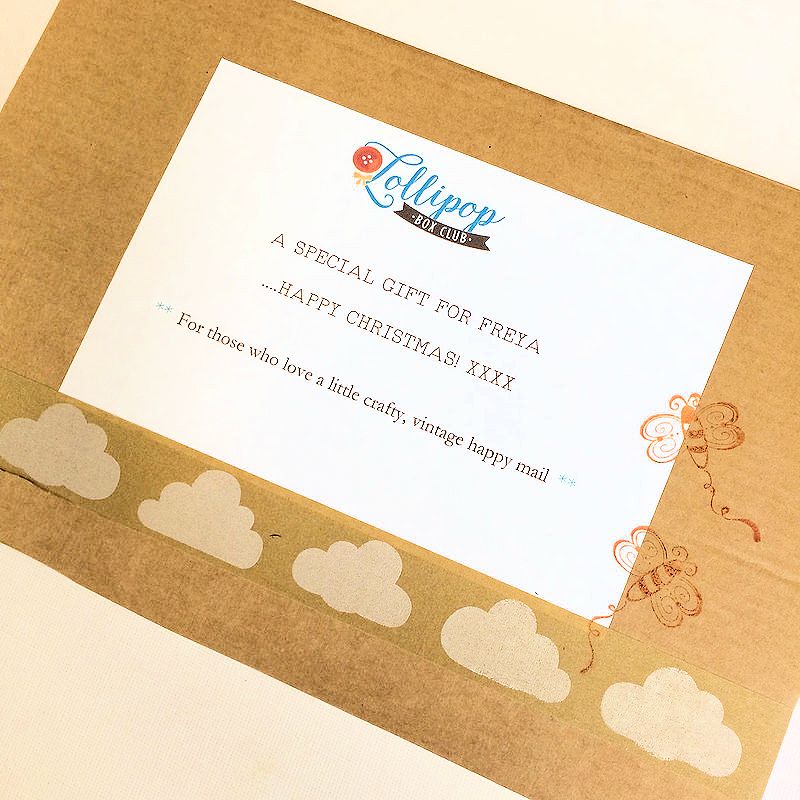 The treat box will be sent to you beautifully packaged with a personal note from yourself on the front ready for you to give.
This special subscription costs just £39.99 right now and includes the free treat box. Saving you in total £21.00.
To order this special gift, please click here. (valid within the UK only)
It's a really lovely gift and something exciting to look forward to for the next few months ahead too.