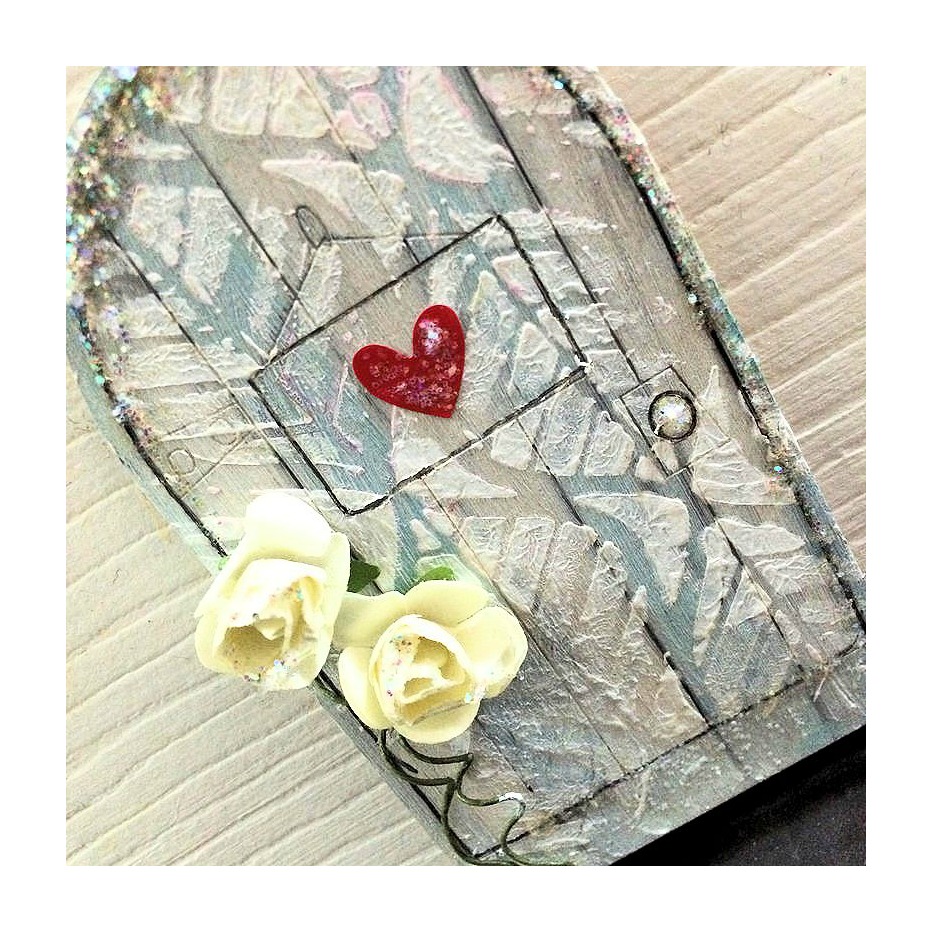 Today is the much awaited fairy door blog post.
If you didn't receive a November Kit then you will be slightly confused. As everyone knows, fairies live at the bottom of the garden. So I just had to include a little fairy door in the secret garden kit. I hope you loved the surprise if you received one of these pretty kits.
This is how they start out.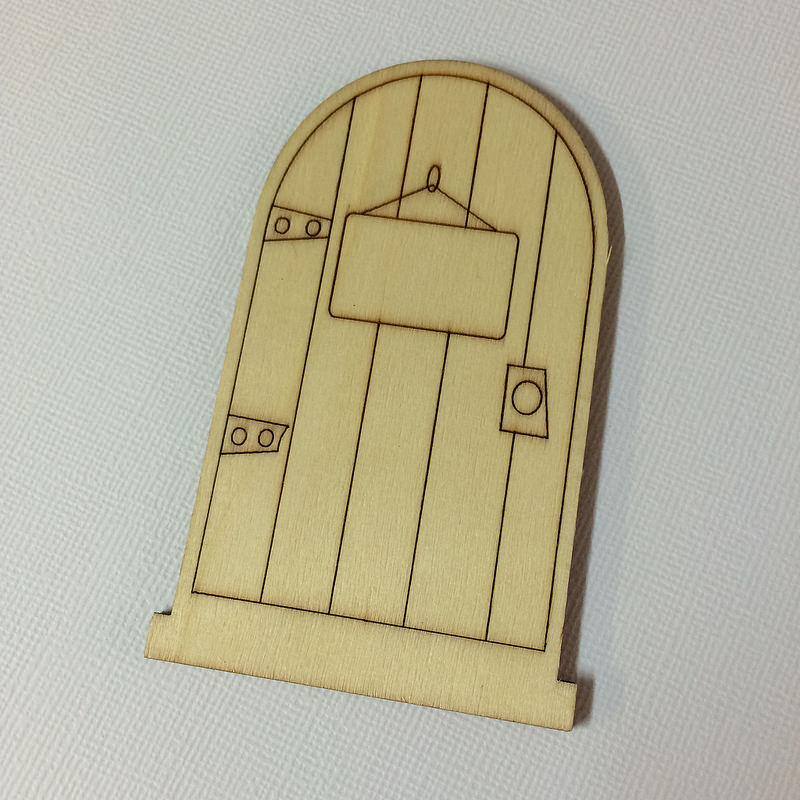 The idea being that you decorate it beautifully and pop it somewhere (low down) so the fairies can come and move in to your home. Especially this time of year when it's too cold in the garden for little fairies.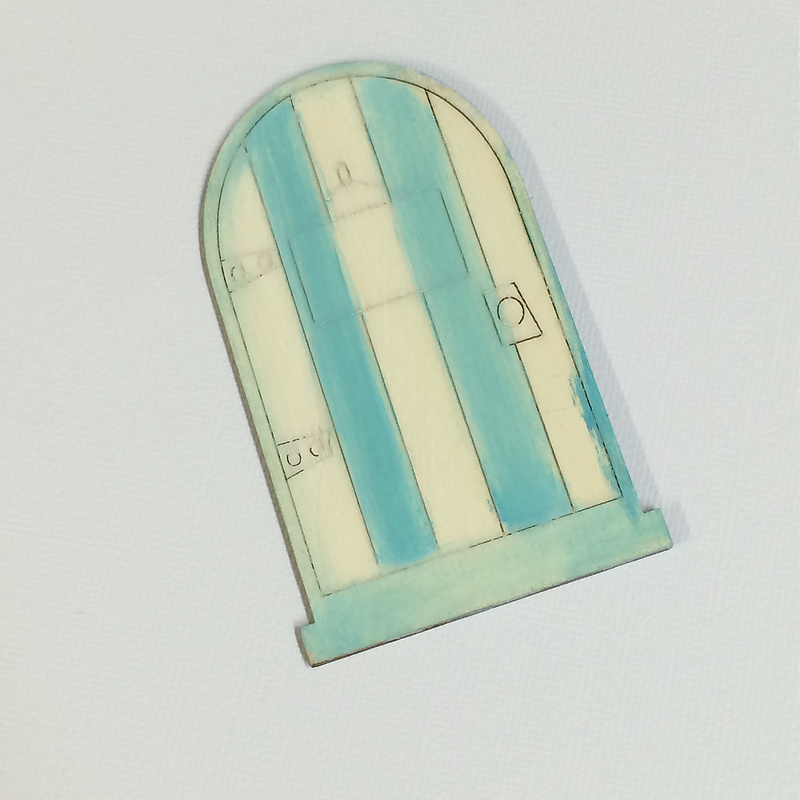 As the doors are wooden you can use pretty much anything to decorate them. Pencils, pens, water colour pencils, inks, crayons, pastels, paper….I used a little acrylic blue paint.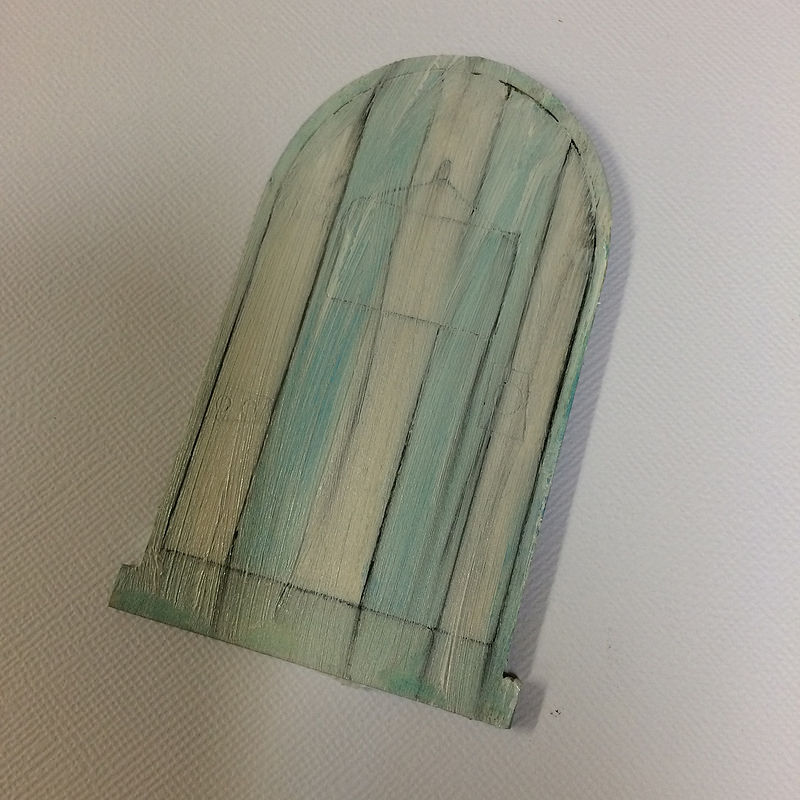 I went along the lines with black pend and then coated the whole door with white paint.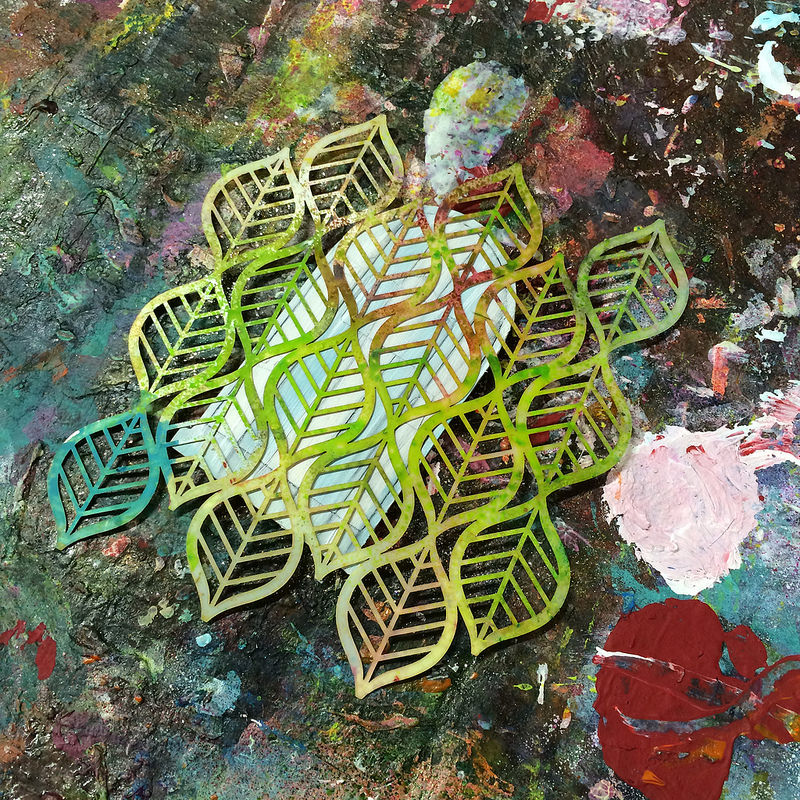 Now time to play. I love using masks/stencils. They are inexpensive and you can use them over and over. I've built up a lovely collection over the years. I buy mine from here.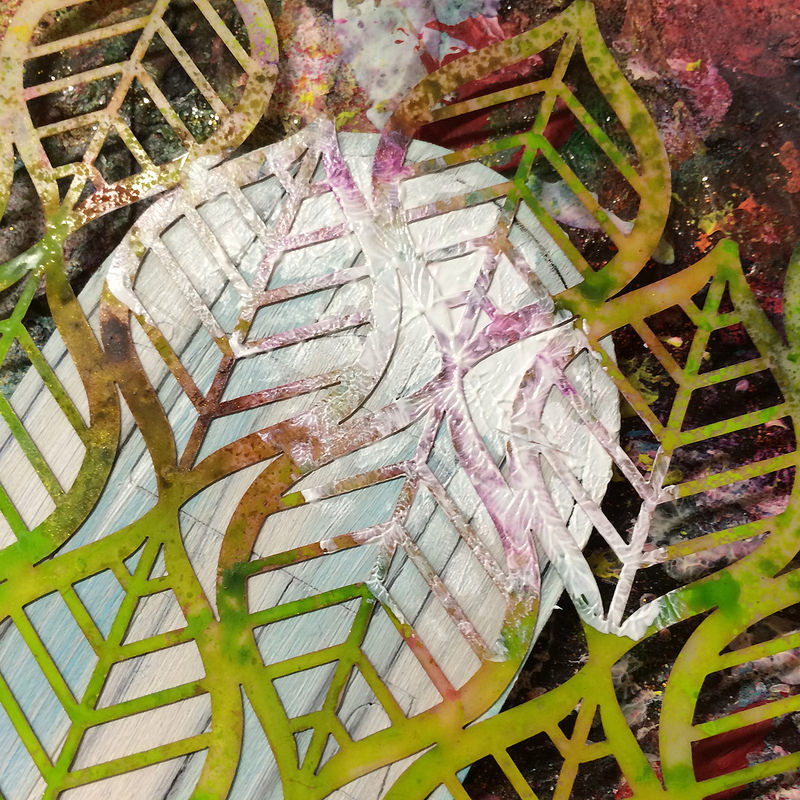 No fancy technique. I just lay the mask on top of the door and using my fingers I pressed some white paint here and there. I used my fingers as I like the textures it creates. Using a brush would be too smooth.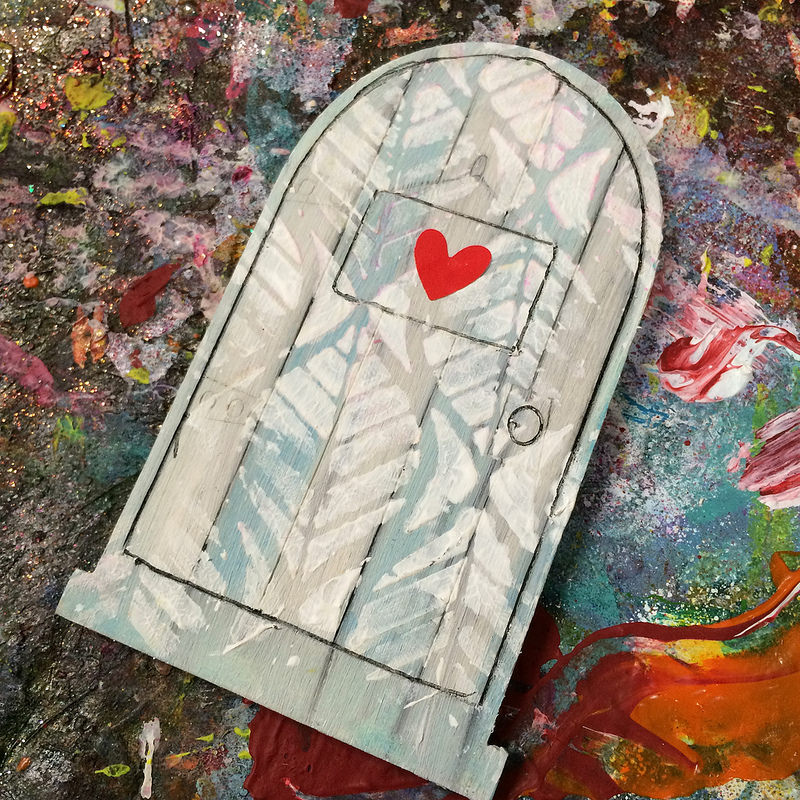 Once dry the pattern dries raised. I like this wintery look. I added a little heart sticker.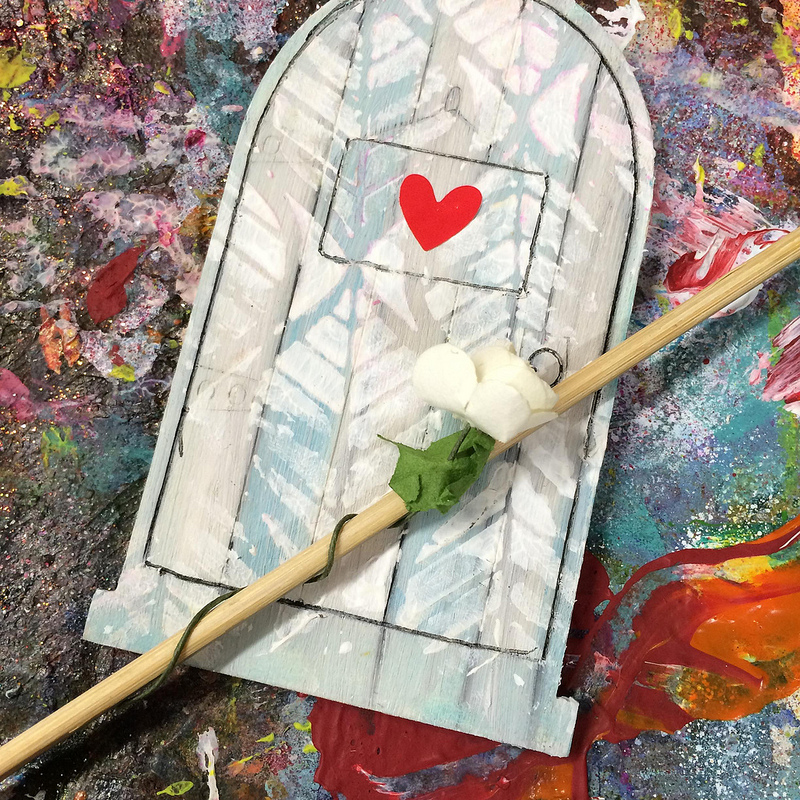 And I used the roses from the November Kit. I like to curl the stems. I do this by twisting them around a skewer.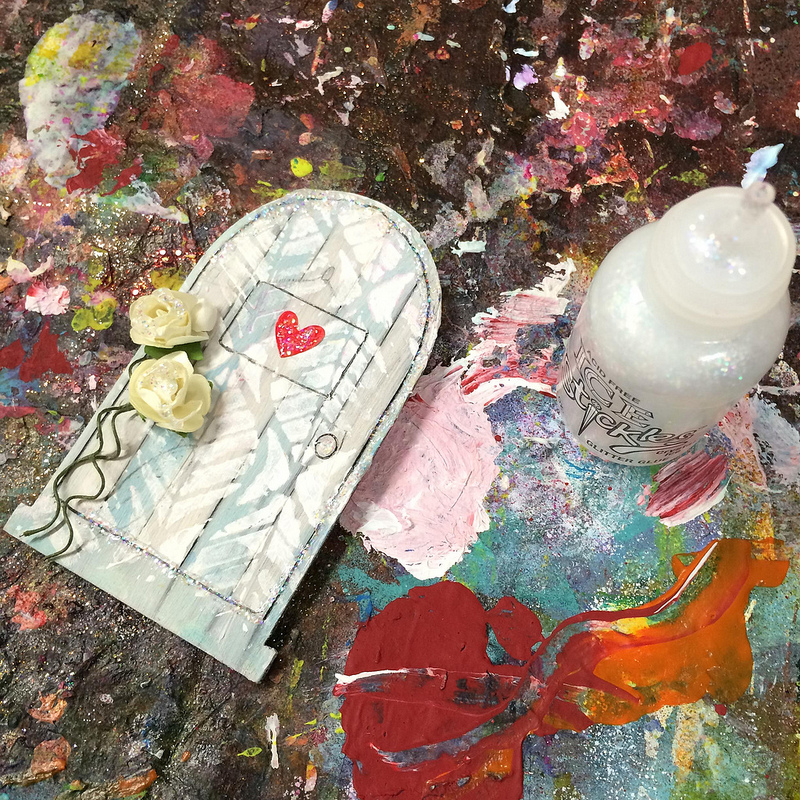 I stuck the roses in place with a little pva glue and added lots of glitter glue.  I think glitter glue is a must when it comes to Winter Fairies.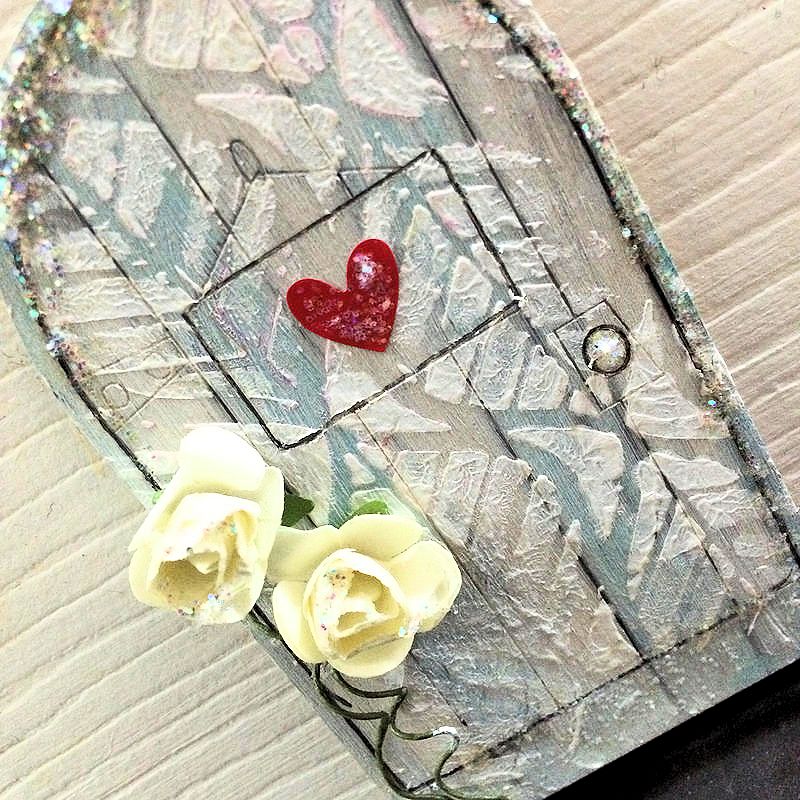 You can really see the raised texture from the mask and the glitter here.
Once dry, I used a little blu tack to stick the door in place. I've stuck this one to the kitchen door, but I had a piece of skirting board purposely cut out in my studio when it was built to fit my fairy door. Sticking it to the wall will also work. I like the idea of using blu tack so I can make a door for each season and change them.
I've had a few emails and messages with your fairy doors so far. Please keep them coming.  We do also have a private chat group here for you to share your Lollipop makings.
I hope you have lots of fun with your little fairy doors x