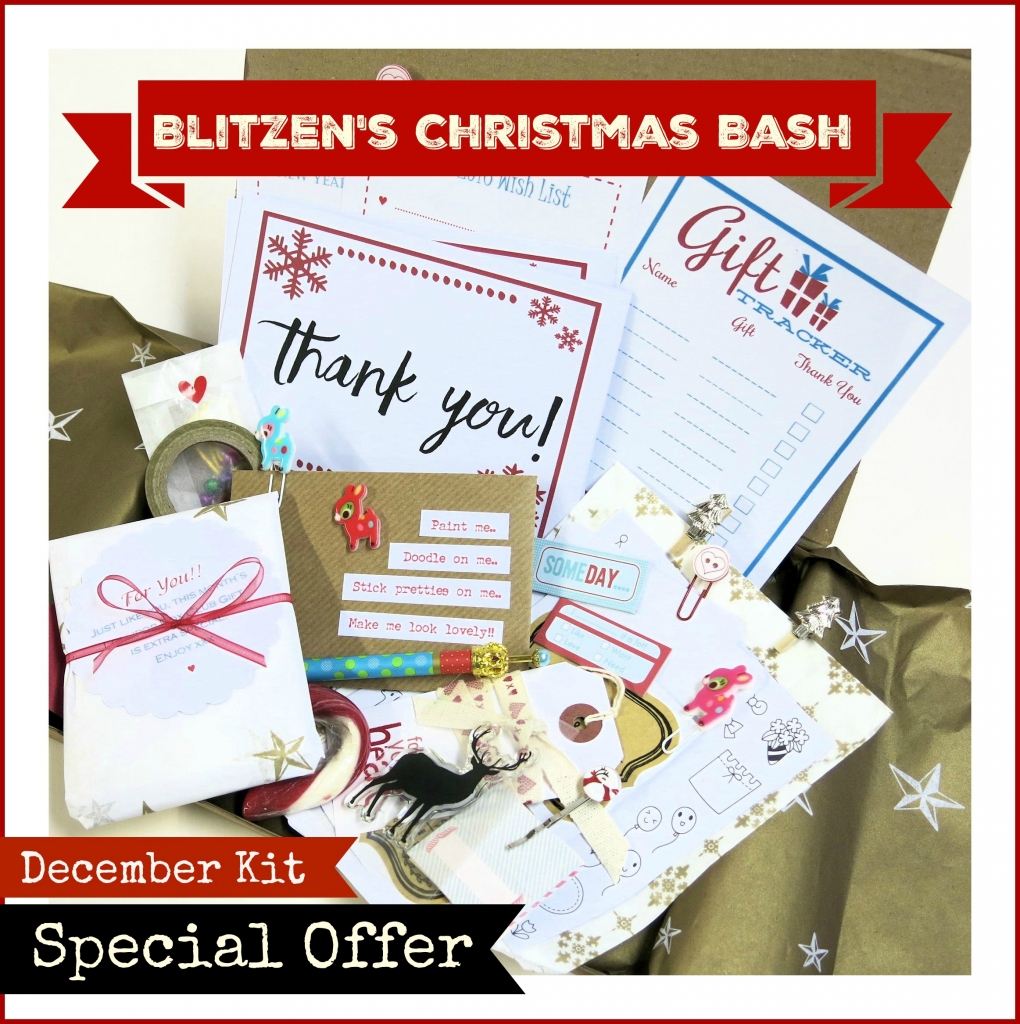 I've had so much fun making up all the bargain boxes this weekend for you. I've managed to clear space on my Lollipop shelves to make space for more treats and it means you've got some very happy mail coming your way. All orders from the weekend have been shipped today. Yay!!!!
Whilst I was making up the kits at the weekend I had a little extra stock so was able to make up a few extra kits. So if you stopped by and saw all the 'sold out' signs, you'll be happy as there are a  few more here again.  I've made the boxes up really sweetly as always. There is a little note inside with a welcome to Lollipop Box Club and details of where to find the blog for inspiration when using your happy mail. No further paperwork is included, so if you are giving this as a gift, it's all packed and ready to give.
I've decided to continue with the fun…it is almost Christmas after all. You can receive £5 off your new subscription right now. That means your first kit will cost just £10 incl UK delivery. All you need to do is subscribe here  and enter    cybmon15     
This offer is only valid whilst stock lasts for this months kit. You aren't tied in to any times, you may cancel when you choose.
The December Kits will be shipped by the middle of the month. If you click here you can ready about this month's kit.
Happy Monday!!