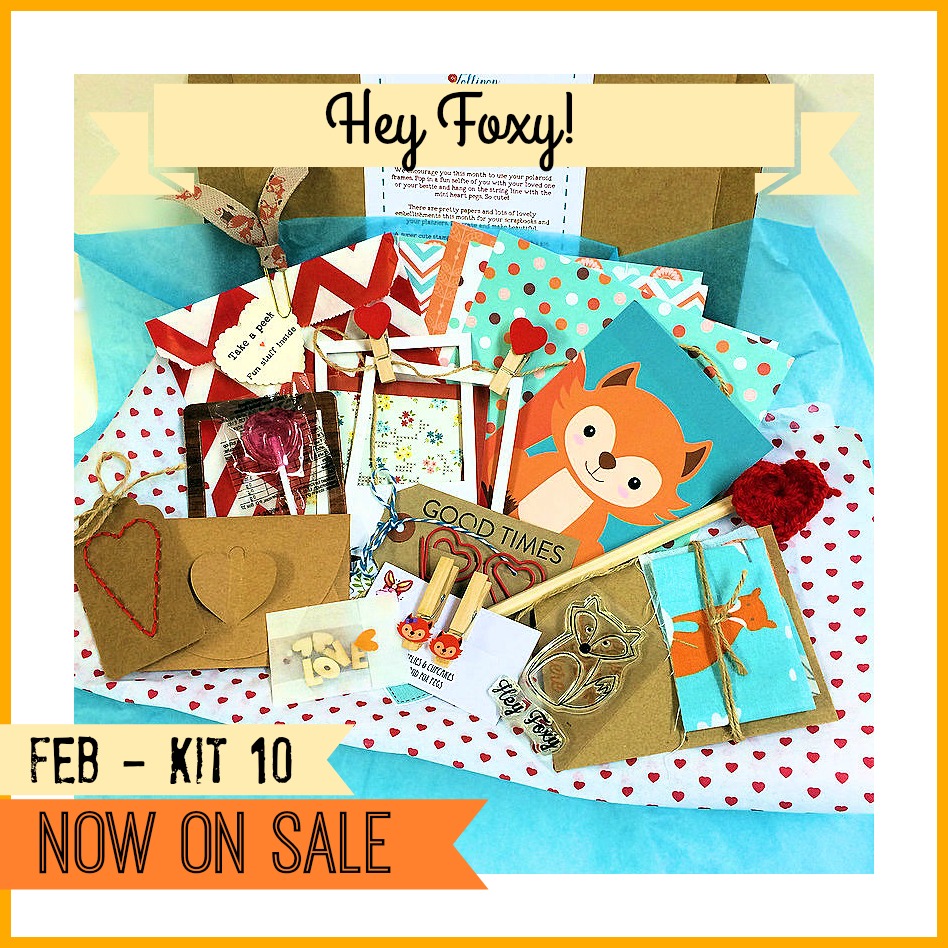 This month's kit is such a cutie!!
It is the month of love after all, so I believe that it should be full of loveliness.
I'm sure you are wanting to hear what's going to land on your doorstep, so without giving too much away here's some of the lovely things that you will be receiving this month:
Some exciting exclusives just for us.   A fun collaboration with Butterflies & Cupcakes who have designed our foxy postcards and have made the cutest little peg sets. I LOVE these so much. So many ideas for these already. We have a cute Panda Eight embellishment sheet made for us this month. Great for scrapbookers, card makers and for those with planners too.
Lots of super sweet stationery, a cute 2 piece foxy stamp, some Simple Stories goodies, pretty papers & fun embellishments for you to use and a treat bag with fun stuff too. Along with personalised lists, bits for your planners and scrapbooks along with a fun mini DIY Kit and a mystery gift just for you. Plus other secrets and surprises and of course a lollipop!
Remember, a large amount of the kit is kept secret so you get a surprise when it arrives.
On the blog during the month of February, we will share inspiration, ideas, tips and recipes to run along side this kit.
You can now subscribe here to receive this kit at a discounted price (from just £15.00 with free UK delivery) and this way you are guaranteed a kit each month. There is no contract, you can cancel at any time. As a subscriber you will also receive a special code in your box giving you access to free downloads for you to use time and time again.
One off kits are also available here for £17.00.
There are only a limited amount of kits made each month. Once they have sold out no more will become available. Each kit has sold out every month so far.
I also have a Subscribers Giveaway this month.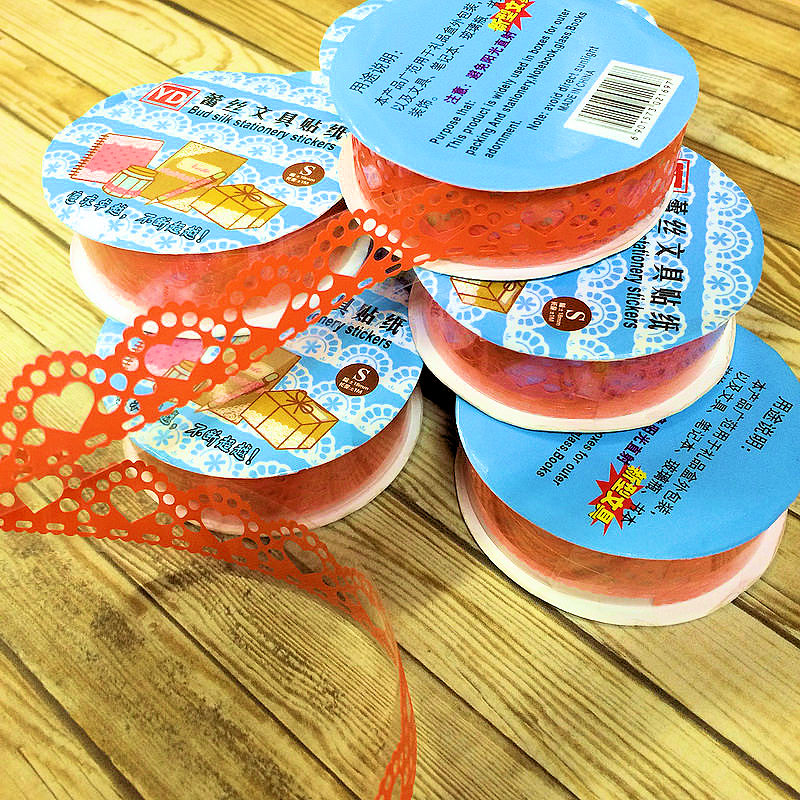 I have 9 rolls of this pretty heart tape to giveaway.
All you need to do is leave me a happy comment here if you are a subscriber and 9 names will be picked at random on the 14th Feb. A little Valentines gift for you!! The tape will then be included in with your kit if you are a winner.
I hope you will love this kit as much as I do.
Lots of love, Lisa xxx