I hope you enjoyed this month's little DIY Kit. I think the little felt watermelons are so cute. They come with a giant paper clip but you don't have to use this. You could also just make it in to a cute embellishment to use on your other crafty projects.
The little kit came with an instruction sheet, but here are some step by step photos that you may find helpful too.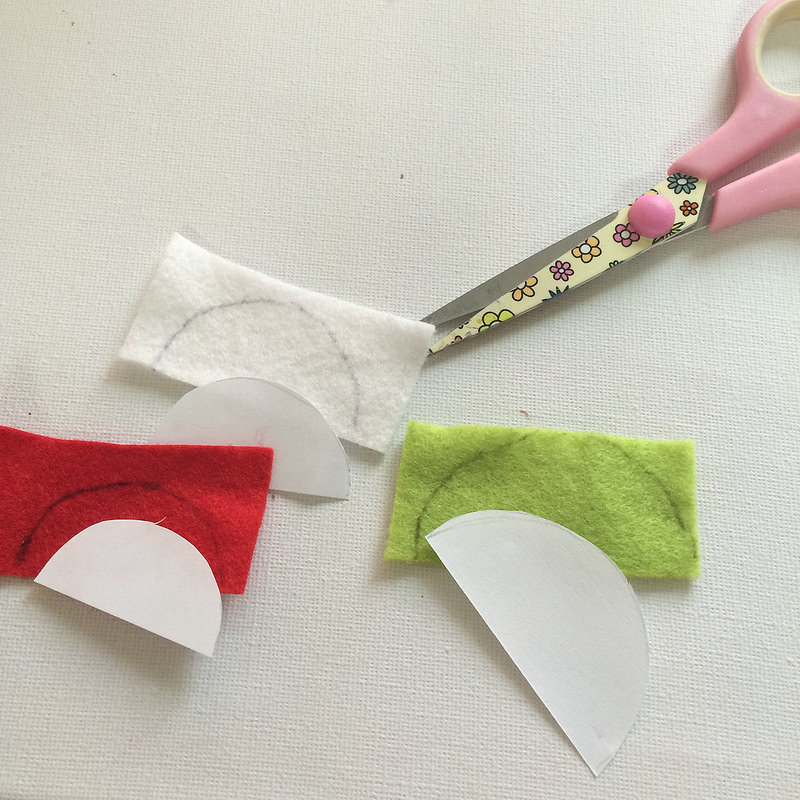 1. Cute out the 3 semi circles from your template and draw around them with pencil on to the felt. Making sure the largest is the green, the middle size the white and the smallest on the red.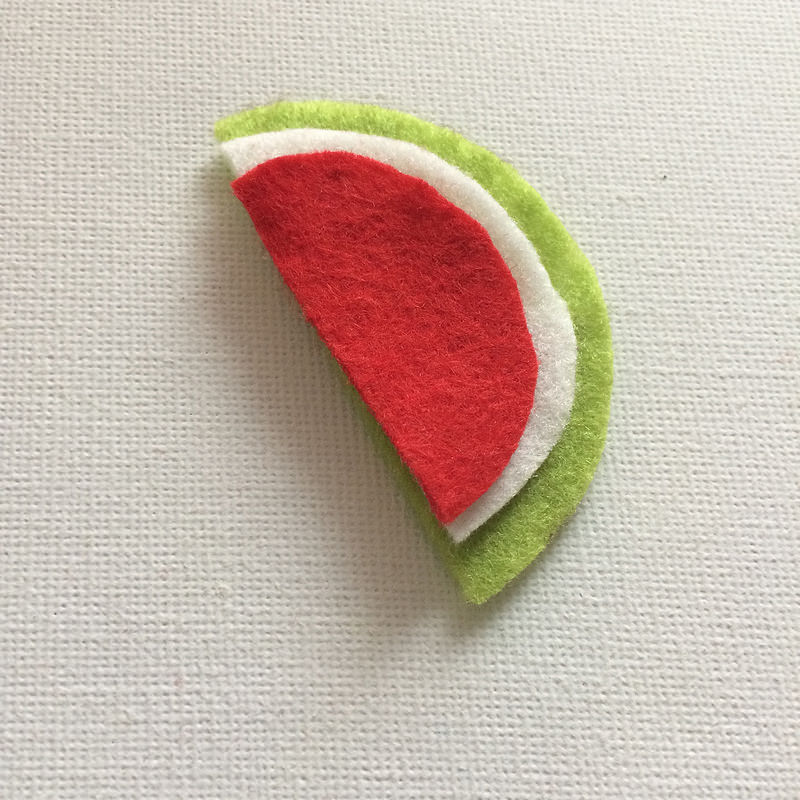 2. You can then cut them out and they should look like this.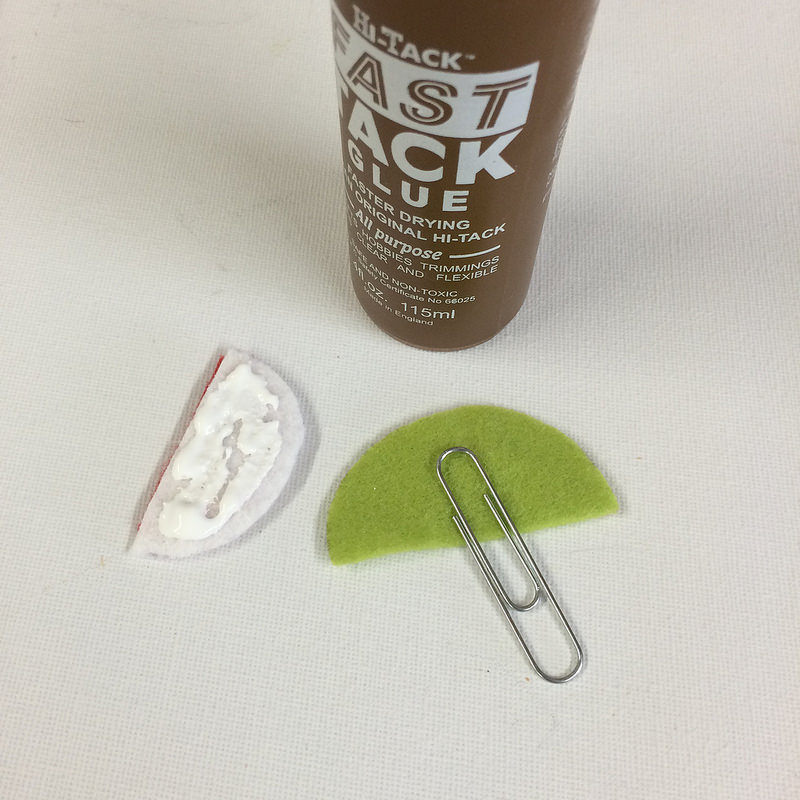 3. If you are using the clip, it needs to go between the green and the white pieces. Plenty of pva glue will hold the slices together nicely and leave to dry.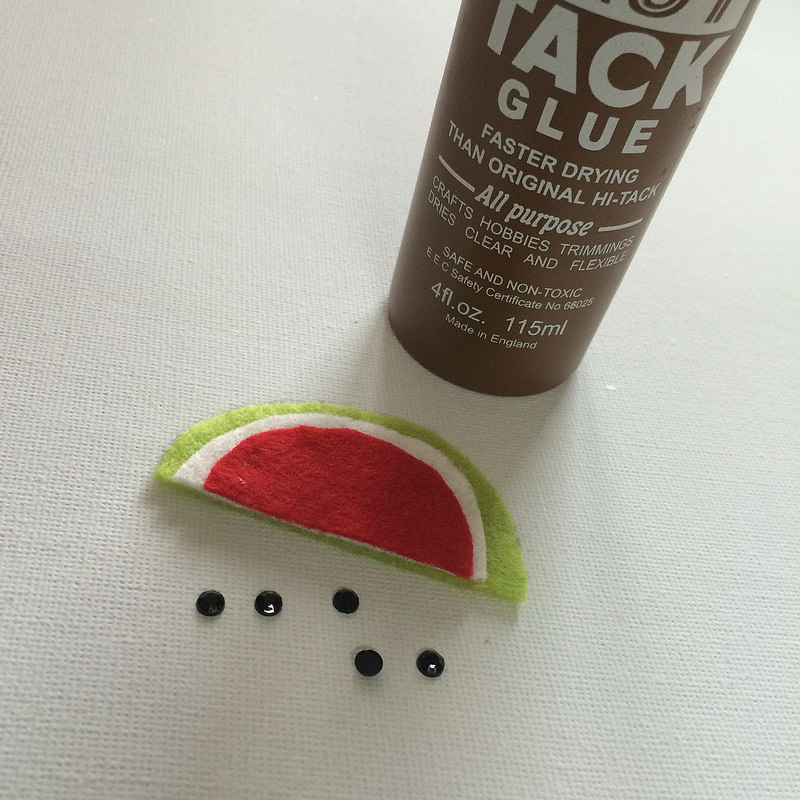 4. The black gems are your pips and also get stuck in place with the pva.
Once it's dry you can use it to make your planner look cute or add it to a card or scrapbook page.
It would be really easy to create other felt fruits too.
Have fun!!