I'm a Busy Bee – Journal Challenge
Hello. I have a new creative journaling challenge for you.
I've used this month's kit 'Bee Happy', to document my work space and how I feel about it.
It's where I spend most of my hours.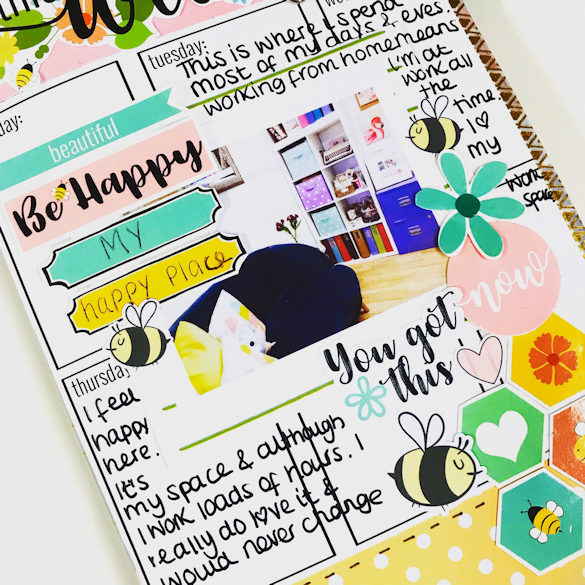 I'm so thankful that I love my job and where I work.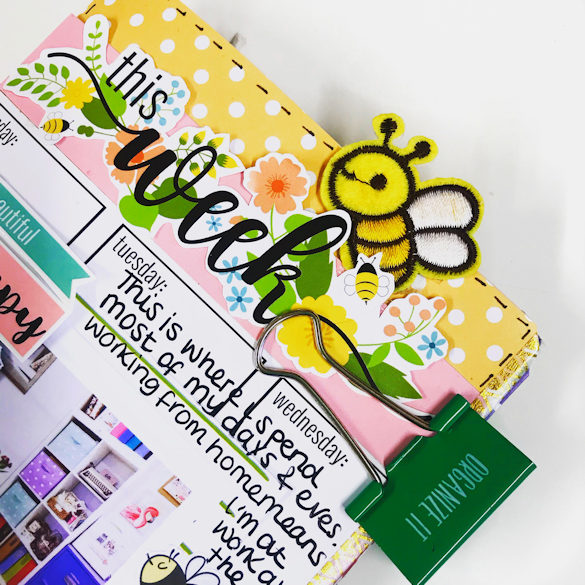 I cut up the papers from the kit, the weekly planner and the embellishment postcard to use on this page.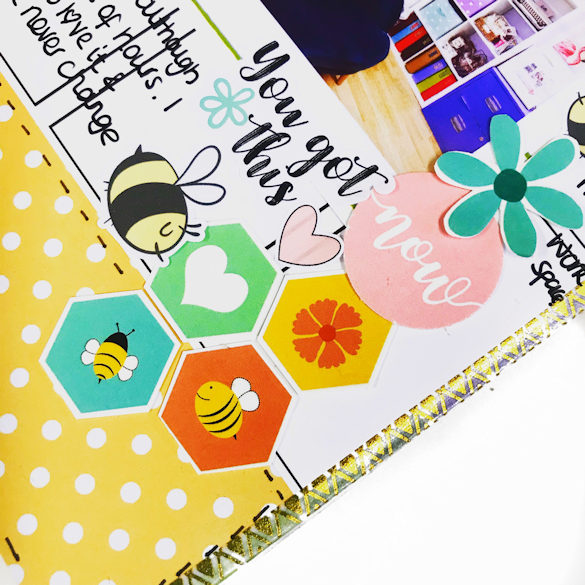 And I used some of the stickers too.
So your challenge…please journal/document where you work from.
The office, the town, your home….where you work.
We'd love you to come and share with us over in the chat group here. We'd love to see your pages.
Have fun!!