Bee-lieve in Yourself – Creative Journaling with Danielle – with video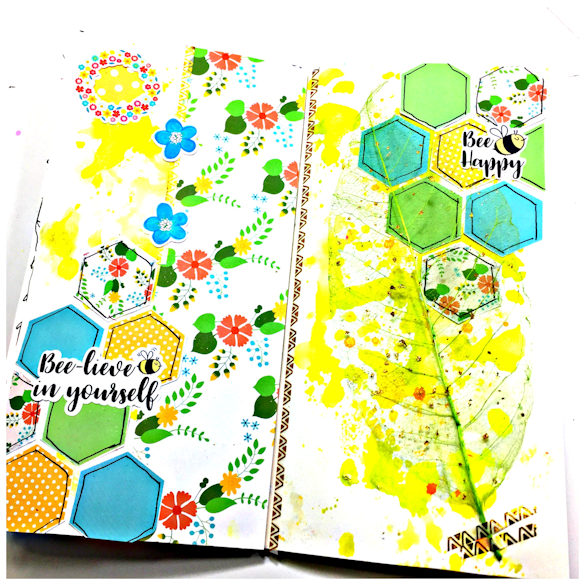 Hiya Lollipop Lovelies!!
Danielle here! I have a creative journal page for you today!
What I love about creative journal pages is that they are so quick and easy!
I got my watercolours out in colours that matched the theme for this month.
I used the papers and I love the hexagon/honeycomb pattern! Rather than using the whole sheet, I cut out the honeycomb pattern.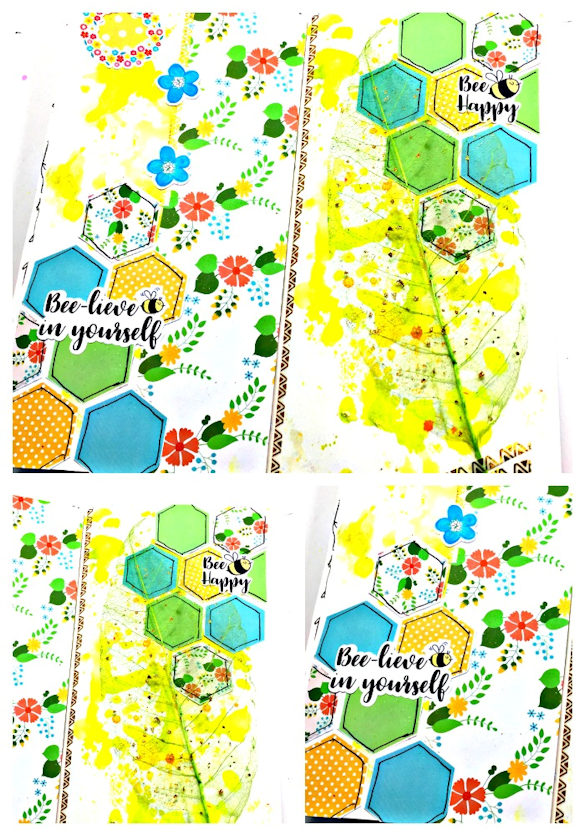 I love that leaf! I just had to use it! I splattered some shimmery gold watercolour on top for a little something extra!
I hope you like! Here's the process video to go with this page.
Much love!!
Danielle