Inspired By A Sketch – Storytelling – A Little History
.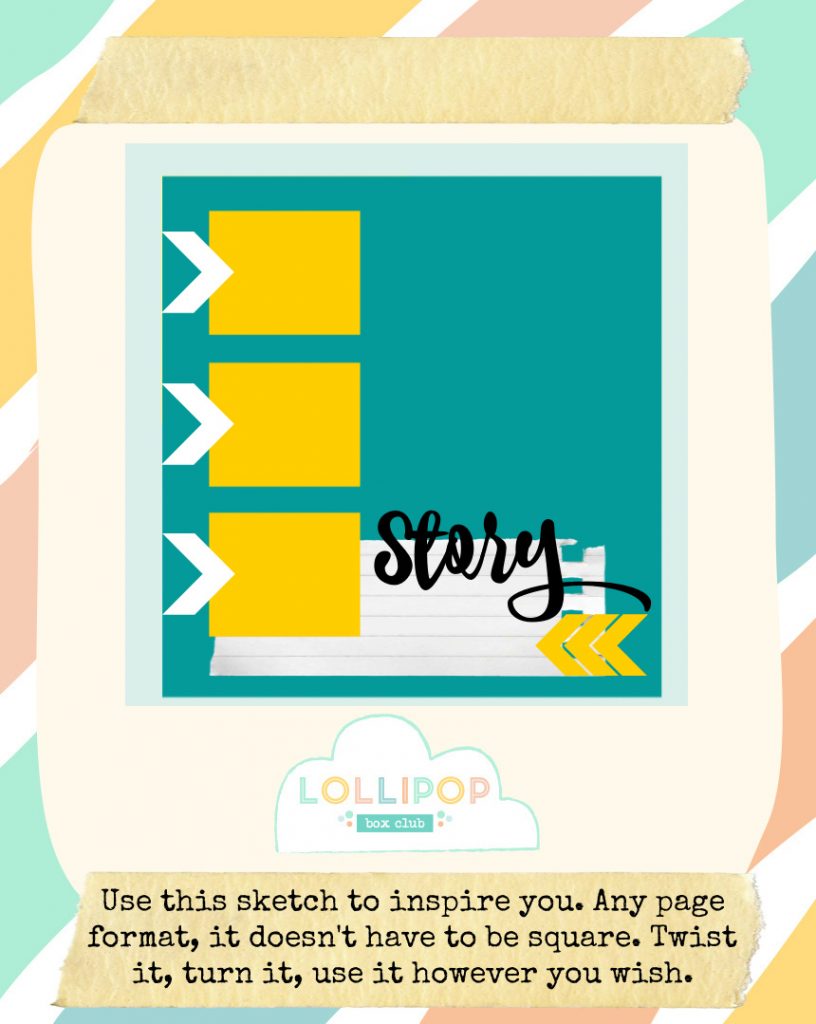 .
Hello!!
You know how much I love a sketch!
This was the one meant for the zine this month but we ran out of space, so I'm sharing it here : )
.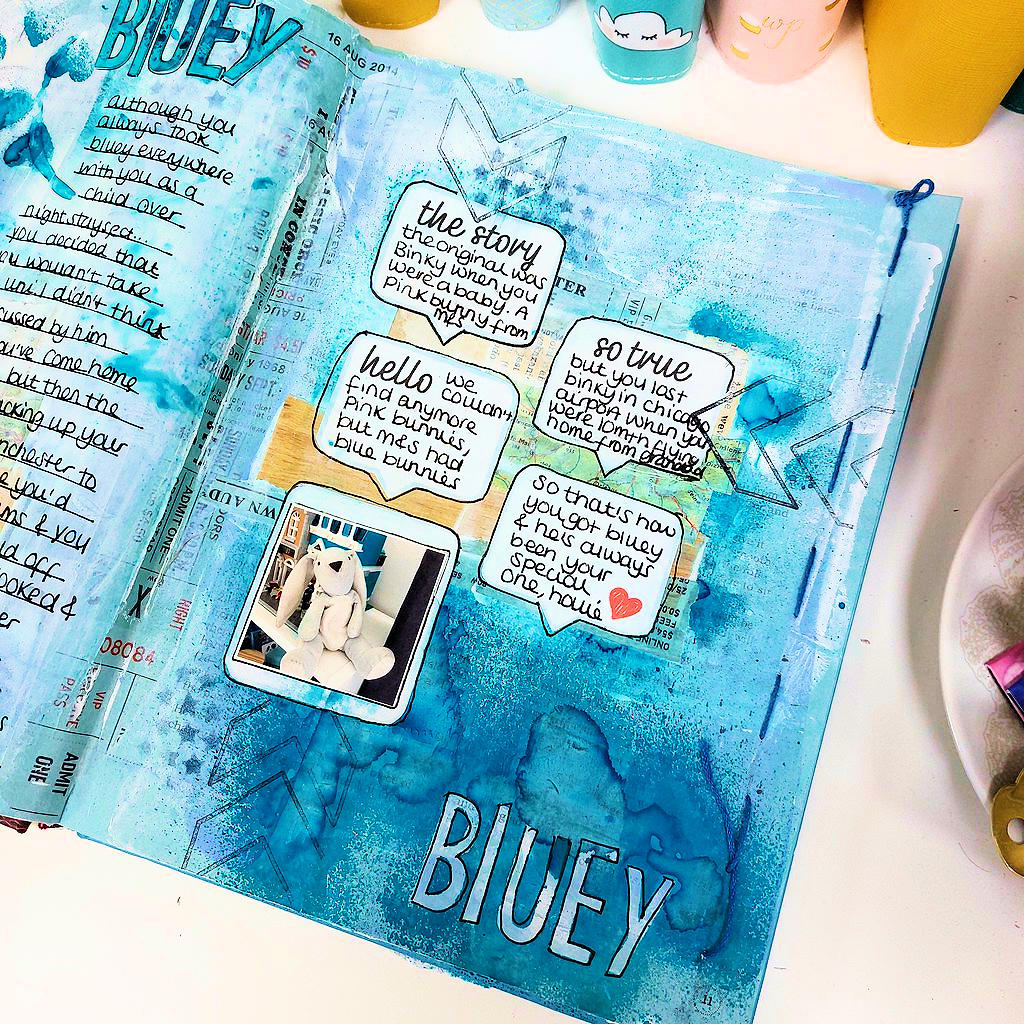 .
This was the page that I created using this sketch.
I worked in my new 'Storyteller' journal.
I wanted to use the speech bubble paper from the kit to help tell the history of Bluey, our daughter's soft toy.
I created a fun background which you can see in this video here. You can watch it all coming together.
.
.
The right hand side tells the history of Bluey and the left side the current story.
The right side is what was inspired by the sketch.
You can see I added 2 more blocks to the sketch and added chevrons too.
.
I hope this sketch inspires you and I encourage you to tell a story with a little background/history to it.
Like a then and now.
Having the 2 pages to do this worked really well.
.
Have fun with your storytelling.
Lisa x