It's September!! 'My Happy Place'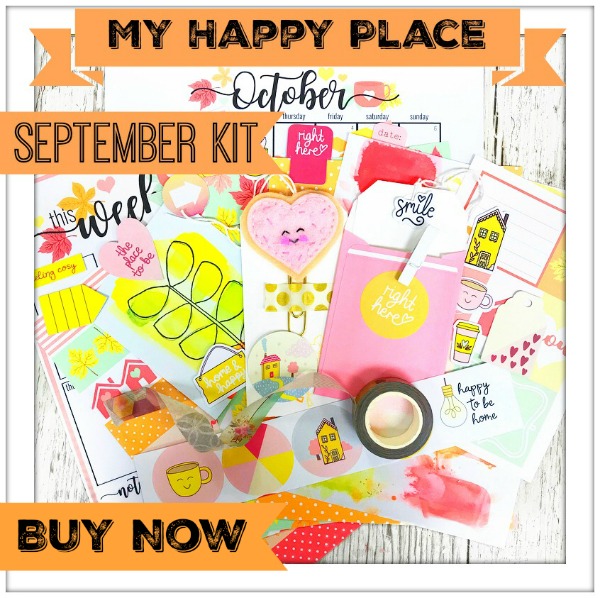 Look how cute this is!!
This is how September is looking around here. Warm and cozy!!
Our September kit was designed to make you super happy. It's full of all the Autumnal cosy feels.
You will be receiving the following exclusives such as… stickers, 10 x patterned papers (5 designs), notepad, cute planner clip, die cuts, planner lists, embellishments, DIY'S, 2 treat bags and lots and lots of surprises.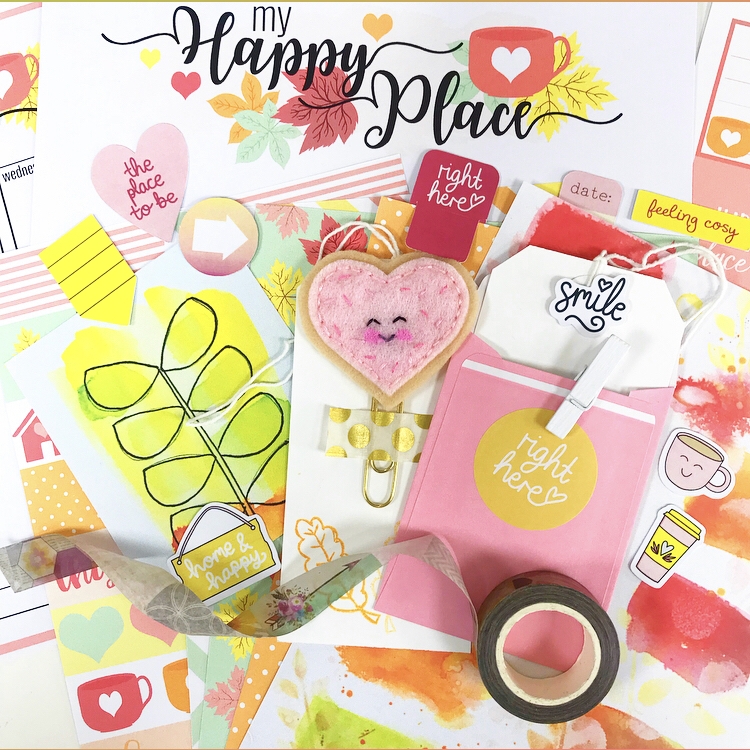 This month we are collaborating with Jo from Little Rainbow Moon. Jo paints her own artwork and has created washi tape from her work. It's so beautiful.
Everything inside the kit comes beautifully wrapped so you feel like you are receiving a whole box of gifts. This kit is ideal for those who plan, scrapbook, journal, have penpals, love to create & craft and also love receiving surprise happymail each month.
You can subscribe here so that you don't miss out. You are always guaranteed a kit when you subscribe. As a subscriber you will receive your kit at a discounted price, plus you will receive codes in your kit for free downloads.
One off kits are also on sale now if you'd like to try one first.
There will be a limited amount of kits available. All kits will be sent together on the 17th September. FREE UK DELIVERY
These boxes are postie friendly so can be delivered even when you aren't home.
We also have A5 Planner Insert Packs to match which can be ordered here.
 We have a really friendly and creative little community here. Come and join us and see how other subscribers are using their kits.  There will also be journaling and creative challenge if you wish to join us. You don't need a Lollipop Kit to join the group or join in with the challenges. Everyone is welcome.
Keep an eye out on the blog and our YouTube channel for lots of ideas.
It's going to be such a happy month. Don't miss out!