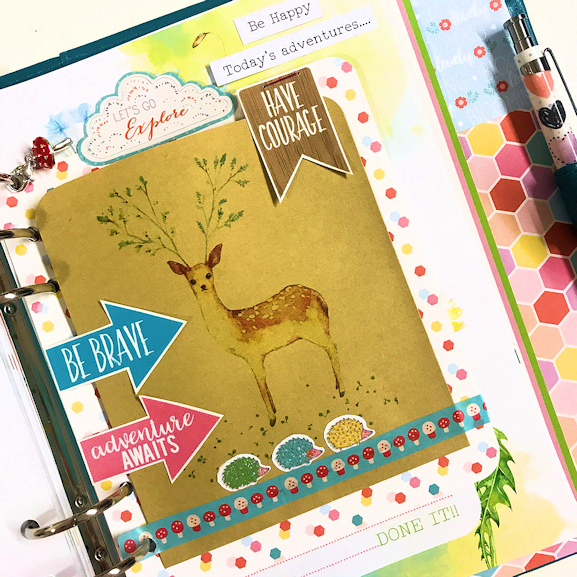 Hello!!!  Today we are talking 'keeping memories' using the April Kit.
I'm sure I'm not the only one that likes to save tickets and receipts for memory keeping. We don't always get the chance to create and document using them straight away though. I have boxes and drawers in my craft studio and I always mean to go back and use them on pages. Sometimes though they get forgotten about or if there's no date on them you forget when the time was that the event happened.  Today I am showing you how I've made a pocket for my planner to keep these memories. Being in my planner they are stored within the correct month so it's easy and tidy to store them and as they are in your planner you can easily see the date/month that they were used.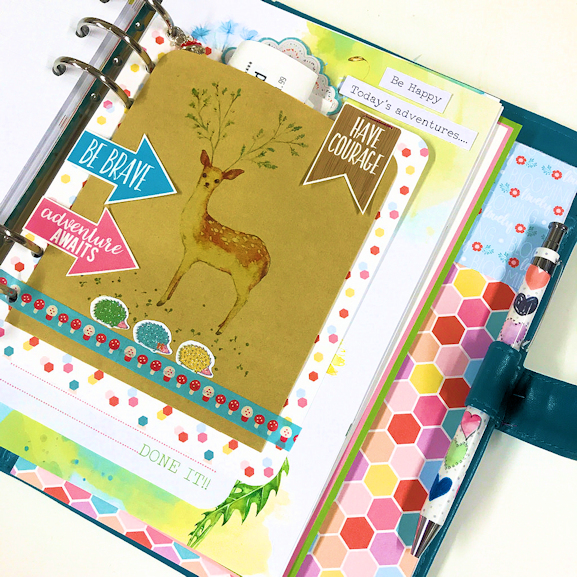 We took a little adventure last week one evening and surprised the kids with late night Mcflurrys. It was really fun. I really want to scrapbook our late night fun, so for now until I'm ready, I'm storing the receipt in the pocket that I've made. I can then write the details in my planner and it's made the creating so much easier. Whether I scrapbook this week, next week or even next year, the details are there.
To make the pocket I took the deer envelope from the April Kit. I trimmed the top and stuck it to one of the patterned papers, I rounded the corners and stuck this down to one of my planner pages.

I used some of the stickers. Rather than sticking them straight to the page, I cut around the sticker creating an edge and then I stuck it in place with a little double sided sticky tape.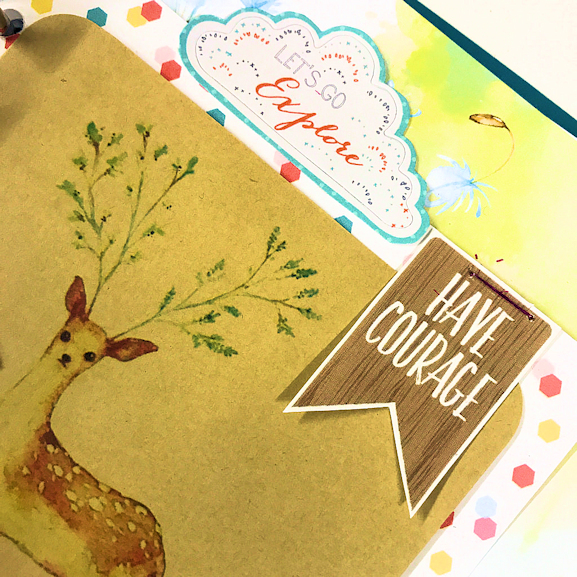 I used the embellishment postcard to decorate from the kit which can also be downloaded here. I like to cut these out with a white border.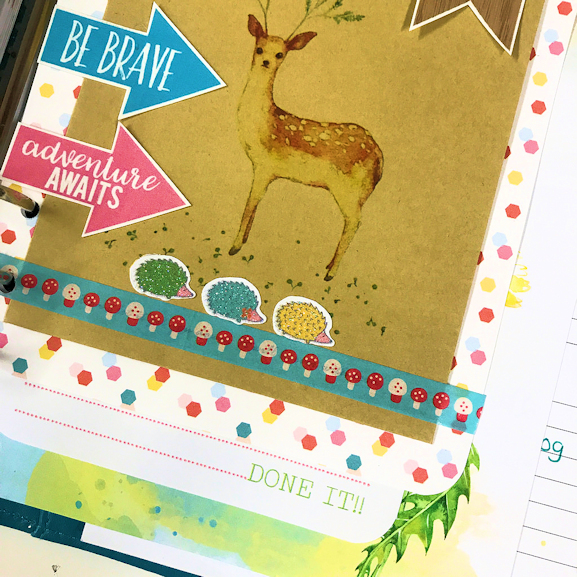 I love this pretty page in my planner and it's so practical too.
How and where do you store your tickets and smaller memorabilia???
Have a great week xx