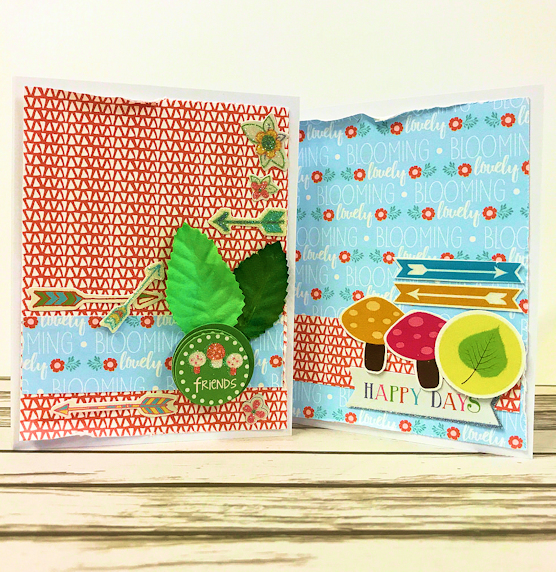 Hi!!  Today I'm making cards and dashboards for my planner using the April Forest Friends Kit.
I started off by making these 2 small cards. I've layered up the papers from the kit and also added some of the stickers and cut out pieces from the embellishments postcard.

I did trim off the flags from this 'friends' sticker. Don't ever be afraid to adapt stickers if it means they will fit your project better.

I love cutting out all the little embellishments from the postcards every month. They make creating so easy.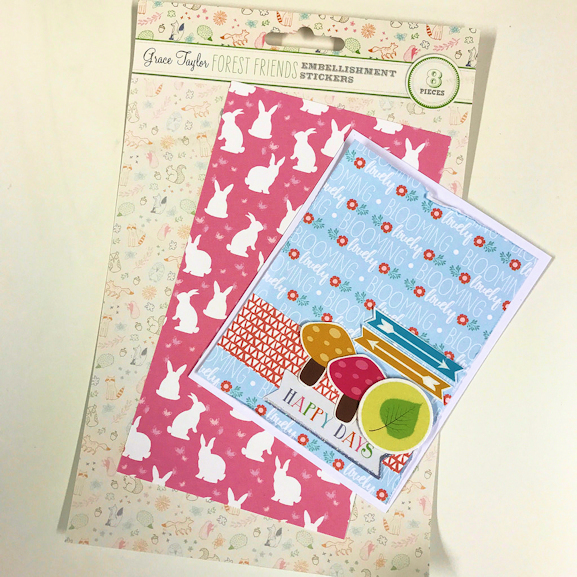 I decided then to turn one of these cards in to a dashboard for my planner. I trimmed down the card so that I just have the design and I took more paper from the kit and also the packaging from the sticker sheet. I love being able to use the packaging!! When it's as cute as this it's a shame to throw away.
 
I find the best way to cut your pages to the perfect size to fit your planner is to line up your planner page like this and mark off where to cut down.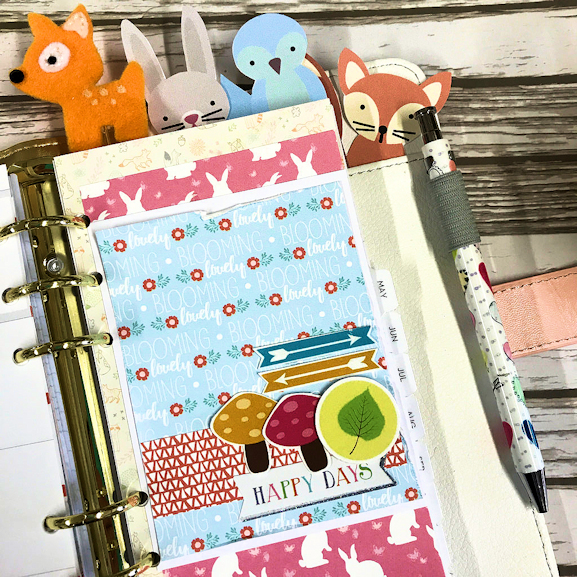 I then stuck the papers down and added the front of card that I'd just made. Love how this looks!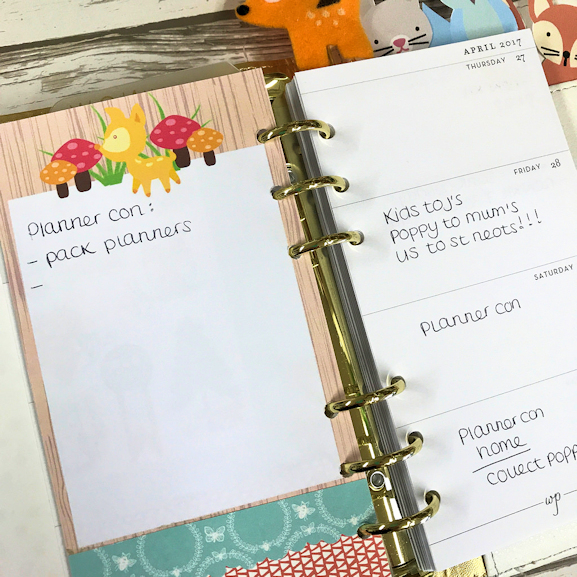 The back wasn't so pretty though as it was the back of the packaging, so I printed off the note card from the kit here. And decorated this page. I'm using this page now as my to do list for going away this weekend.
I hope you have enjoyed today's blog post and I hope you are loving your April kit.
Have a great day!!