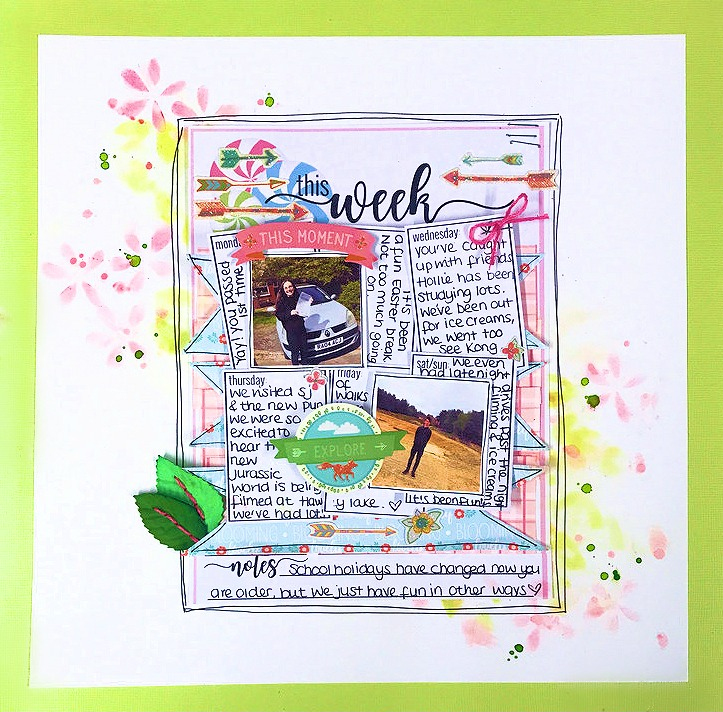 Hi!!
Today I am scrapbooking with the April kit.
I was asked recently to guest design for UK Scrap Addicts.  Stop by and check out their blog for some great scrapbooking inspiration.
I've created this LO here called 'This Week'. I've documented our Easter school break. Stick til the end and you can see this month's scrapbook challenge…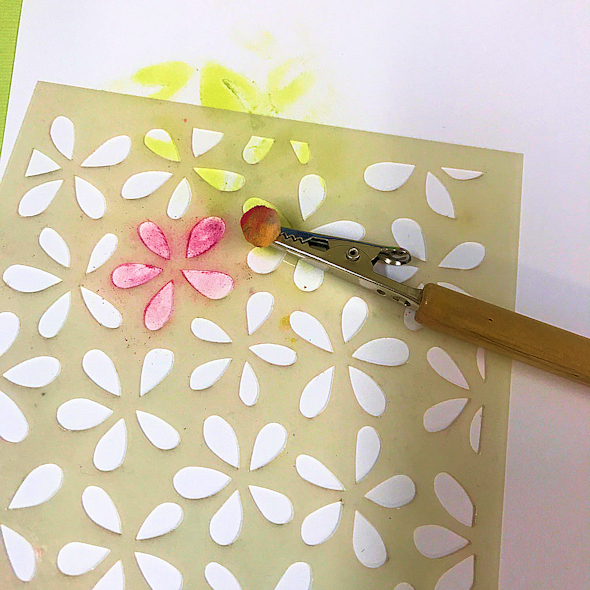 I've started this page using stencils and pastels.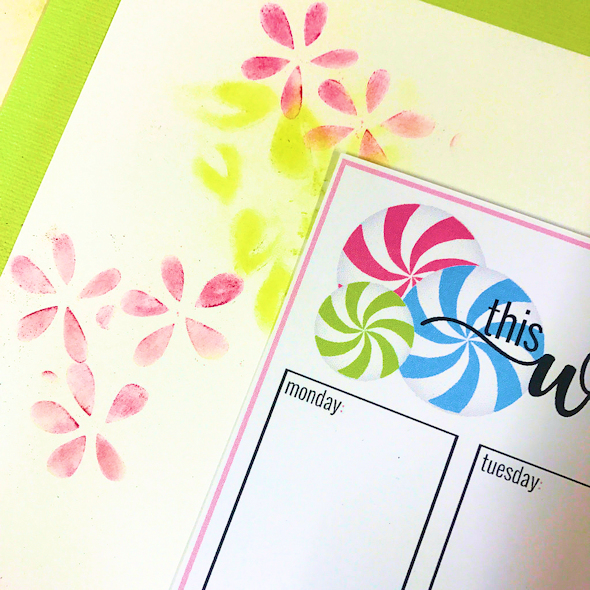 I've trimmed down my white 12×12 cardstock and stuck to a piece of green 12×12 to create a frame for my page.
I printed off a couple of the 'This Week' downloads from this month's kit.
One of the pieces has been stuck on the page.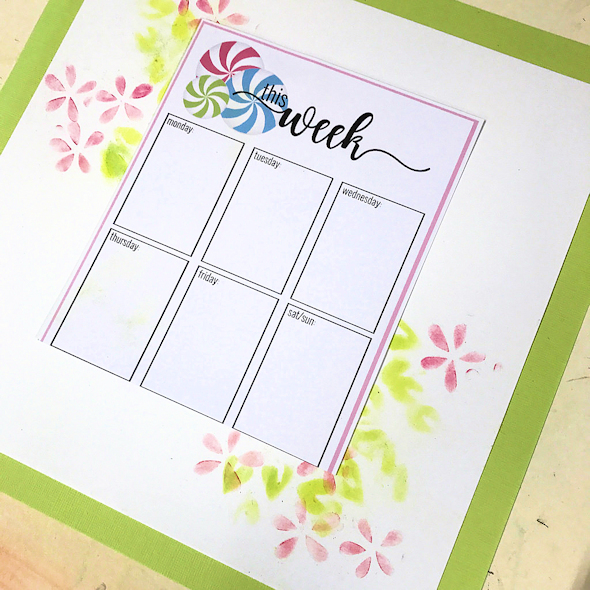 Like this.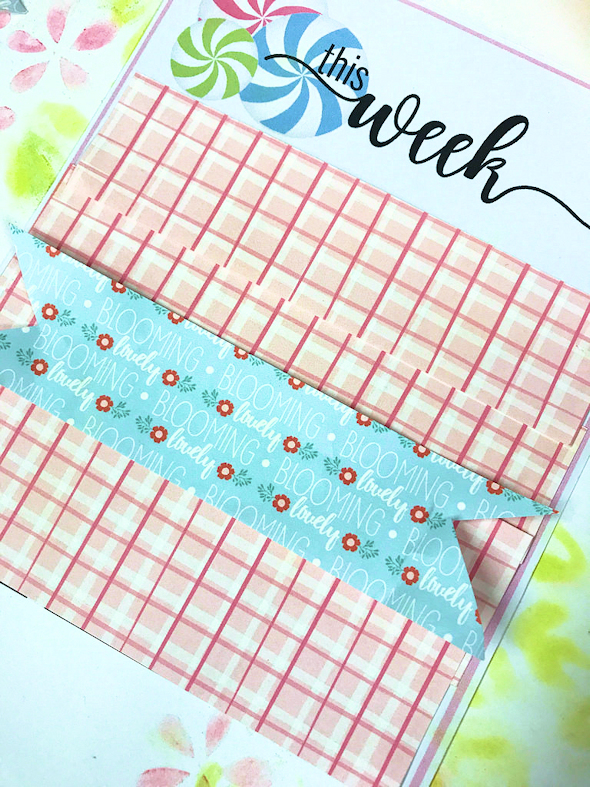 Then I've taken a couple of pieces of the patterned papers from the kit. Both pieces have been cut in to strips. The pink have been overlapped and stuck over the days of the week.
I then cut the blue paper and stuck down.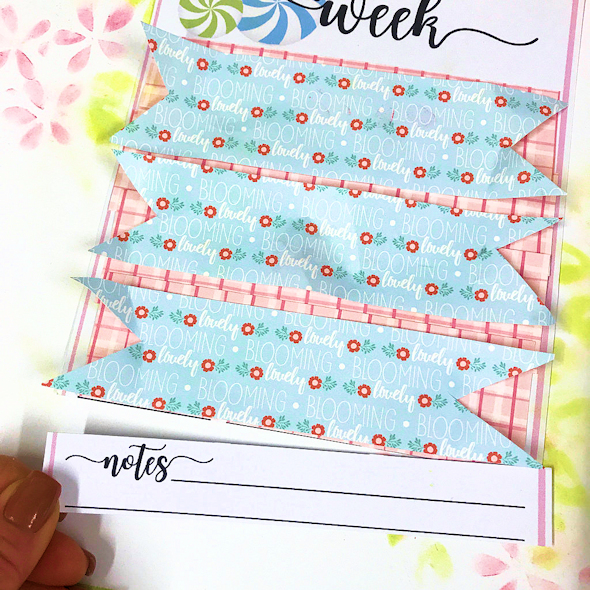 I trimmed off the 'notes' and stuck this at the bottom.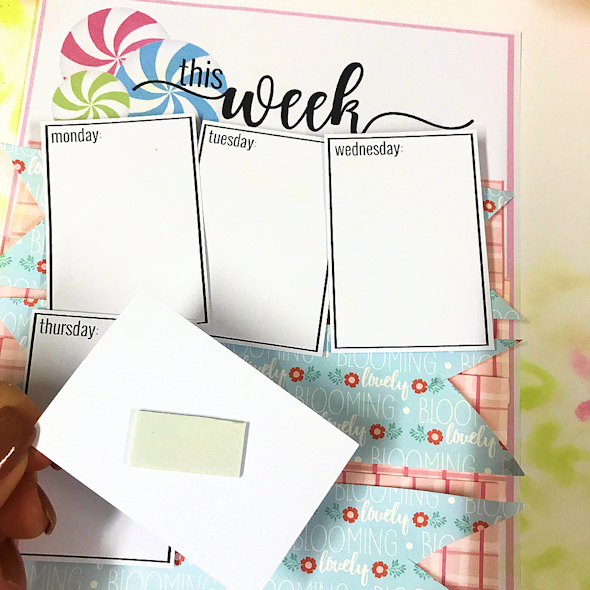 I took the second 'this week' printable and cut out the days of the week and layered them sticking them down with 3d foam tape.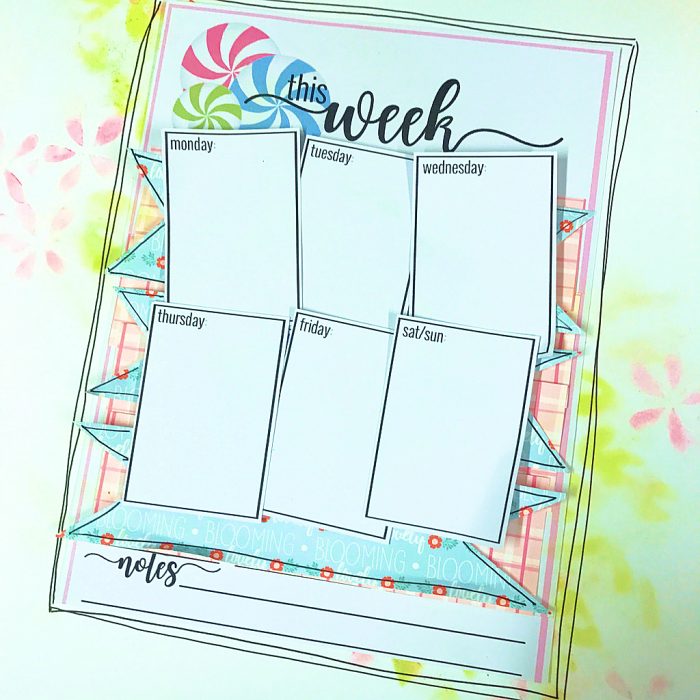 I printed off a couple of 2 inch square photos and stuck from down and used the days of the week to journal in.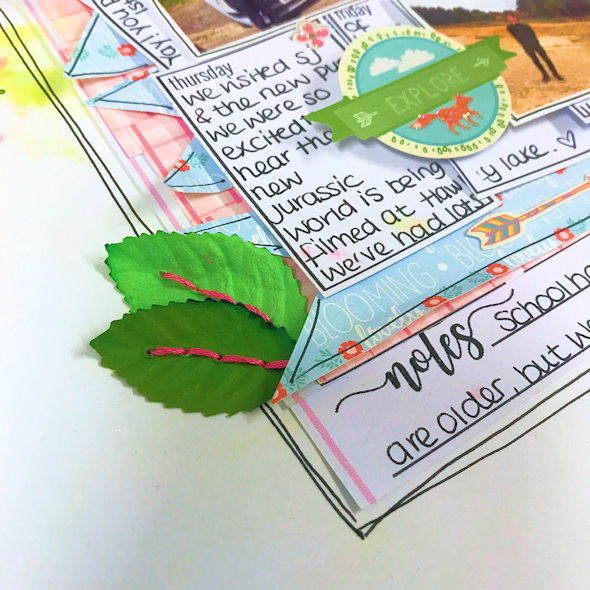 I added stickers and leaves from the kit, sewing a little on the leaves.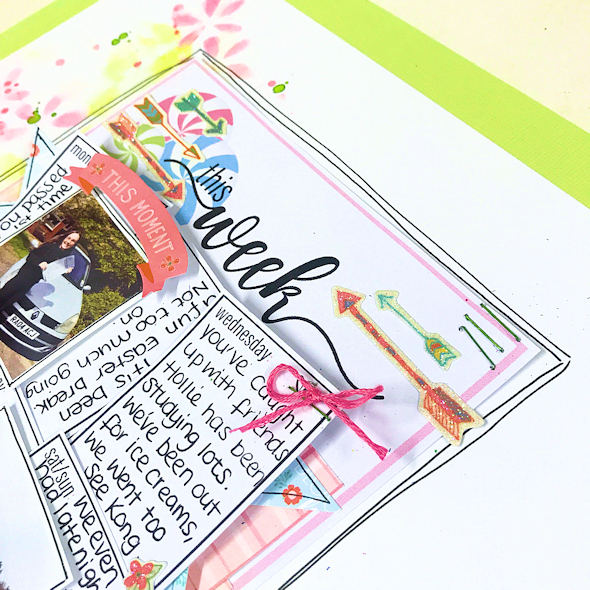 I added more stickers and some of the green staples from the kit. I like to sometimes staple over some embroidery thread and then tie in to a bow.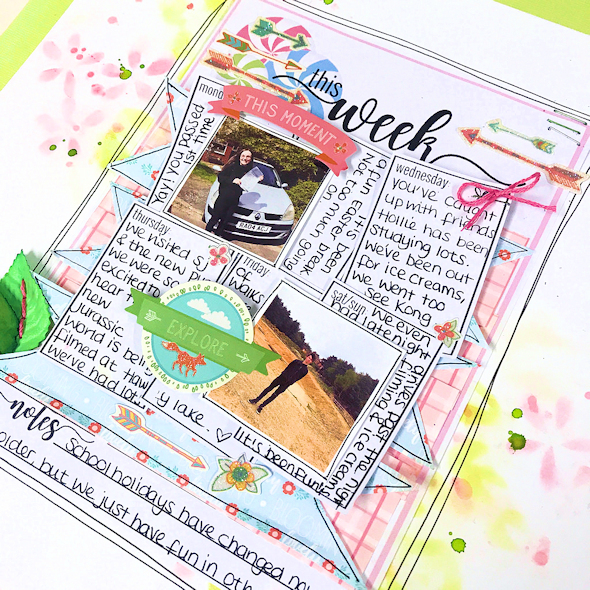 I had so much fun creating this page.  A big thank you to UK Scrap Addicts for the inspiration.
Now for the challenge.
We would love to see your 'This Week' creations. You have until 28th May 11pm UK to play along. Either add a comment with a link or upload your photo to our private chat group here.   A winner will be chosen and will receive some happymail.
I can't wait to see your 'this week' creations : )