"Let's Go Outside" – Pocket Page Layout
Hey Lollipop friends, I have another Life Crafted Album layout to share with you today, this time using the 2×2 inch pocket pages. I love the variety that this type of scrapbooking gives you, i

t's size is very similar to a Travellers Notebook, Lisa has lots of examples on the Lollipop Blog & her YouTube channels.

.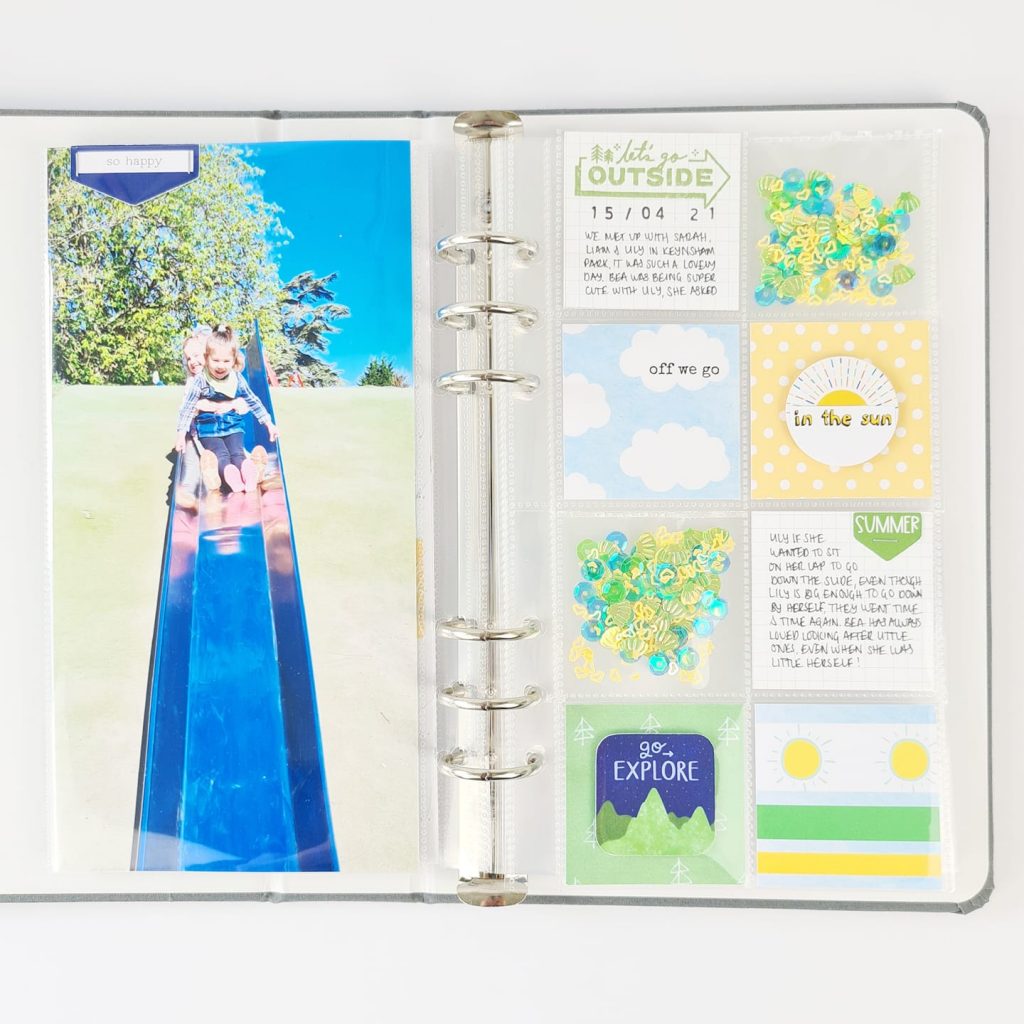 .
With the left hand page I kept it simple with a full page photo, and the "so happy" arrow from the ephemera pack stapled to the top left hand corner using my Tim Holtz tiny attacher. But on the right hand page I used a variety of kit pieces to get creative.

I began by trimming 2×2 squares of patterned paper from the "Bucket List" kit then picking out pieces of ephemera to place on top. When arranging them into the pocket page I made sure no two colours the same were next to each other to get an even balance of colour.

I absolutely loved the sequin mix so I decided to make two of the 2×2 pockets, shaker pockets. I filled each one with a generous amount of the sequins then sealed the top using my We R Memory keepers fuse tool (if you do not have one you could always use adhesive or stitch along the top of the pocket to seal it).

To finish I stamped a "Let's Go Outside" stamp from my own stash to one of my 2×2 squares & added my journalling. Having a full page photo brings these types of spreads together really quickly, why don't you give it a go, would love to see what you create!
Much Love
Em x