Let's Go Red, White & Blue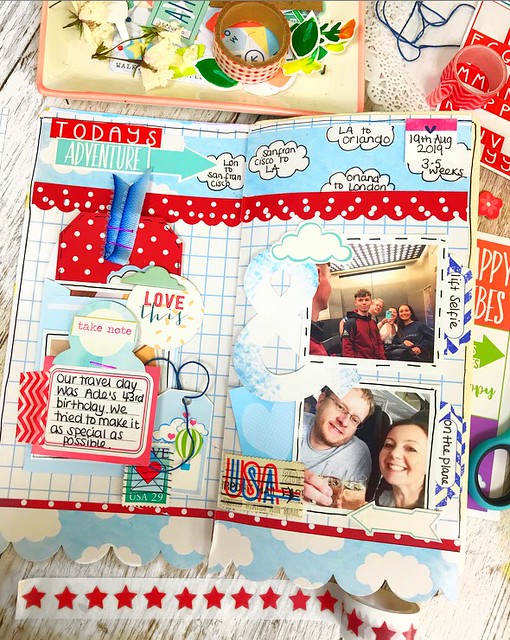 Hello, I hope you had a lovely weekend.
I set myself a challenge on Friday with the VE celebrations, I thought it would be fun to create using red, white and blue.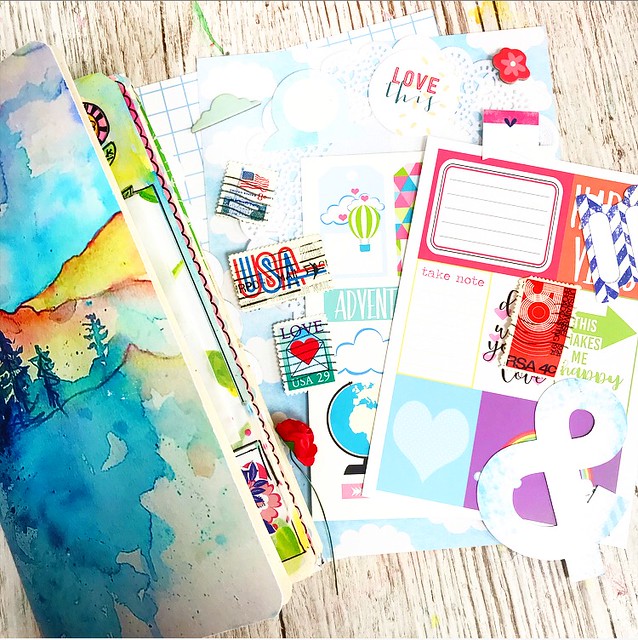 I had so much fun going through my old stash and picking out anything red, white and blue. I laid it on my desk and then got to work.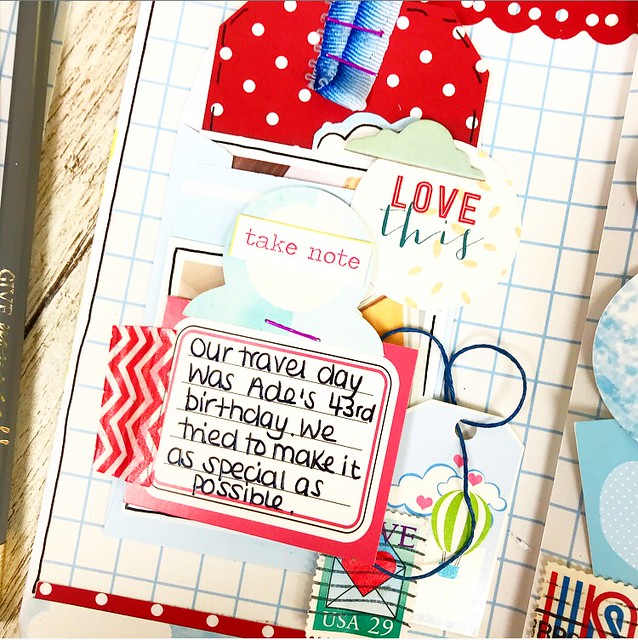 It was such a fun way to use up dies cuts and the embellishment postcards.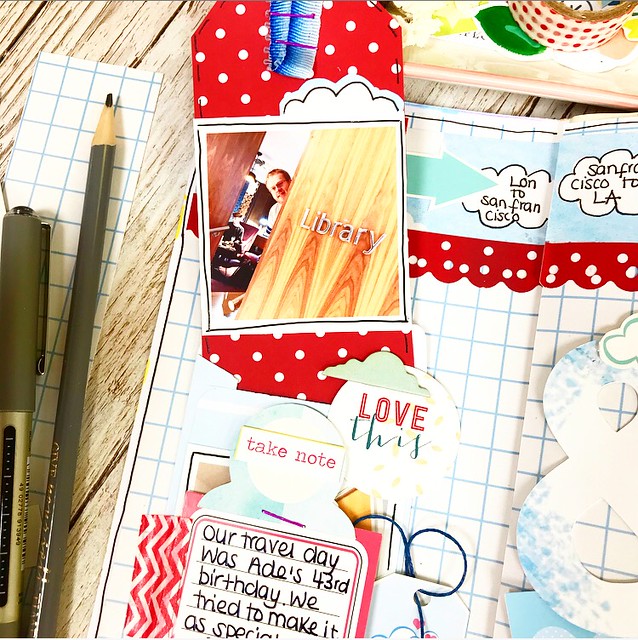 I covered a tag in spotty paper and journaled on the back and popped it in a little envelope.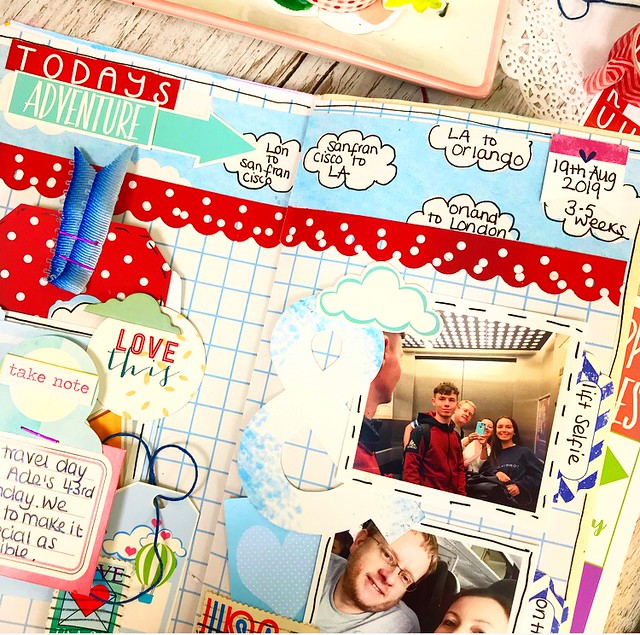 I love using clouds on my projects. I used them this time to add  a little journaling.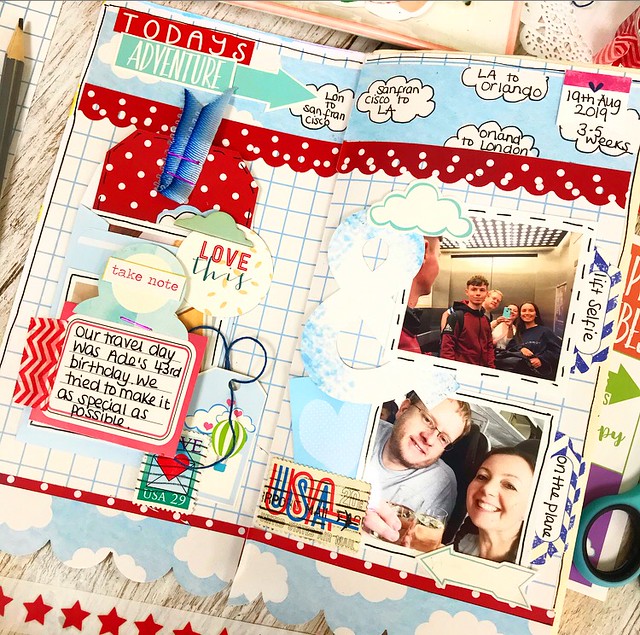 I'm so happy with this page. It's the first page of our 2019 Roadtrip journal.
It was such a fun way to use up old stash.
If you'd like to join me in this challenge, come and join us in the chat group here. 
Hope this inspires you. Have a great week.
Lots of love
Lisa xxx