Happy Mail with Danielle – Plus Video
.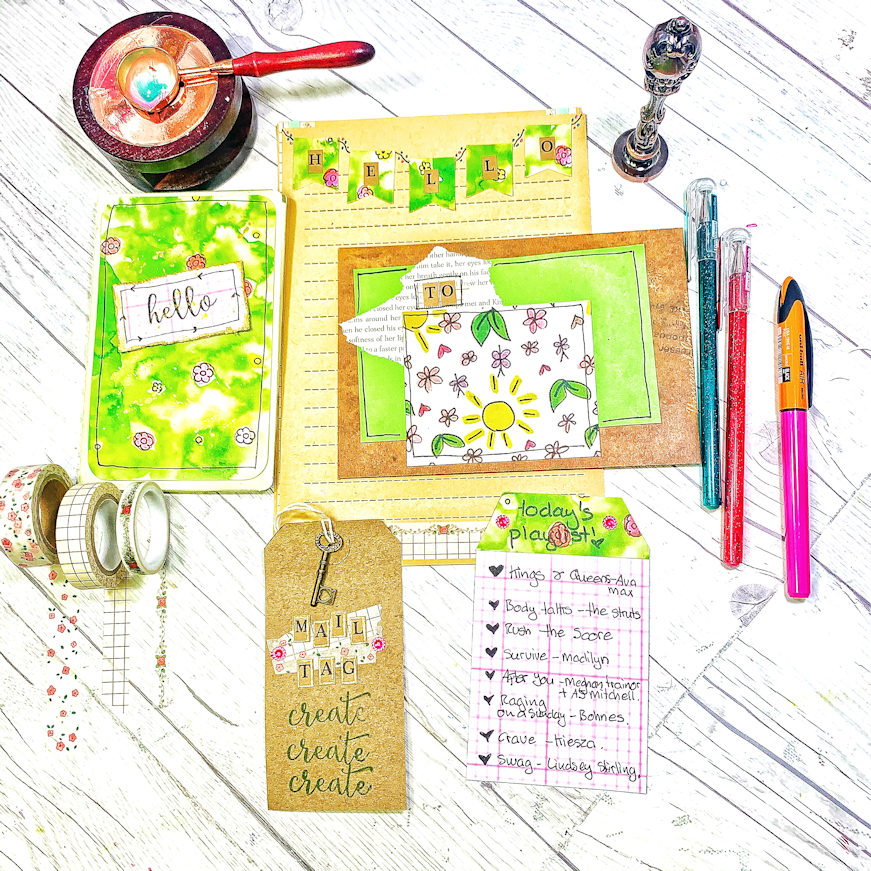 .
Hiya Lovelies!
Hope everyone is well and is staying safe!
What with people not being able to go out and about I thought doing a happy mail project might be perfect right about now!
I didn't have any writing paper to match with the April kit so I decorated some kraft paper with washi and the paint.
With my penpals, I like to include a mail tag, (a penpal game where you ask random questions for you pallie to answer. It doesn't have to be just questions though. You could ask a pallie to include their favourite recipe, or swatches of their favourite pens, paints, nail polish etc.). So I used a Moleskine postal notebook to answer the questions my pallie asked me and decorated it with papers from the kit. In my return mail tag, I used the tag in the kit, (see what I did there? Haha!).
.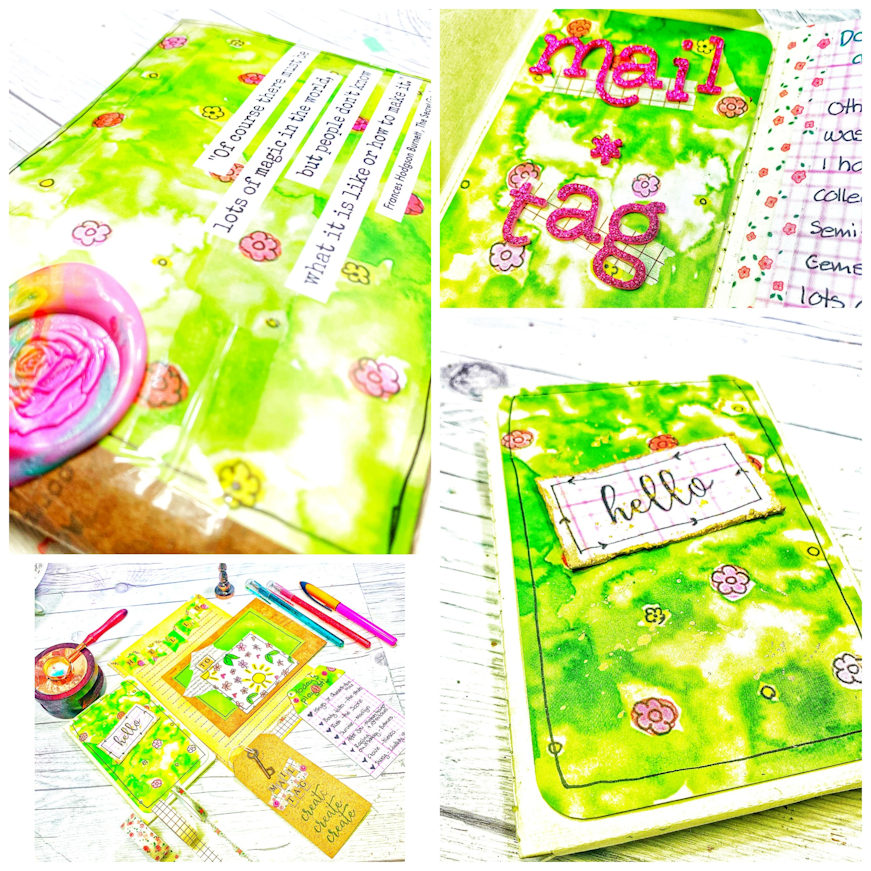 .
I used the envelope that came with the kit and decorated it with the papers and the book page paper.
Hope you like it!
Take care and stay safe!!
Love Danielle.