Celebrating VE Day with Vicki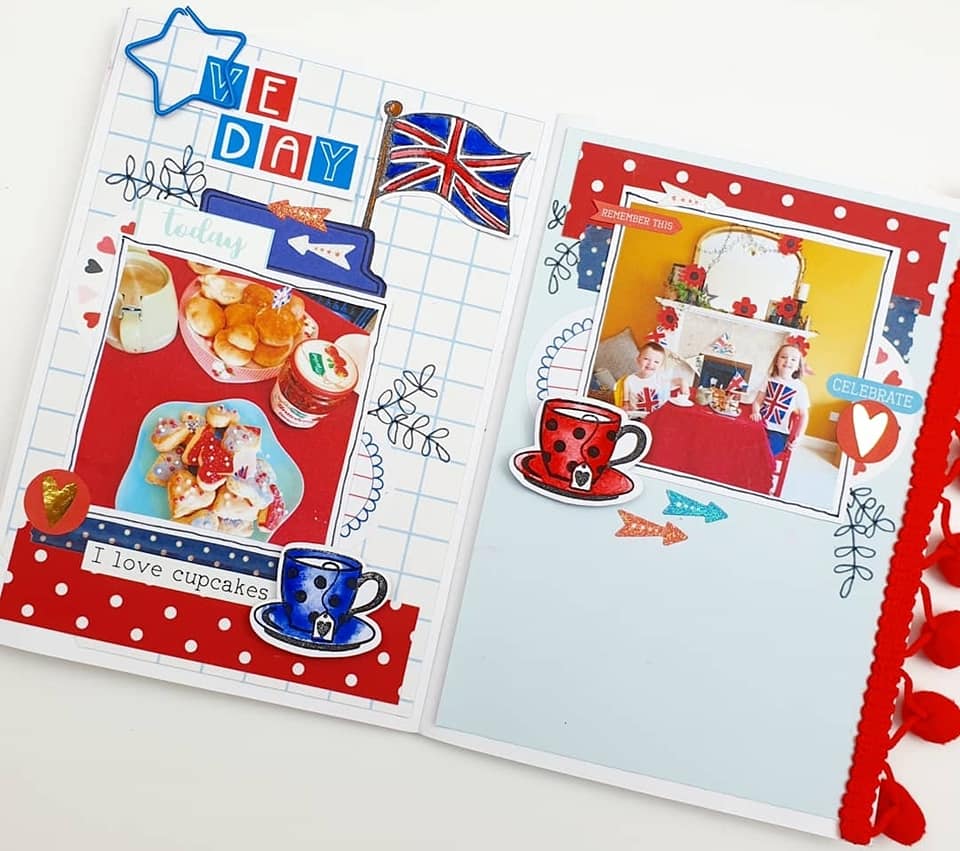 Did you celebrate VE Day?
Vicki celebrated with her family. They baked, decorated and had fun at home.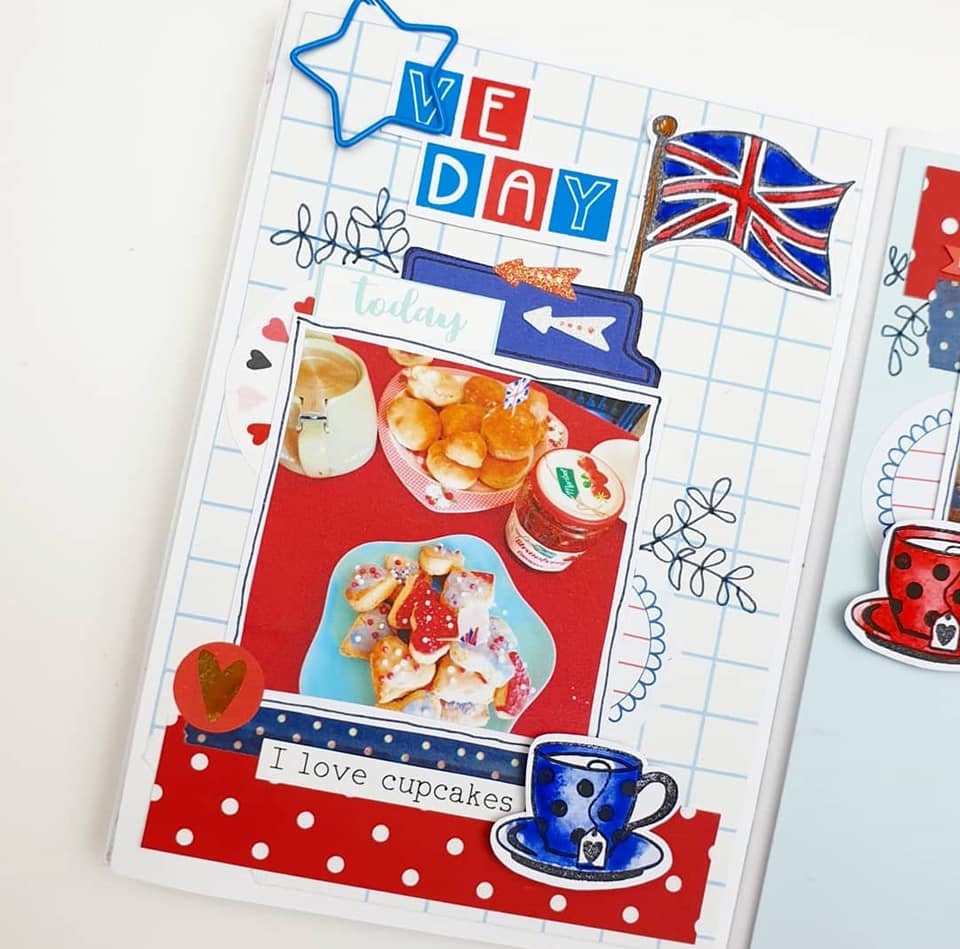 I love how Vicki has gone back to some older kits to create this page.
This tea cup stamp is available this month here. 
It's so cute! Perfect for this tea party page. And the great thing about using stamps is that you can colour them to fit any colour scheme of a page.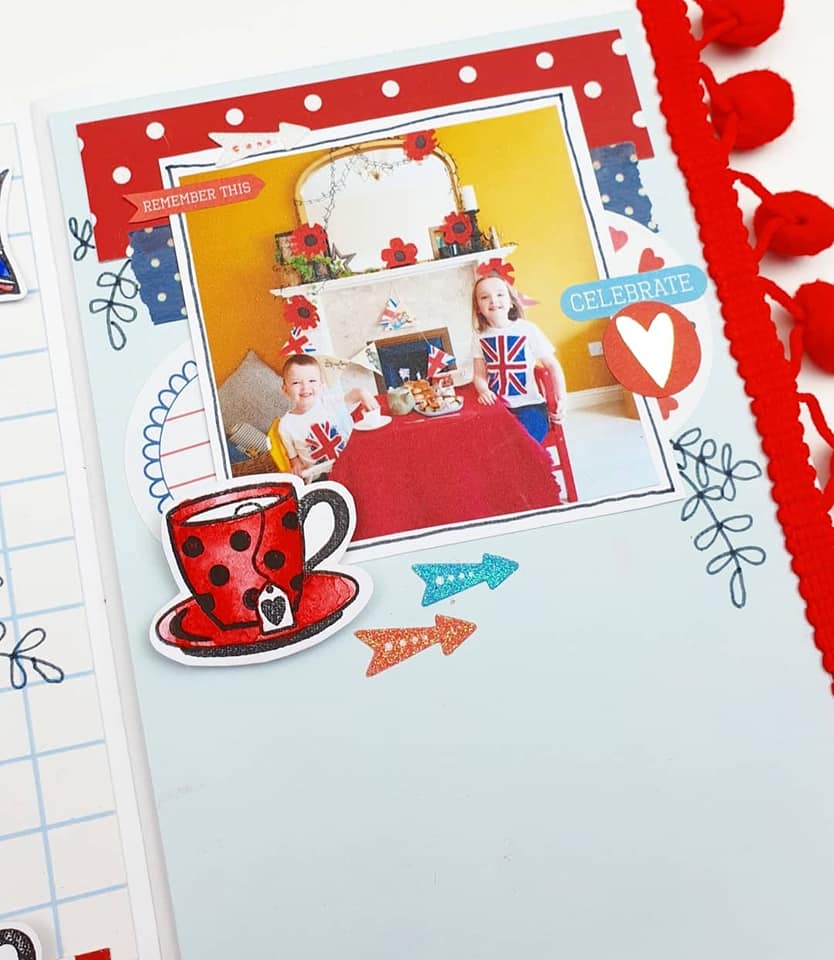 I also love how Vicki has added  torn washi under her photo. We all have so much washi tape. This is a great way to use it!
And I love that pom pom trim at the side.
These kinds of pages are such a fun way to see what you have in your stash and use stuff up!
I feel so inspired. I hope you do too.
If you'd like to share your page in our Lollipop Chat Group. You can do so here.
Have a great day.
Lisa xx