When Life Gives You Lemons…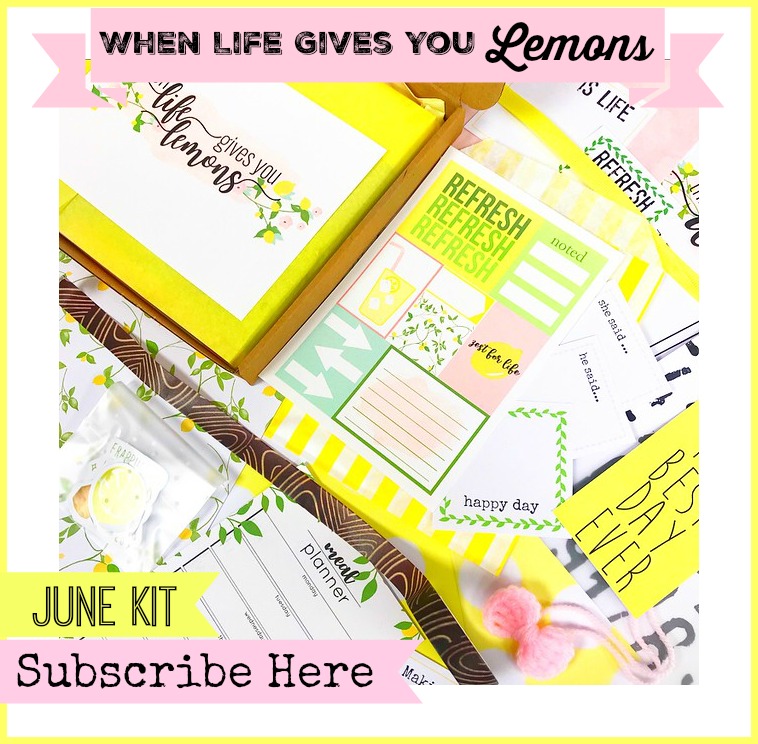 It's time to share the first sneak of the new kit. I love sharing the kits with you. Especially when I've been keeping secrets from you for so long. I plan the kits often a year in advance, so when it's the moment I finally get to share with you, it's such a great feeling.
This one is all about finding the positives. It's so funny now when I chose this theme so many months ago. It now feels so perfect. Sometimes you really have to squeeze life to get the good stuff out. Bit like now really.
The phase 'when life gives you lemons…..make lemonade' ….. is what this month is all about. Making the best out of every situation.
This kit is bright, zesty with pops of yellow, greens and light pink. I love this pretty combo.
We are collaborating with the lovely Lottie from Mamma Makes.
Lottie is known for her stamps (and for being on craft tv) but I asked Lottie to design us some wood grain washi tape.
What do you think? I'm so so chuffed with it and the quality is amazing!!
I will share more about this kit over the next few days and the One Off's go on sale on 1st June 7am. There'a a limited amount available this month. The washi was ordered at the start of the year and numbers have increased since. I've managed to increase the number of kits these past couple of months, but I won't be able to this month, so if you want a kit I advise you to grab one as once they've gone, that's it.
You can subscribe here to guarantee yourself a kit. Subscribers also get freebies!!
Hope you are excited about this one.
Thanks so much.
Lisa xx