Tea Party with Vicki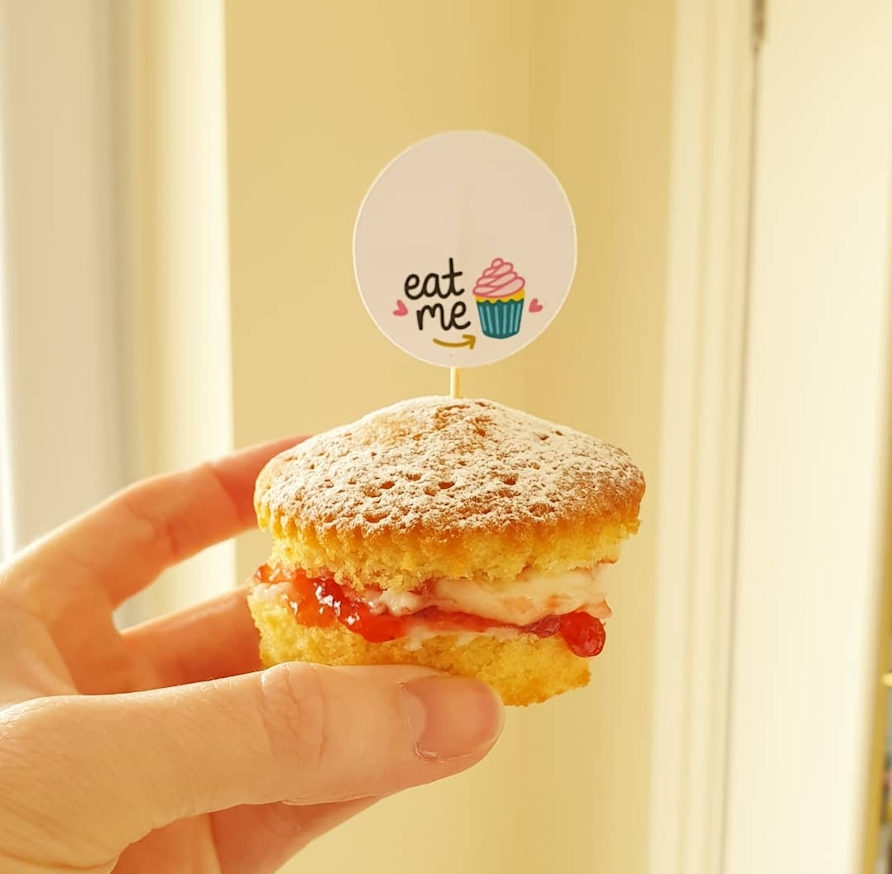 Lisa shared a super easy mini Victoria Sponge recipe on the zine this month and I wanted to make some to leave at our friend's doors.
They're so simple and the recipe is really basic I thought it would be lovely to share with the girls who are just starting to read so they could try make them themselves.  Then the excitement took over and I wanted to make bits for a proper tea party.
I used a page from the Follow Your Dreams notepad as the base for my invitations/recipe cards and backed it with some of the kit papers.  I copied the recipe from the zine and printed it off small enough to cut around and stick to the back of the invitations.
.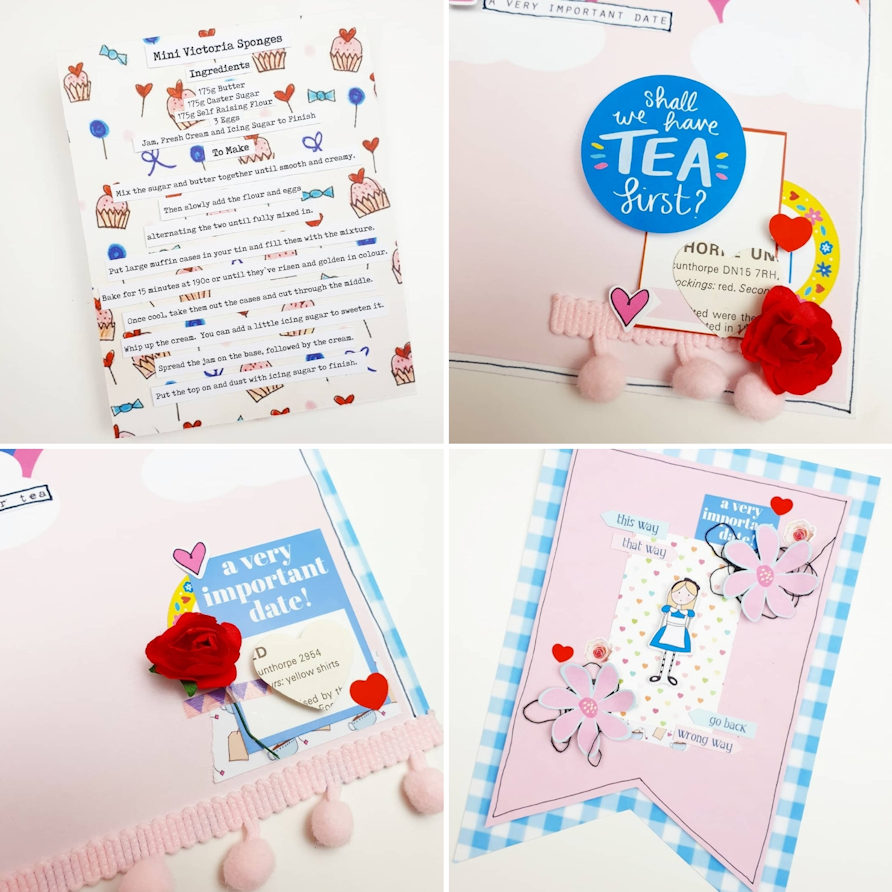 .
I wanted to add a little writing on the front to invite them to join us in a video call tea party but the rest of the space I've used some of the pom pom trim, die cuts, paper roses and some of the other embellishments to make a cluster.
.
.
I've also made a flag wall hanging using more of the papers, stickers and embellishment postcard.  I've fussy cut around the flower paper and added those with some embroidery thread from my scrap jar underneath for a bit of texture.  I love that it brings out the black on Alice.  I've used my glue gun to add a loop of pom pom trim at the top to make it easy to hang up.
.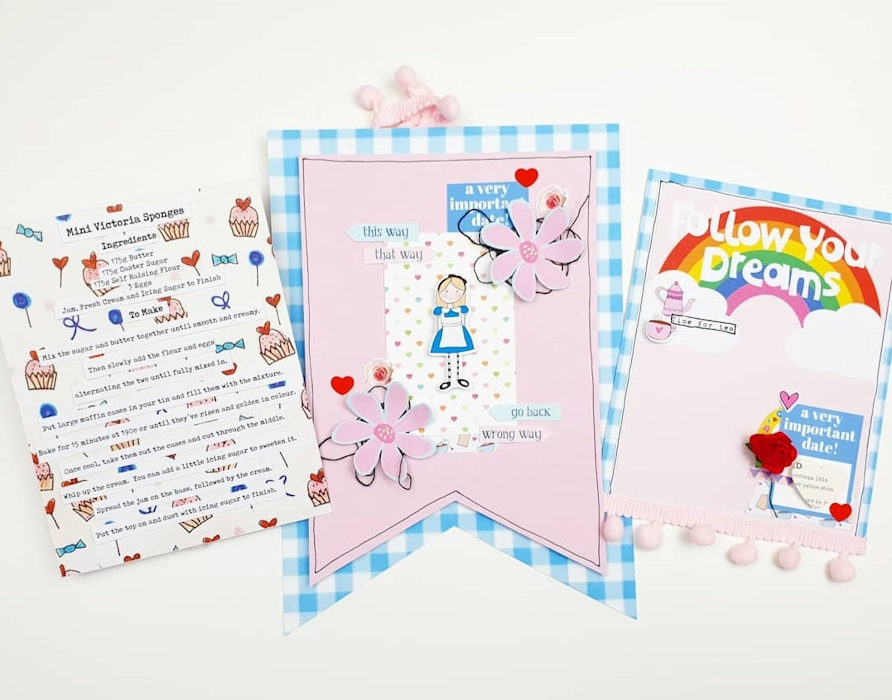 .
Finally I helped Ivy read the recipe and let her make some of her own sponges for her friends.  We've used some of the die cuts and stickers to make little toppers for them.  They're so yummy and much cuter than the full sized cake!
.
I hope you manage to find sometime to make them!