The Changes You Will Make – Journaling with Free Download
.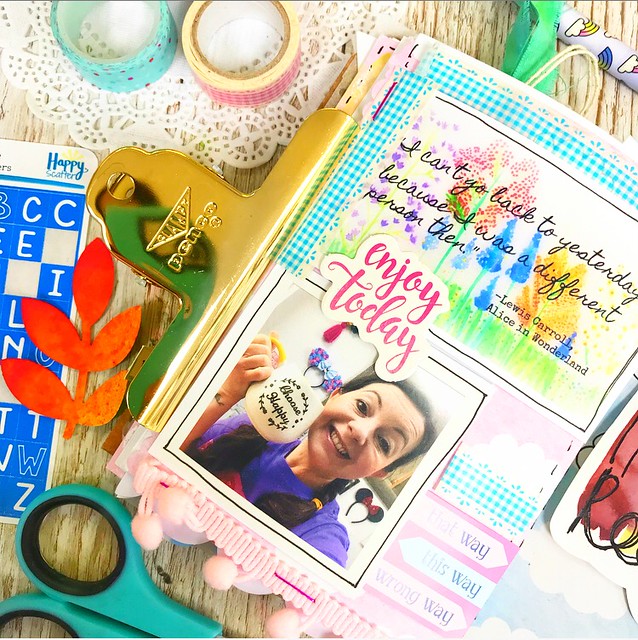 .
.
Hello and welcome to the Lollipop Blog if you are new!!
If you are already a part of the free workshop that I'm running you may have already seen this, but I thought this would be cool to share with everyone.
In the free workshop we are documenting and journaling our 2020 story covering the current events, but in a positive way.
Something to be able to look back on, something to document the facts and how we are feeling. The Ups and sometimes the downs (we like to hide those bits away and make pretty pockets, but they are still included). It's all chucked in to these little journals.
I was inspired by the Lewis Carroll quote:
"I can't go back to yesterday, because I was a different person then"
This got me to thinking….what changes do I want to make to myself and to my life once our normal lives resume?
I want to come out of this with some positives.
I really want to think hard about how this has changed us, how we think, how we feel, how we now see things through new eyes. How I want to make changes to be a better person and lead a better life from now.
So your prompt this week is to do the same.
How and what changes would you like to make?
– Have you made goals to get outside more and exercise/walk?
– Spend more/less time with family friends?
– Have your priorities changed?
– Cooking / food changes?
Can you come out of this with some positive lifestyle changes?
I created this little piece of art for the quote to go on my weekly newsletter and then thought it would be really nice to print and include in my journal.
I've stuck just the left side down with washi, so I could use it as a flip page and journal my changes I wish to make on the back.
Happy journaling.
love
Lisa xx