Tea for Tea – Scrapbooking with Laura – with video
.
Hi friends!  Laura here with my first project using the fab Alice's Tea Party box.
.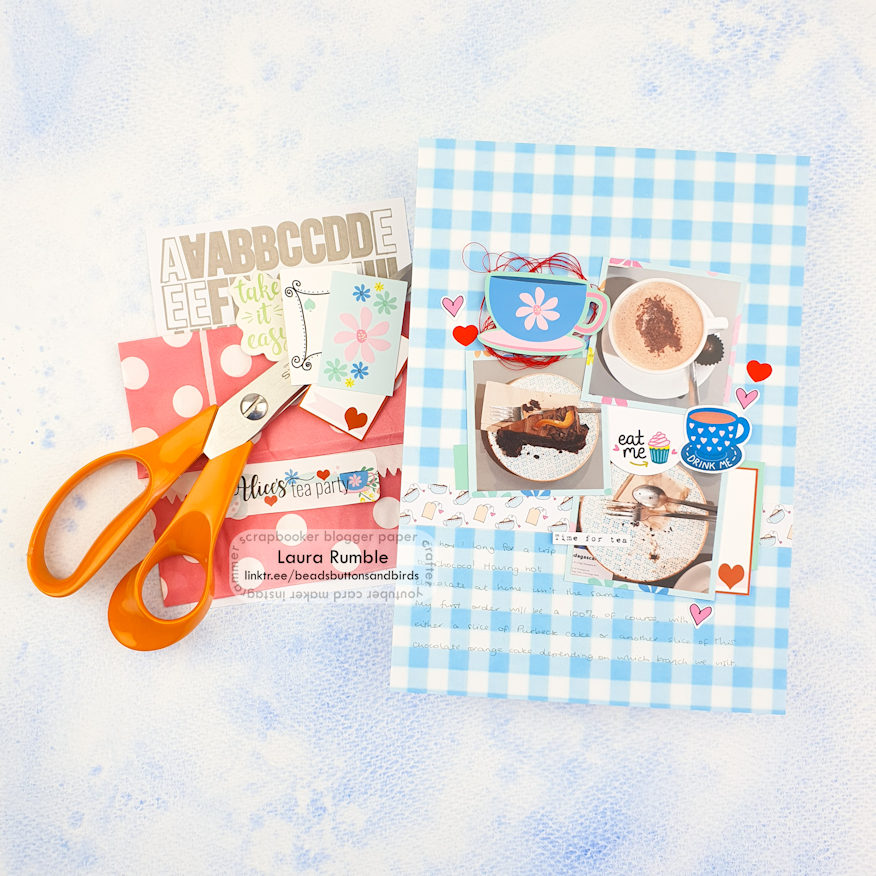 I love the blue check paper and decided to use it as a background for a scrapbook layout.  I'll put this together with some other 6×8 layouts using Lollipop Box Club papers and bind them with rings to create a mini album.  More on that next month as it starts to take shape.
.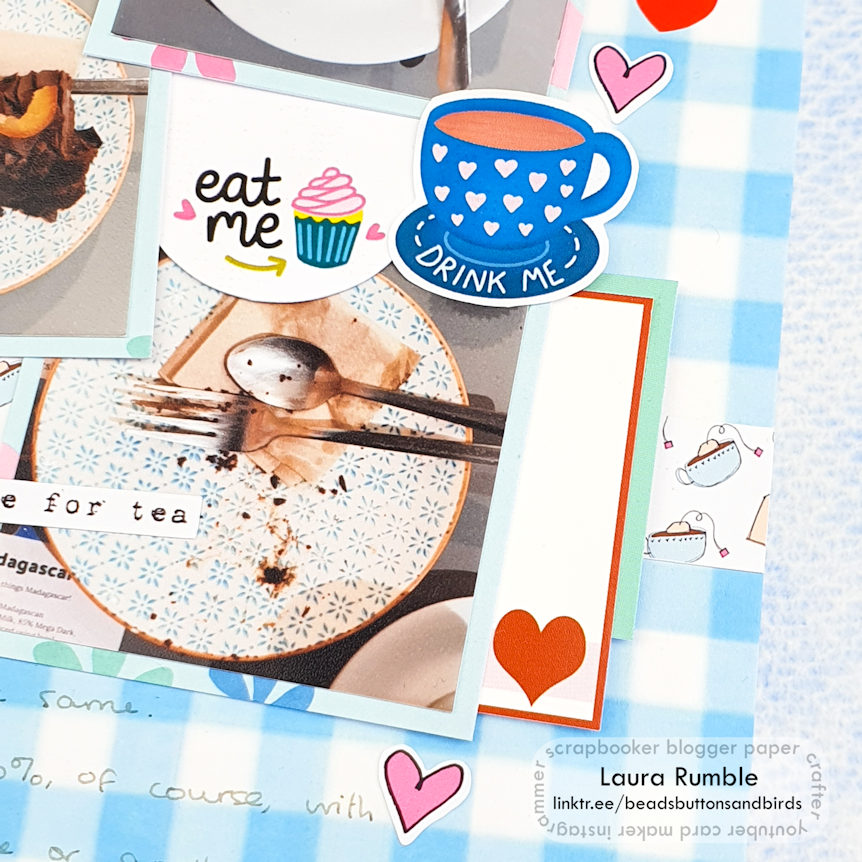 .
I focused in on the tea and cake theme and pulled out some photos of the last time I made it out to a cafe (in April last year!)  I used another of the patterned papers to back each of my three photos.  I stretched the Mrs Brimble's border sticker across the width of the page by snipping it in half and covering the gap with one of the photos.  A little bit of fussy cutting, a die cut and a sticker here and there around the page was all it needed to pull the whole page together.
.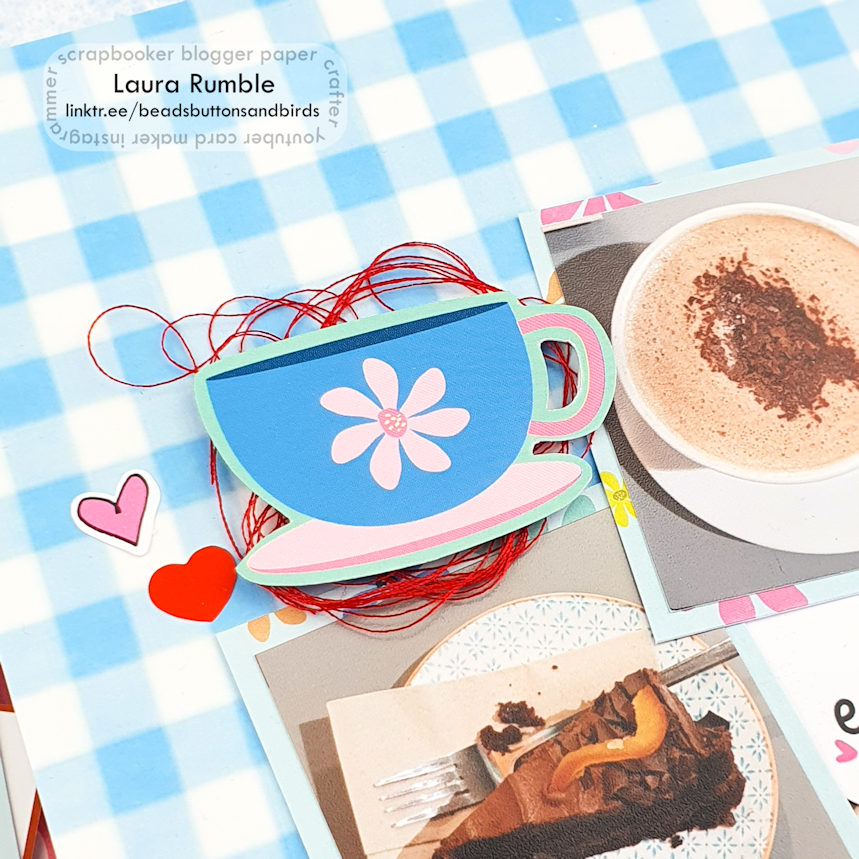 .
I'm used to working in a 12×12 format so a 6×8 comes together very quickly for me!  I was searching for some more white space on the page but I couldn't find any way to incorporate all three photos and still have empty space.  I guess I'm going to have to tweak my style if I'm going to master 6×8.  I used the check pattern to line up my journalling and wrote in a soft grey ink instead of harsh black.
I'll be back soon with a 12×12 – yep, I'm headed straight back to my comfort zone!!
Laura