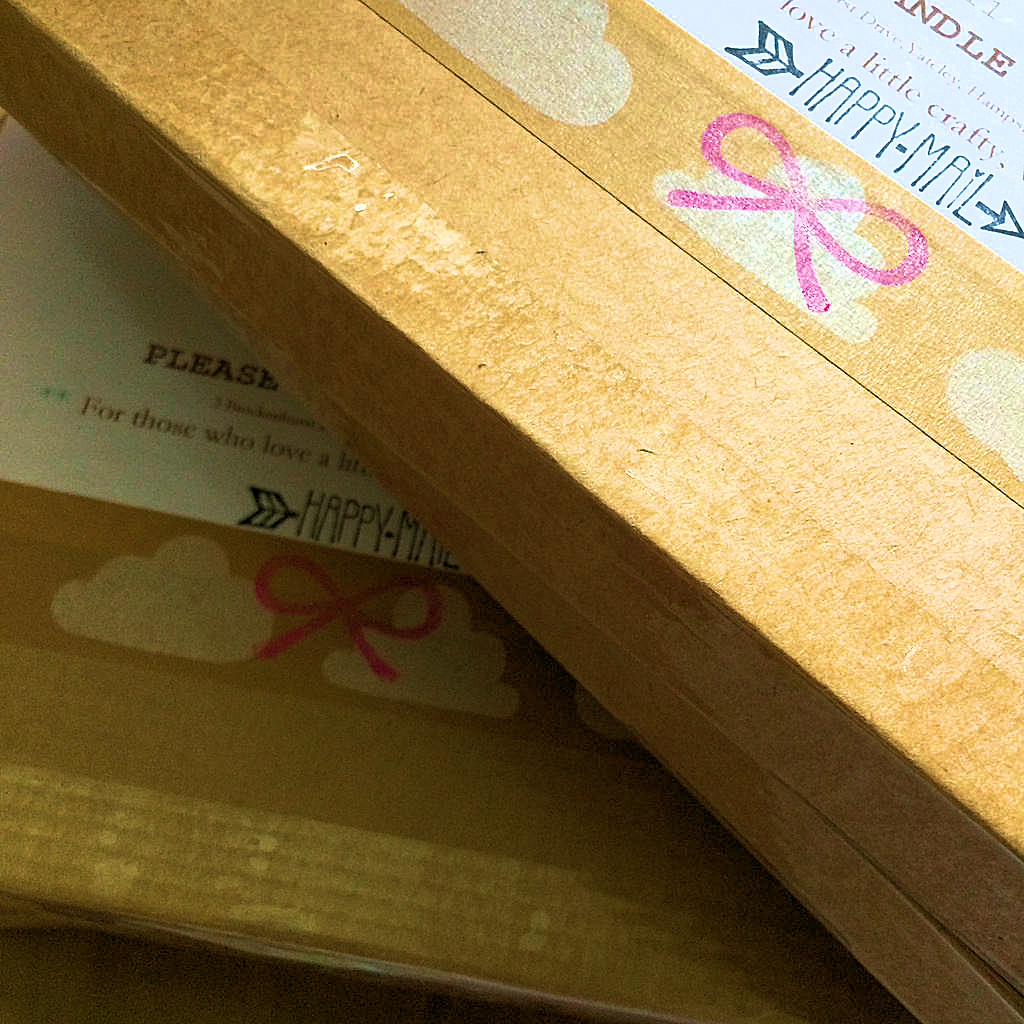 Your May kits are on their way….. Yay!!!! I hope you are feeling excited.
This month's was the most that we've sent out in one go and they seemed to take forever to pack.  Good job we were fueled by lollipops.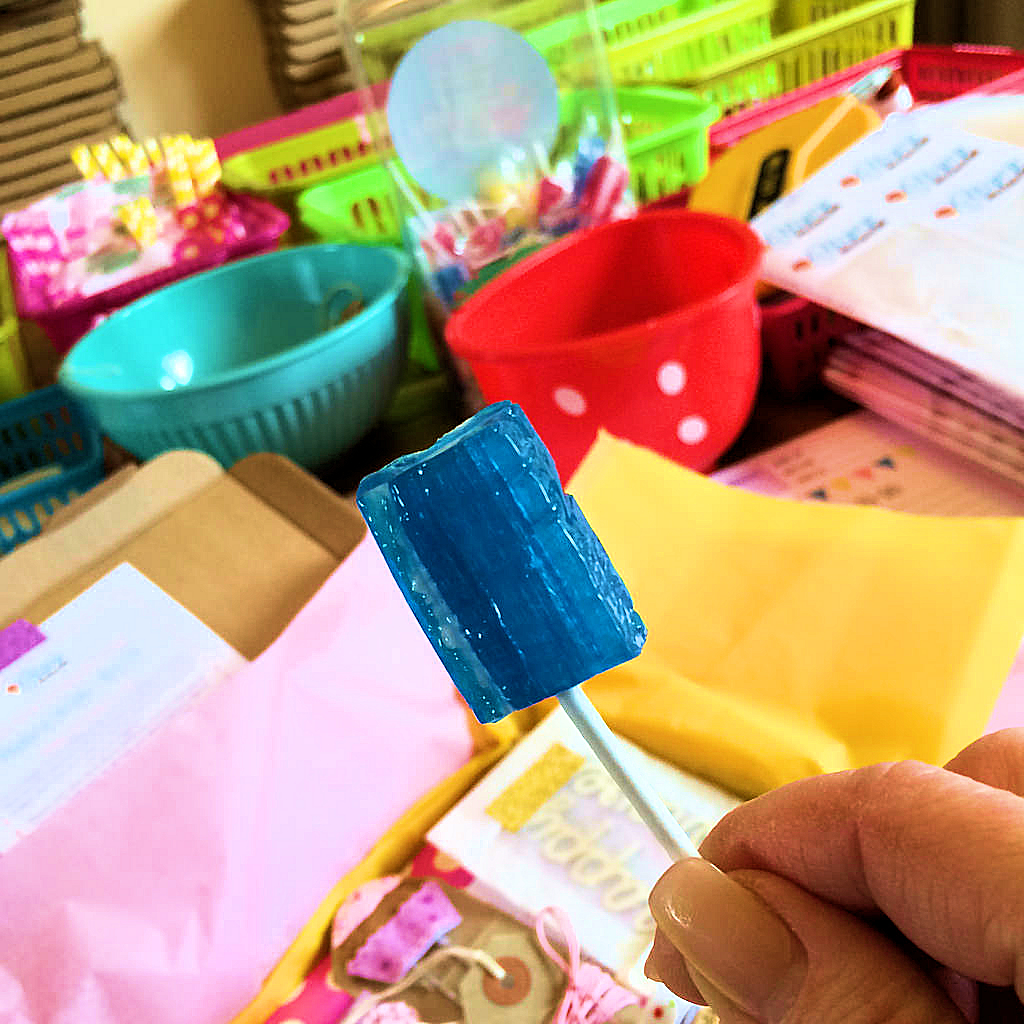 The lollies this month are in a variety of fizzy fruity flavours. They are so delish!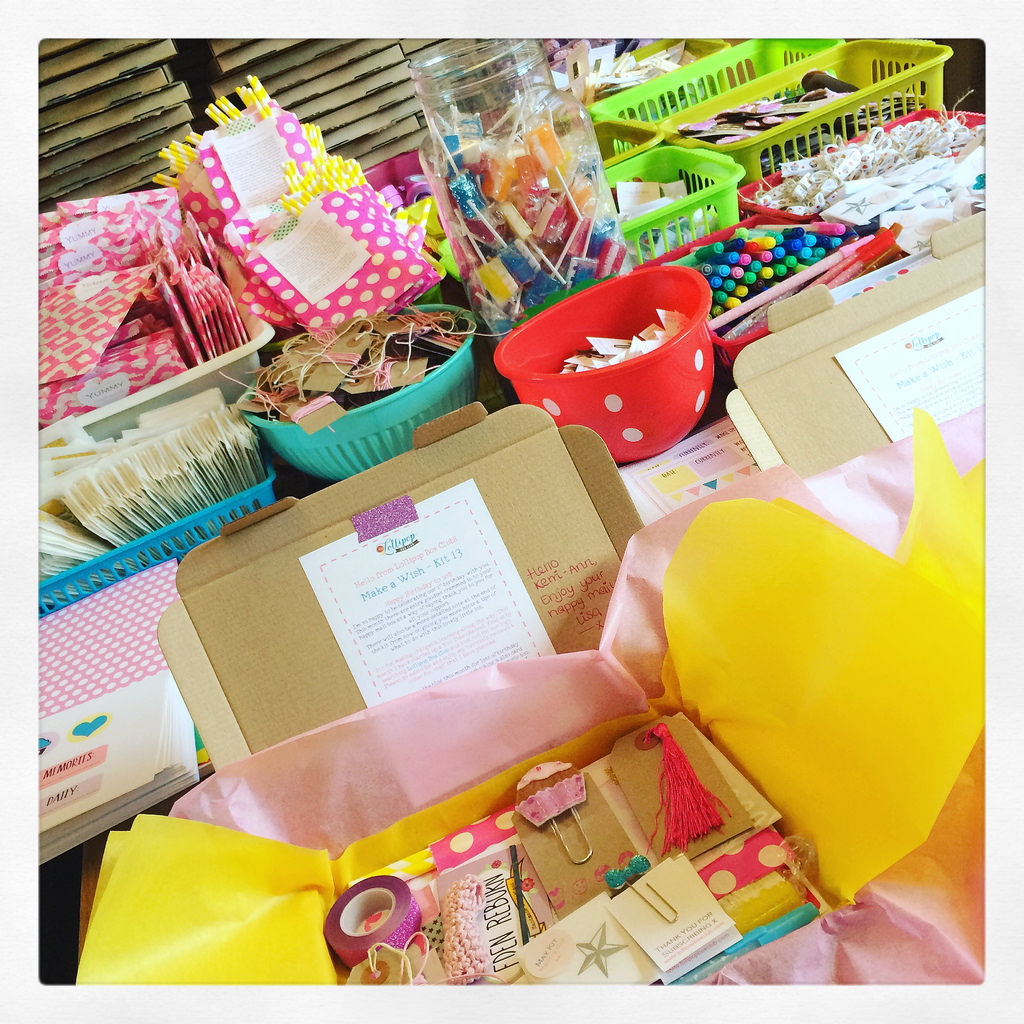 The kits look so pretty and are so much fun. I hope you will love opening them and going through everything. There's lots in there to play with.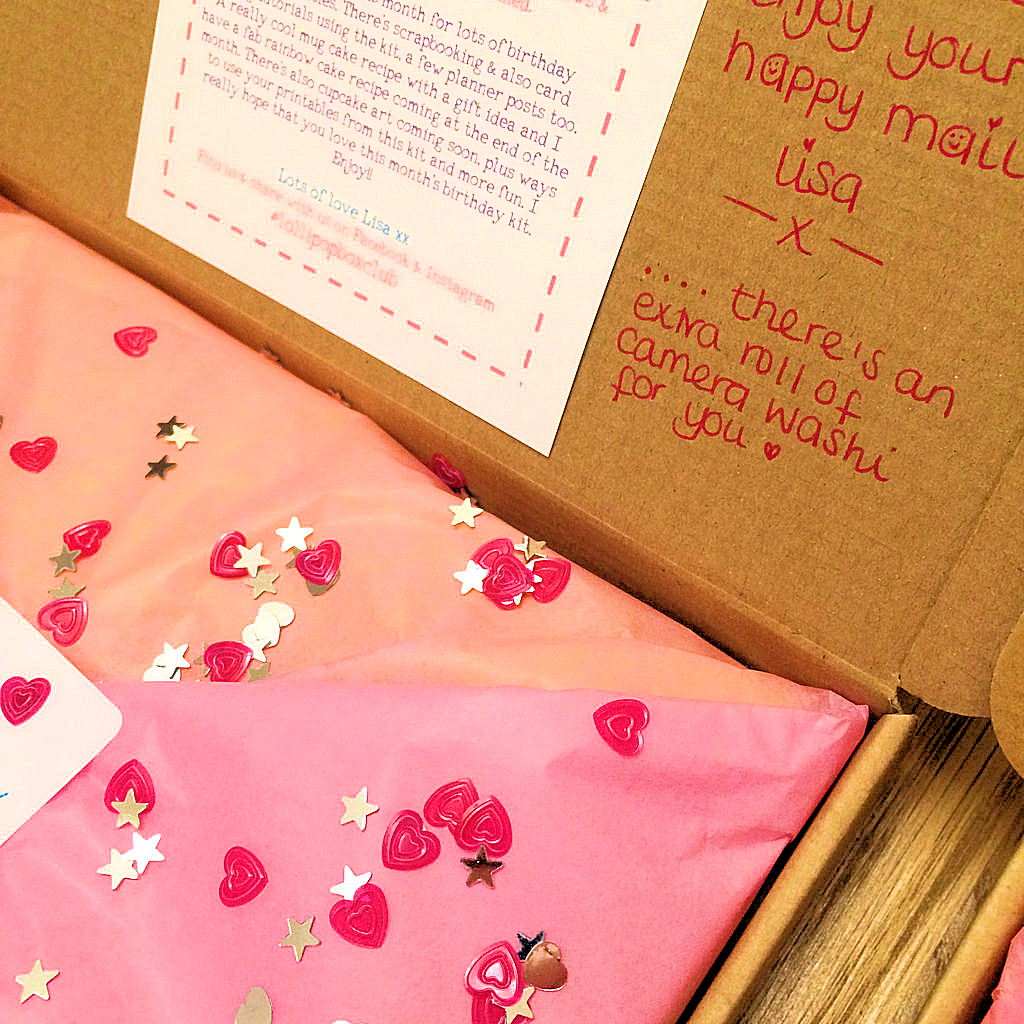 There's a handwritten note in each box and a few random subscribers have an extra roll of camera washi inside.
So that's it….another month wrapped up!! So as I always say……start the postie stalking xxx