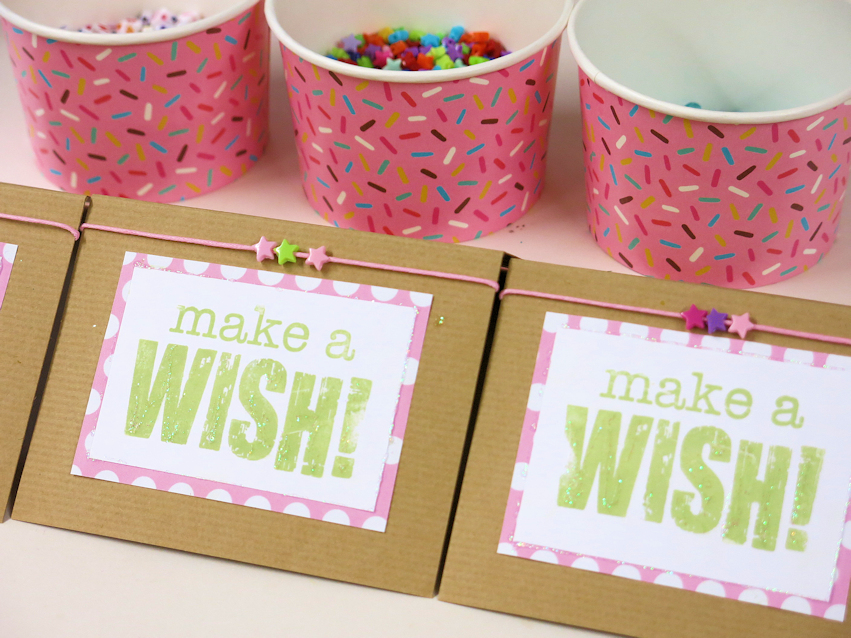 There's so much that can be made with this month's 'Make a Wish' Kit.
Today I am making cards, but these could also be made in to party invites or gift tags too.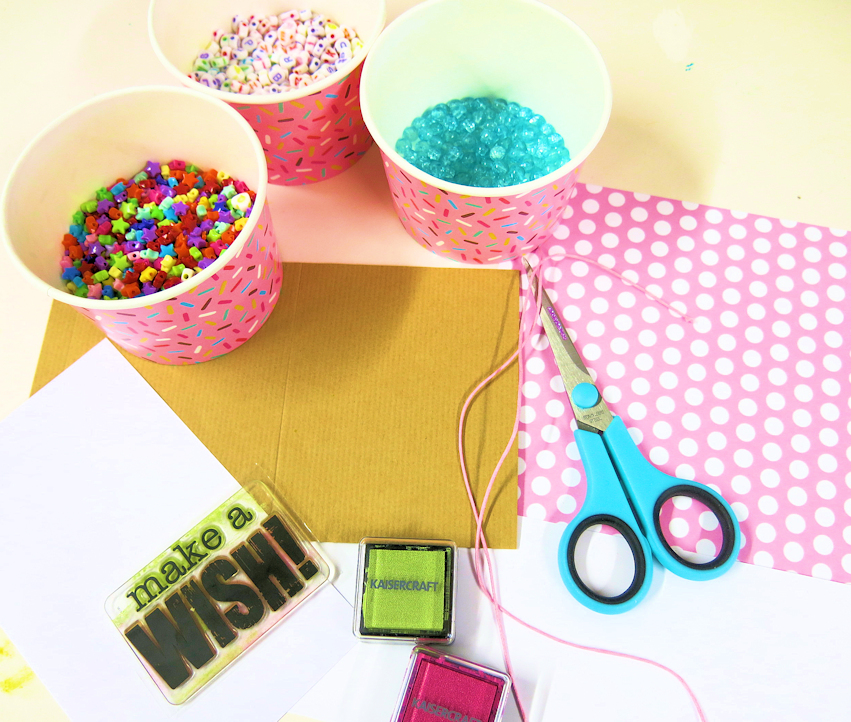 I've taken from the May kit the pink spotty paper, the stamp, the pink twine and the beads.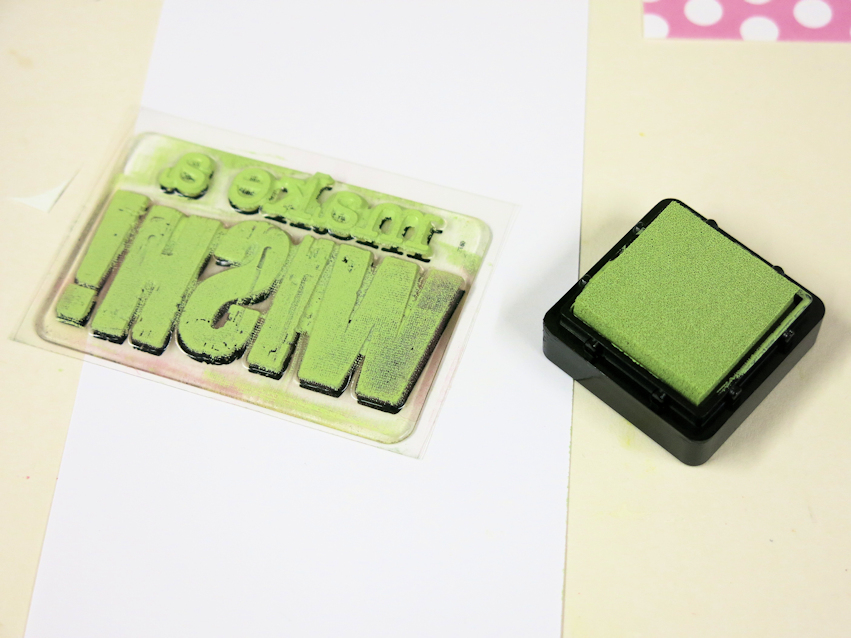 I took an ink pad and inked up the stamp really well.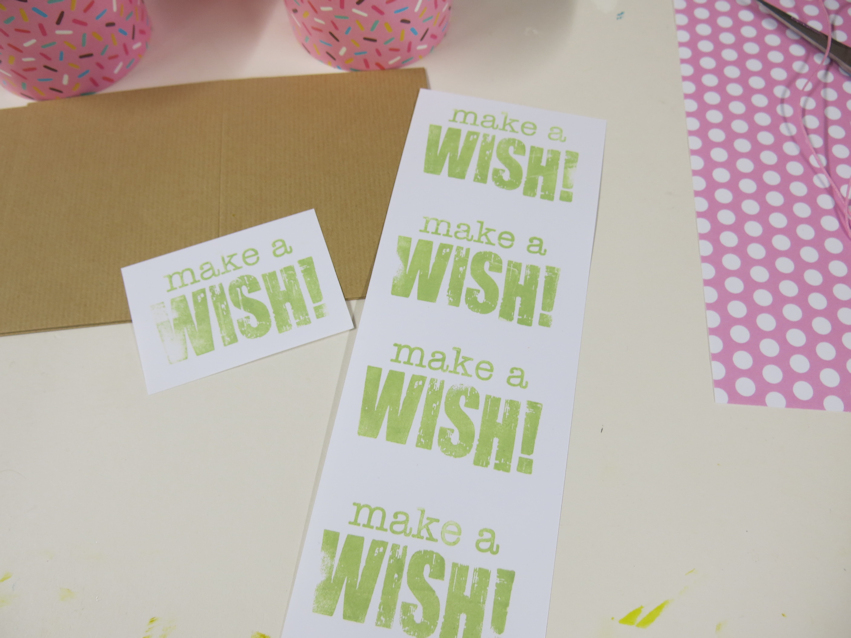 And stamped it down a few times. I like to stamp a few images and then pick out my favorites.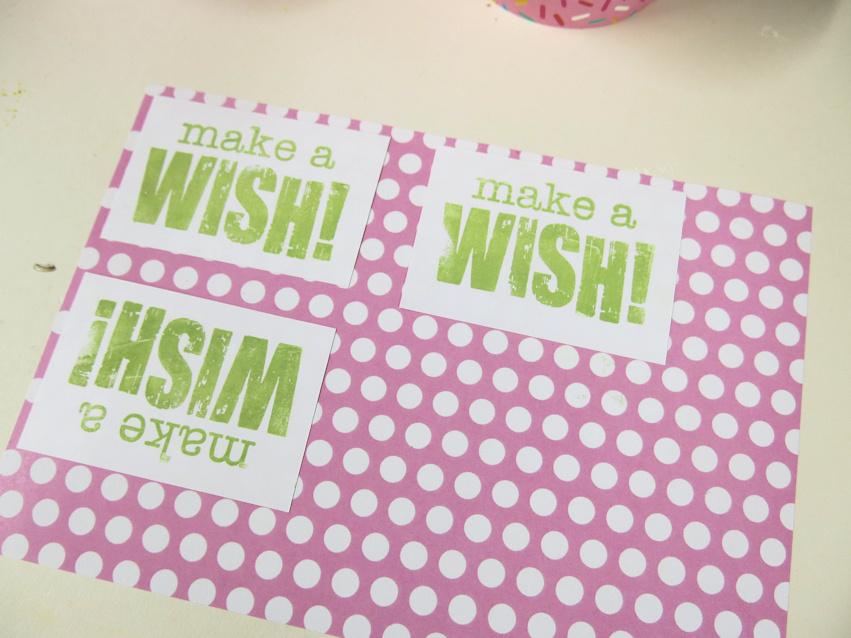 I trimmed off the images and stuck in to the spotty paper with double sided sticky tape.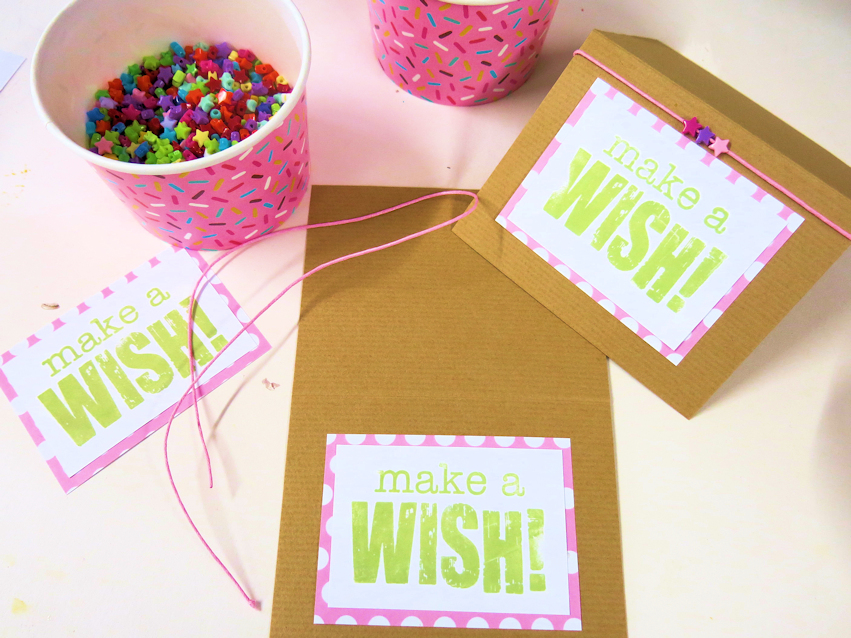 Once trimmed, these can now be stuck on the card blanks. I've chosen a kraft card stock as I really like that contrast. I've allowed a gap at the top of the card for the string of beads to go.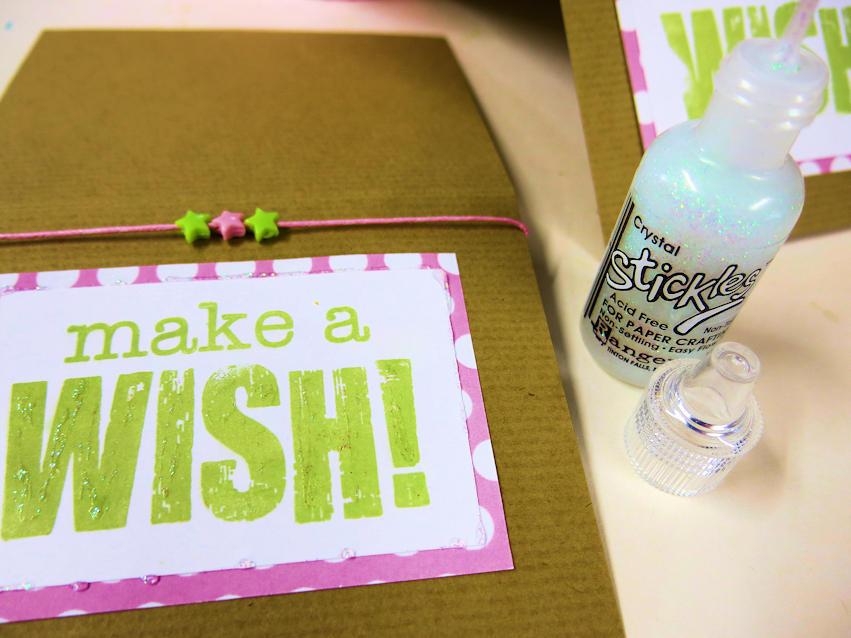 I've added 3 beads to the string/twine and secured inside the card at each end with some clear tape. The holes in the beads at quite small, but by cutting the twine in to a point, it will go through nicely.
I've also added a little glitter for some sparkle.
And now my cards are ready.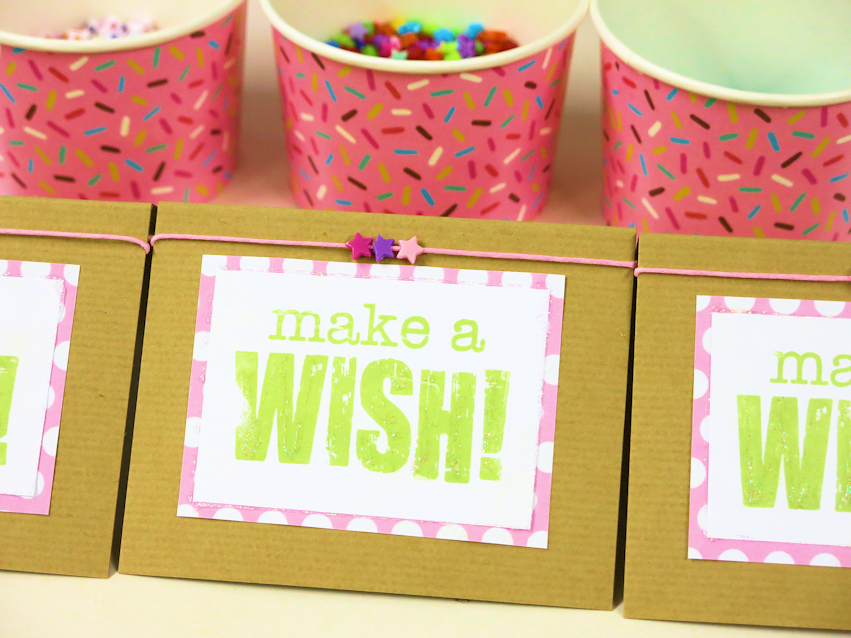 Have fun making your cards. To turn them in to party invites just write the appropriate wording inside and for gift tags, cut the card in to tag shape and add a hole and ribbon one end.
xxx