Making 2019 Wishes with Vicki
I'm so excited to be making new plans and dreams for the New Year.  I was speaking to my little girl about it and asked if she had any wishes for next year.  I wanted something a bit more fun than just a list in my planner or page in my journal this time so made these wishing wands!
I love how Lisa changed up this months DIY kit.  The acetate and trim were perfect additions to the kit and make it go even further.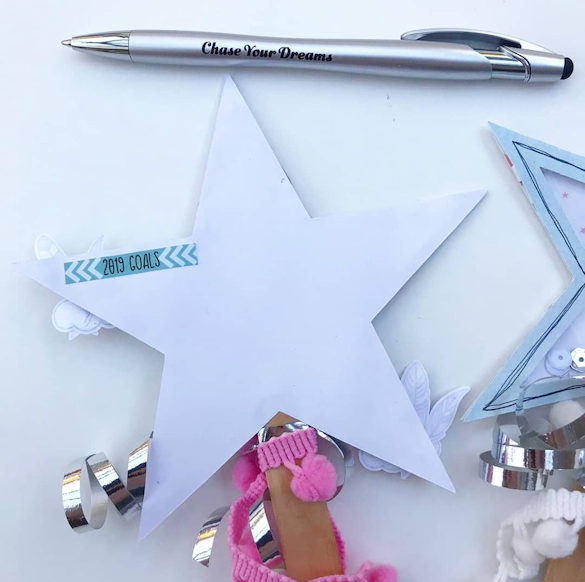 I cut 4 stars from the papers and cut the insides out of 2 making a frame. I glued the acetate to the 2 frames making a little window and poured some sequins in the middle.  On the full stars I added the '2019' die cut and the 'Chase your Dreams' from the embellishment postcard.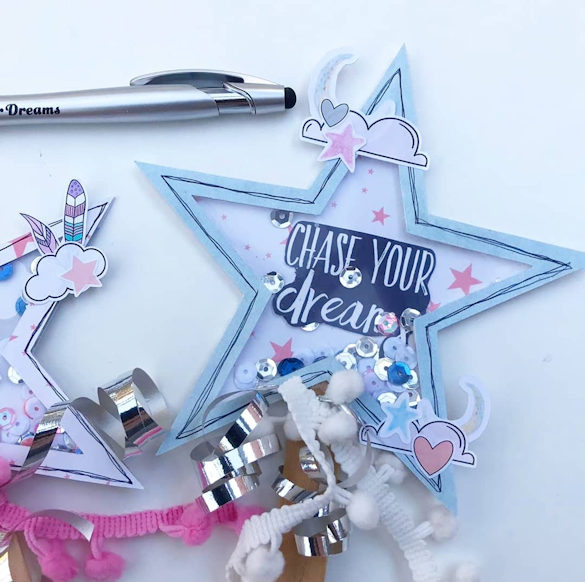 I used the hot glue gun to attach a lolly stick handle then again to join the 2 stars together! I popped a few of the die cuts and stickers onto a couple of areas around the front of the stars. I love the feathers! I tied the pom pom trim around the top of the handle. It looks so cute!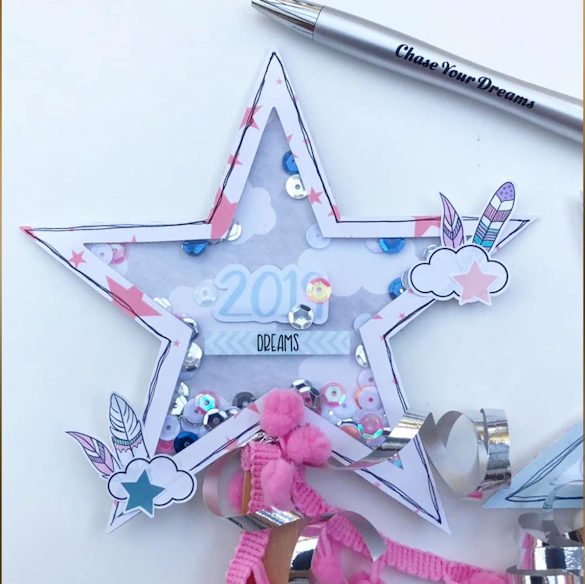 On the back of the stars I added the '2019 Goals' stickers and we wrote down everything we'd like to achieve next year.
Vicki x