March Addons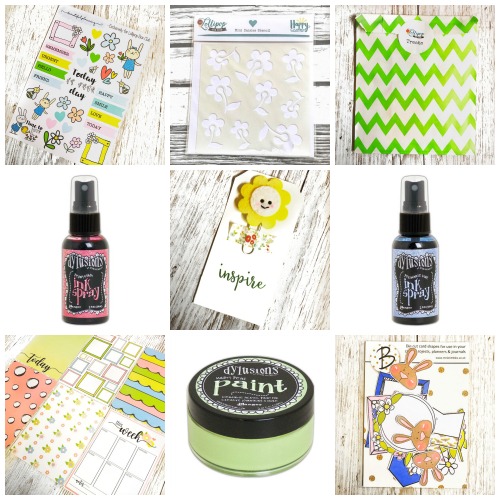 Hello!! As I'm about to start kit packing, I have a few bits and pieces to compliment your March Kits.
The addon section has a few items that can be purchased in addition to your kit. Some like this to be able to buy a few extras if they are sharing their kit with a child and some like it because sometimes, 1 pack of die cute just isn't enough!
I also have items there to compliment the kit. This month we have some paints in the kit colours. I love how thick these Dylusions paints are. There's also the ink sprays to go with them.
I also have a Mini Daisy Stencil. This was a stencil from early last year. It goes so well with this kit. So if you didn't get the kits then, here is the stencil. 
And if you did get the stencil back then, here is a reminder to find it out and use when this month's kit arrives.
You can view all the addons here. They will be sent with your March kit. These kits will be sent on March 17th.
Thank you.