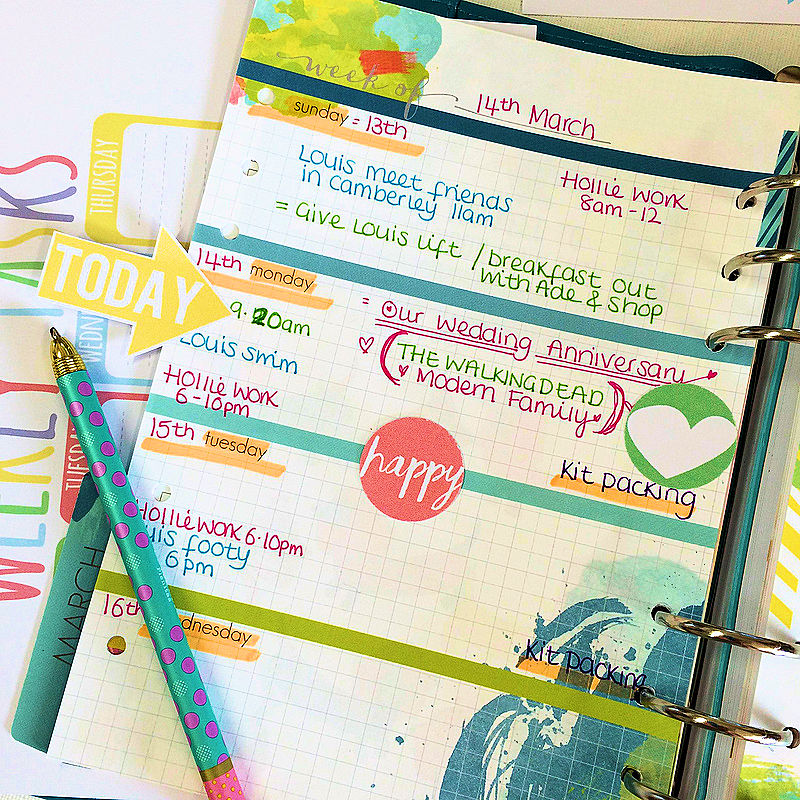 Another Monday, another page in my planner.
We've got some good stuff coming up in our house this week. It's our wedding anniversary today, my birthday at the weekend and we are going to see my family plus our family favourite, Modern Family starts again tonight….Yay!! Oh and it's kit packing week too. So much going on!!
I've used this month's exclusive printable in my planner this week.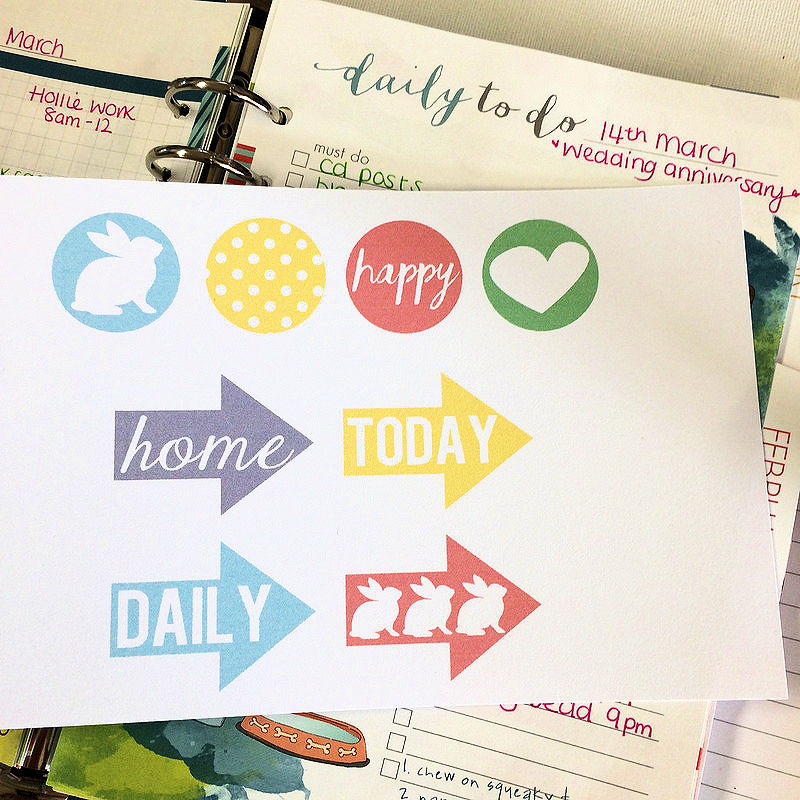 There are two. This one with the embellishments. I love cutting these out.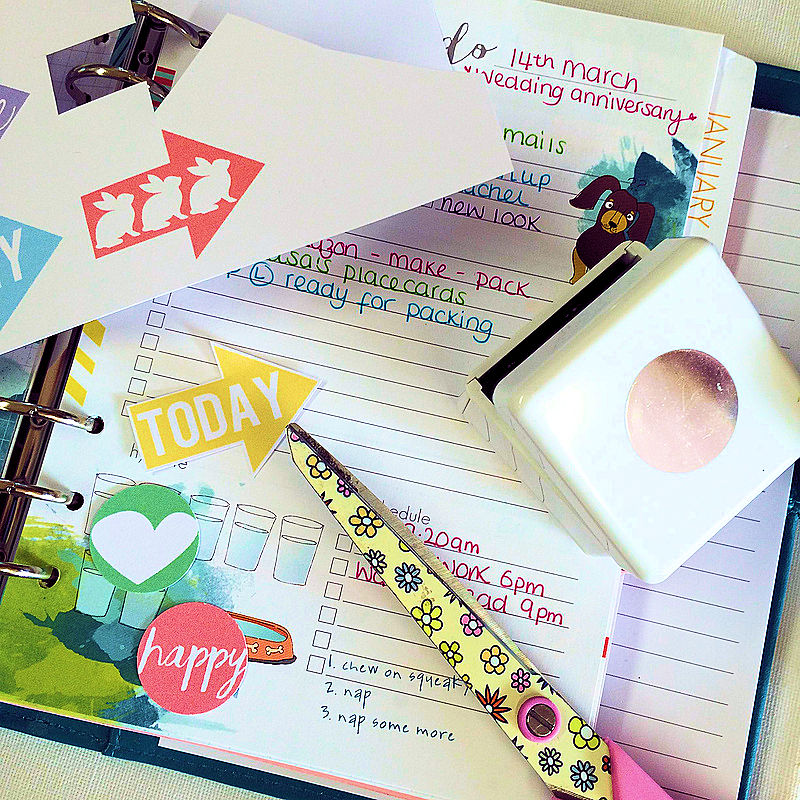 I have a few different sized circle punches. These come in so handy.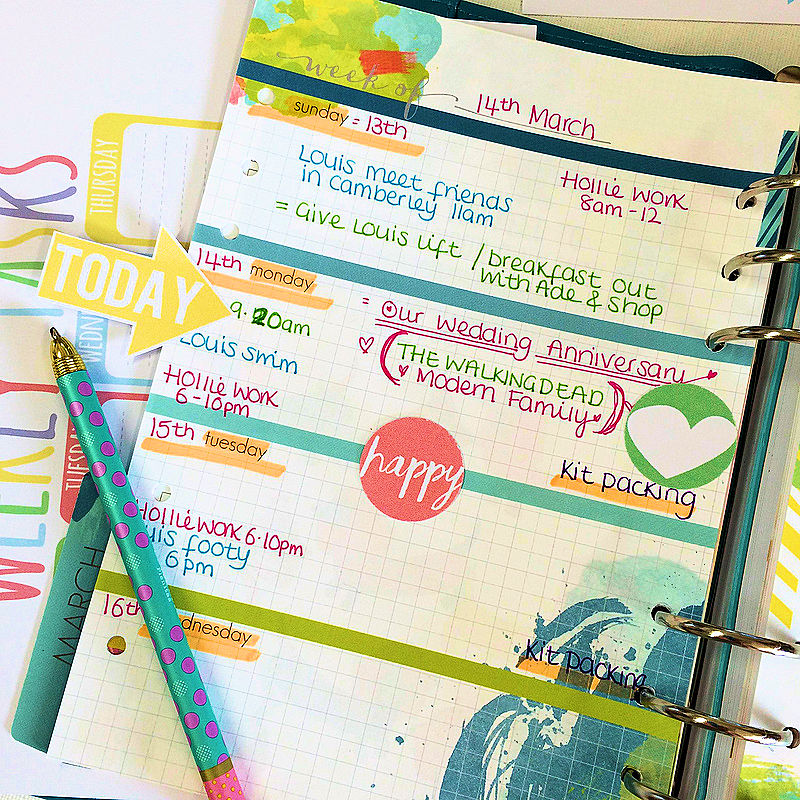 I've stuck them in with a little double sided sticky tape. As it's repositional this means that the 'today' arrow can be moved each day to the correct day.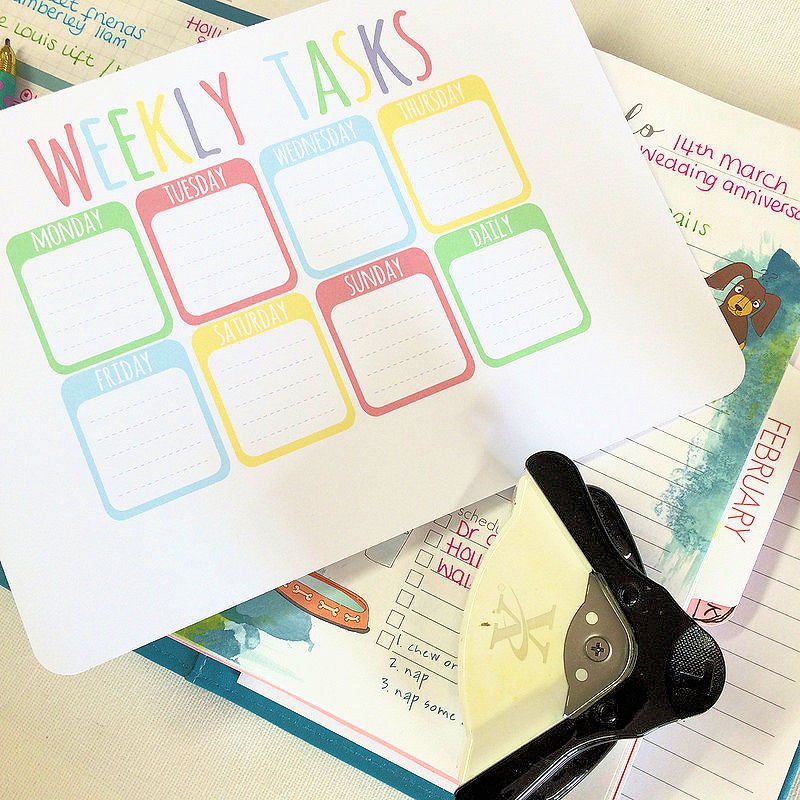 It also comes with our exclusive 'weekly tasks' sheet. I've decided to pop this one in my planner this week. I've rounded off the corners as I like that finish.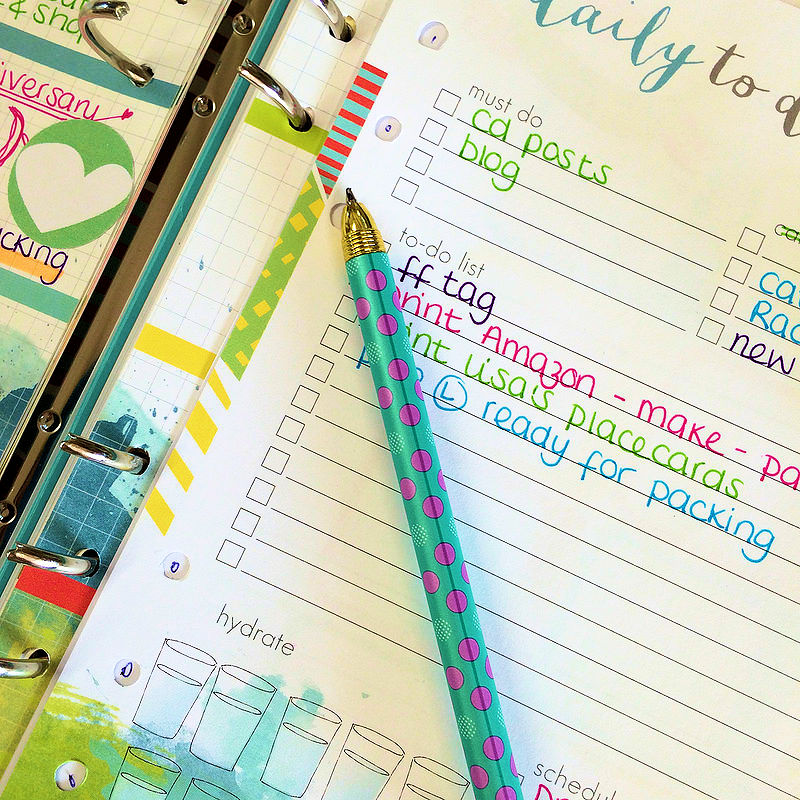 Then to make sure that the holes match up perfectly, I placed one of my planner pages over the top to line up and mark off each hole. Then I just punch the holes where the marks are.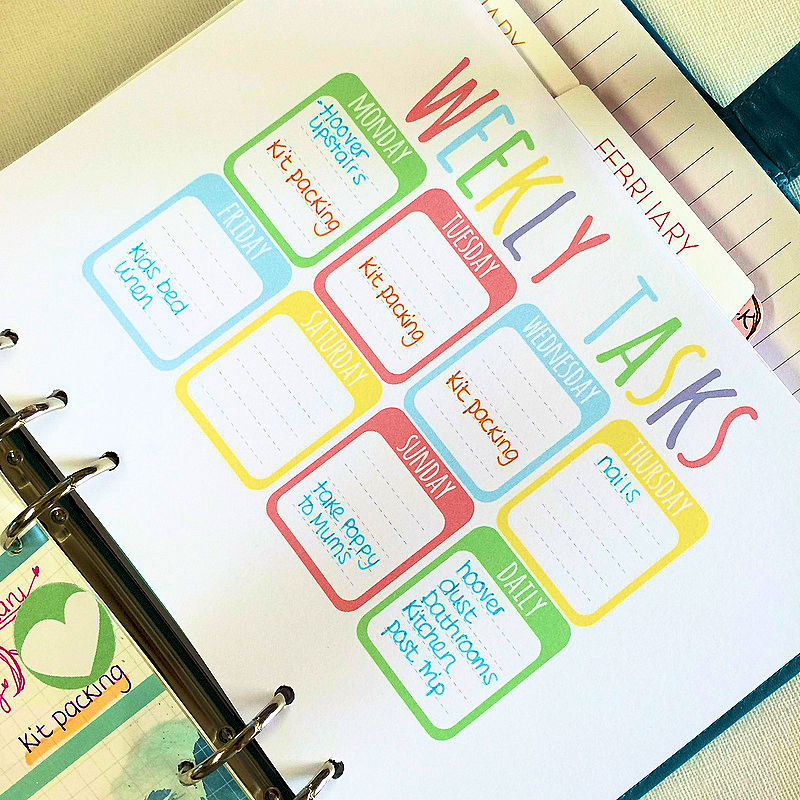 It now fits perfectly in my planner.
I'd say I've put these printables to good use this week.
I will also be using these on a scrapbook page and some cards too.
Remember if you are a subscriber, you will get your special code in your kit so that you can download for free. For everyone else they are just £1 for the set. They will become available later this week. The March Kits 'Peekaboo' are still available here.
I think I might laminate one of the weekly planners to pop on my fridge.
Happy planning!!!