Mixed Media Planner – with Vicki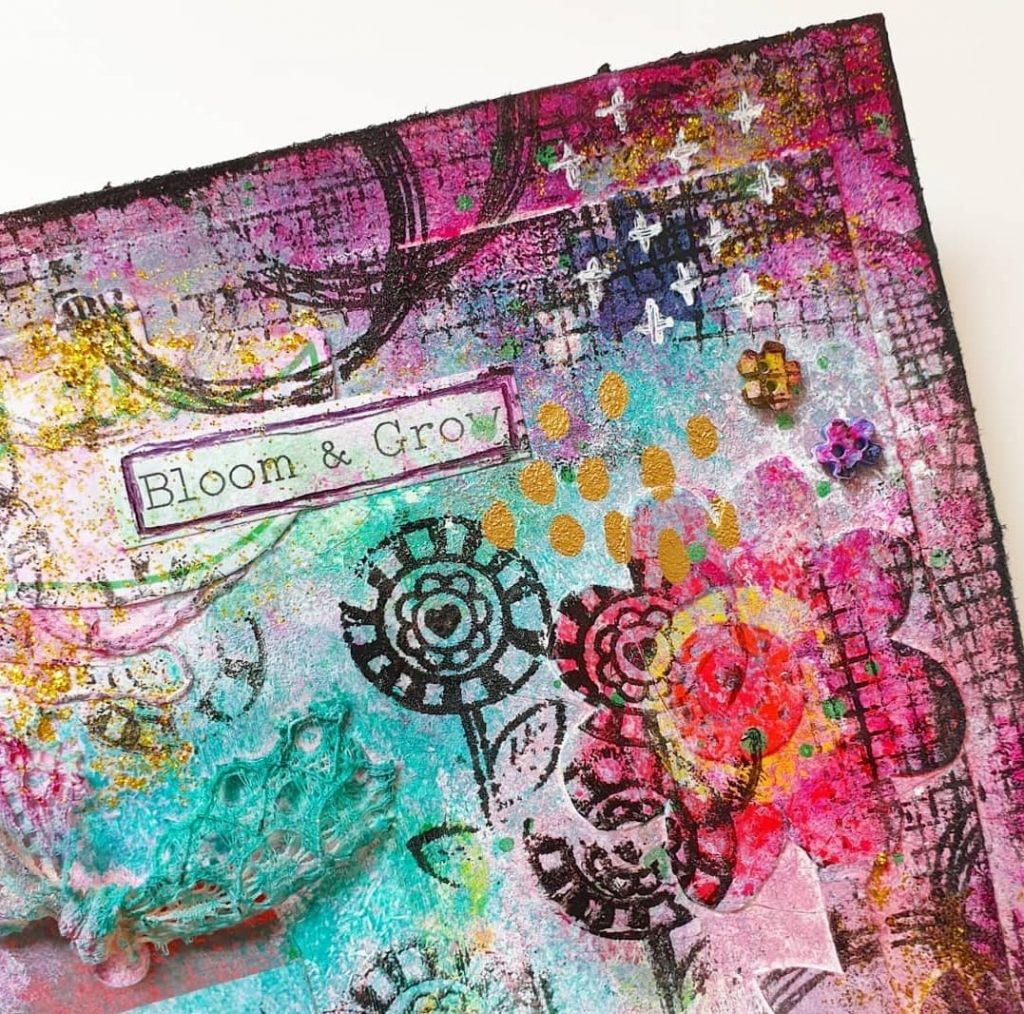 How amazing is this months 'Time to Bloom' kit!  The colours are perfect for the summertime!
I've been trying to go through all my planning and craft bits to organise them a bit more.  I found last years Happy Planner that had a few weeks where I hadn't used it so instead of putting it in the recycling I used the pages to make a book for creative journalling.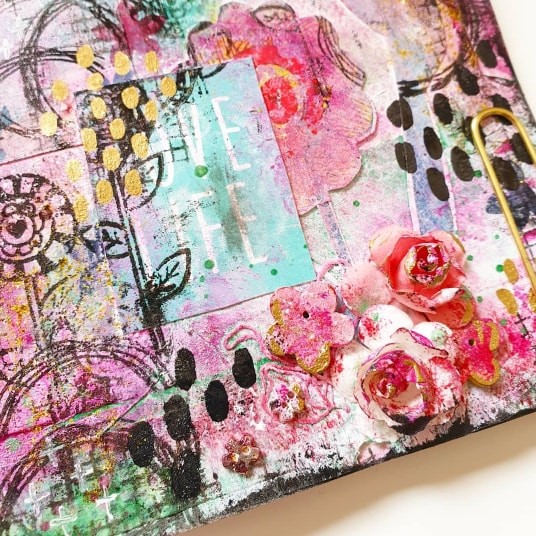 I used a sheet of patterned paper for the cover and stitched all the pages together.  I wanted a mixed media inspired front so I started layering up some papers, tissue paper and texture paste.  I used my fingers to add some pink, green and white paint and just kept dabbing more on until I was happy with the colours.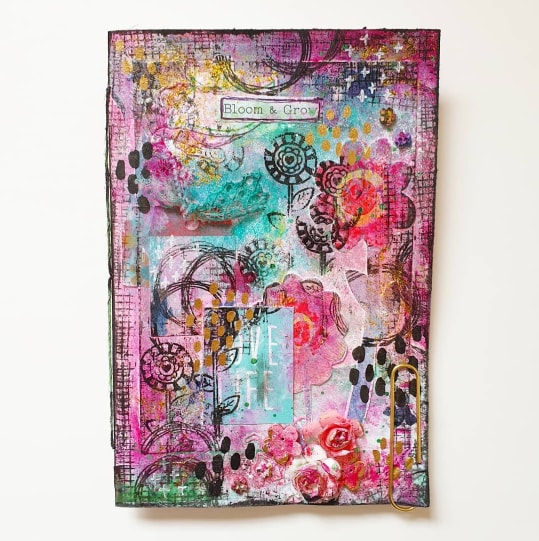 I've used so many bits of the kit to add layers and kept dabbing more paint over the top to blend them in.  I've used a couple of the postcards, the tissue paper flowers, paper flowers, buttons, tiny flowers and a tag with some lace trim tied at the top.  I love that you can see little bits of them all peeking through when you look at it closely.
I always finish things like this with stamps and black ink. I don't aim for neatness and just stamp where I like!Lastly I've used a black, gold and white marker to add some little dots on top of it all!
I'd love to see some of your mixed media projects if that's your thing!
Vicki X